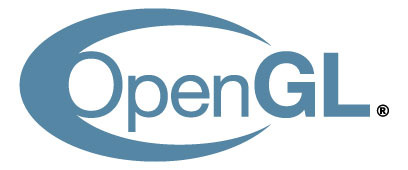 Here are the results, rather unexpected
| | | | |
| --- | --- | --- | --- |
| | Catalyst 8.7 | Catalyst 8.8 | Diff |
| FurMark 1280×1024 | 3100 | 3229 | +4% |
| FluidMark 1280×1024 | 954 | 937 | -1.8% |
| Soft Shadows Branching OFF | 3384 | 2590 | -23% |
| Soft Shadows Branching ON | 4088 | 2993 | -26% |
| Surface Deformer | 13526 | 10332 | -23% |
| Lightsmark 2008 | 391 | 376 | -4% |
| TOTAL Sum | 25443 | 20457 | -18% |
System Configuration: Core 2 Duo E8400 default clock, motherboard EVGA 790i Ultra SLI, 2Gb DDR3 1333, HIS Radeon HD 3870 default clocks, Catalyst 8.8 XP32, Windows XP SP2 32-bit.
Global Performance Drop: 18%. OpenGL performance tumbled by around 26% in dynamic branching (soft shadows), around 23% in vertex processing (surface deformer) and around 4% in Lightsmark 2008. Only FurMark takes advantage of Catalyst 8.8 with a little 4% of performance boost. FurMark makes an intensive use of texture fetching and blending (ROPs) and maybe ATI has improved something in this part of Catalyst. But as said hereafter, Expreview has noticed a performance drop with a Radeon HD 4850 and FurMark. I don't have such a radeon and then I can't confirm this last result but FurMark score is somewhat weird…
Expreview on his side, has tested the Catalyst 8.8 with an ATI Radeon HD 4850 and compared to Catalyst 8.7, the new driver boosts the performance in games. If you have a Radeon HD 4850, Expreview recommends you update to Catalyst 8.8. But if you look at the results more seriously, you can notice that scores are boosted mainly for DirectX 10 titles. In other OpenGL or DirectX 9 titles, there is no or a little boost only. And with FurMark, Expreview has the same kind of performance drop I had with the HD 3870.
TweakTown in his Catalyst 8.8 review has also experienced a severe OpenGL performance drop with Radeon HD 3870 and Cinebench, the OpenGL benchmark derived from Cinema 4D. The Radeon HD 4870 has a drop too but less important.
Conclusion: for OpenGL applications that are performance focused, it's better to not use Catalyst 8.8. In some cases, Catalyst 8.8 brings a little boost only and in other cases, a dramatic drop is noticed.
If you have some interesting results with OpenGL applications, do no hesitate to post a comment!
More OpenGL related posts: OpenGL @ Geeks3D.
More Catalyst releated posts: Catalyst @ Geeks3D