A new version of QB is available. QB 0.2.0 is available for Windows 64-bit and Linux 64-bit (GLIBC 2.31) and comes with new cubes: 4x4x4 and 5x5x5 blocks. Many bugs have been fixed and interface has been updated.
You can turn around the cube, spin sections of the cube with the mouse or keyboard (U, D, F, B, R, L…), scramble / shuffle the cube, use predefined algorithms, save and reload cube state.
QB requires no installation. Just unzip the archive and launch the QB executable.
QB 0.2.0 is based on the latest GeeXLab 0.49.3.
4x4x4 cube: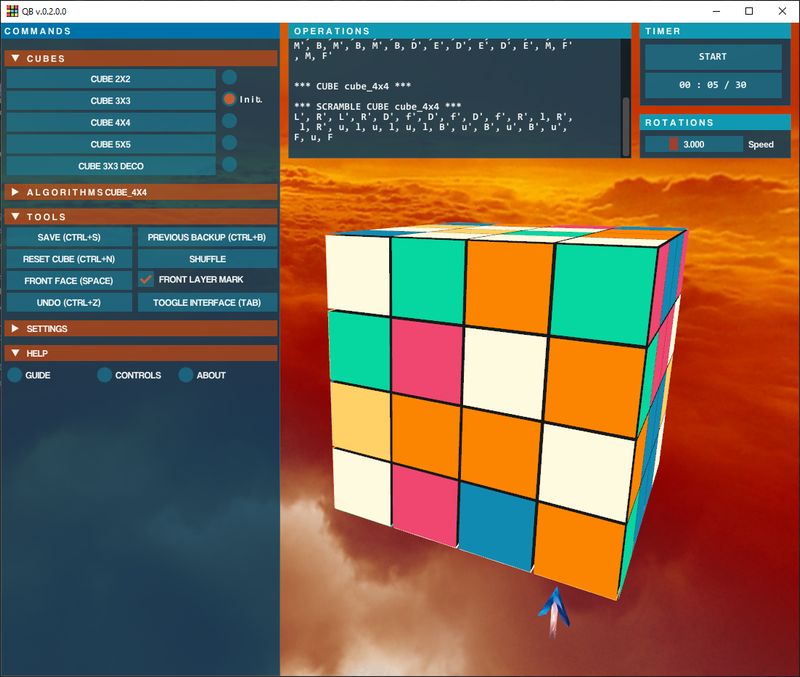 5x5x5 cube: