Imbricker is a clone of the classic and very popular Tetris game.
The rule goal of the game:
In Tetris, players must complete lines by moving differently shaped pieces (tetrominoes), which descend onto the playing field. The completed lines disappear and grant the player points, and the player can proceed to fill the vacated spaces. The game ends when the playing field is filled. The longer the player can delay this inevitable outcome, the higher their score will be.

Imbricker is the second game made with GeeXLab and is coded in Lua. It's an alpha version that's why it's currently available for Windows 64-bit only. Versions for other platforms will be released later.
Unzip the Imbricker archive file where you want and launch Imbricker.exe. That's all.
Feel free to post your feedback or bug-report in the comments section of this post or in this forum thread. I'm not the developer of Imbricker but I will send all feedbacks to the author.

Several playfields are available:
– Regular playfield: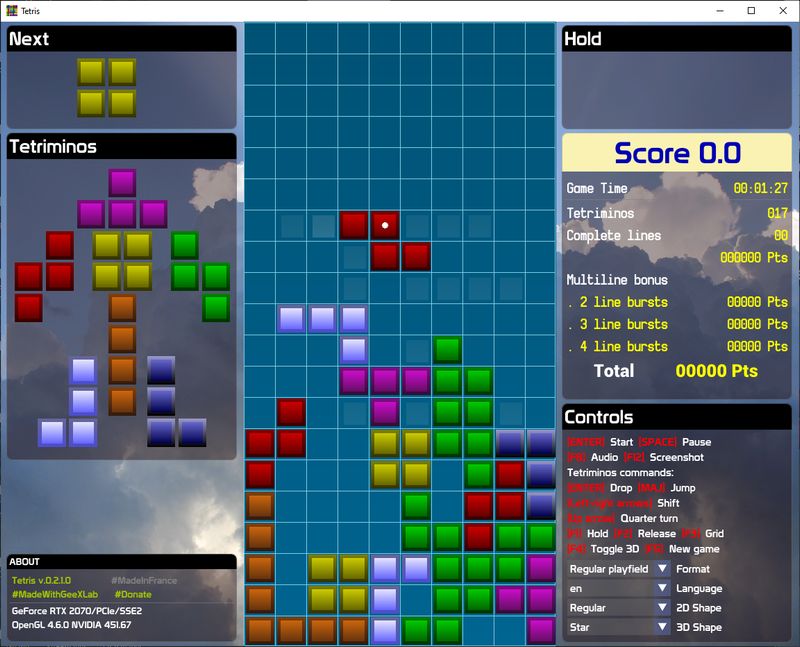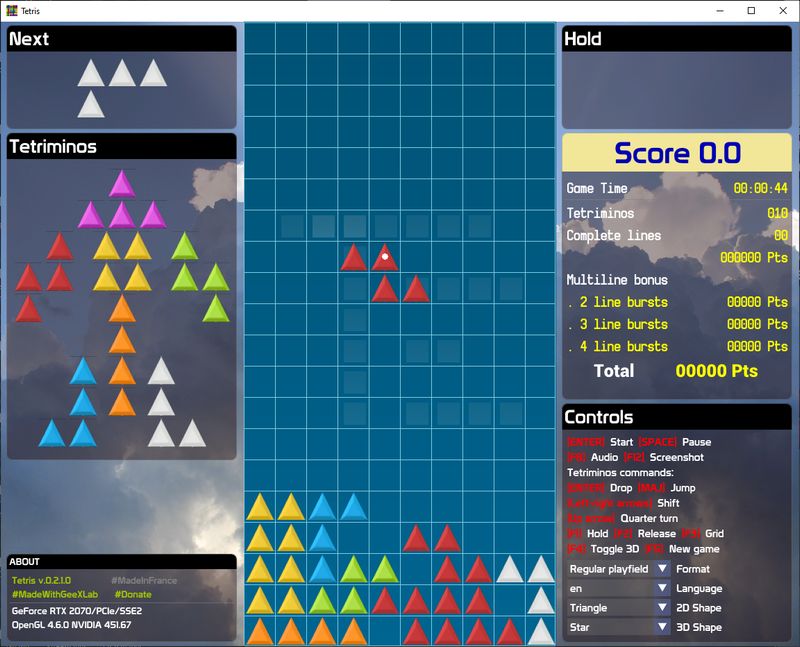 – simplified playfield: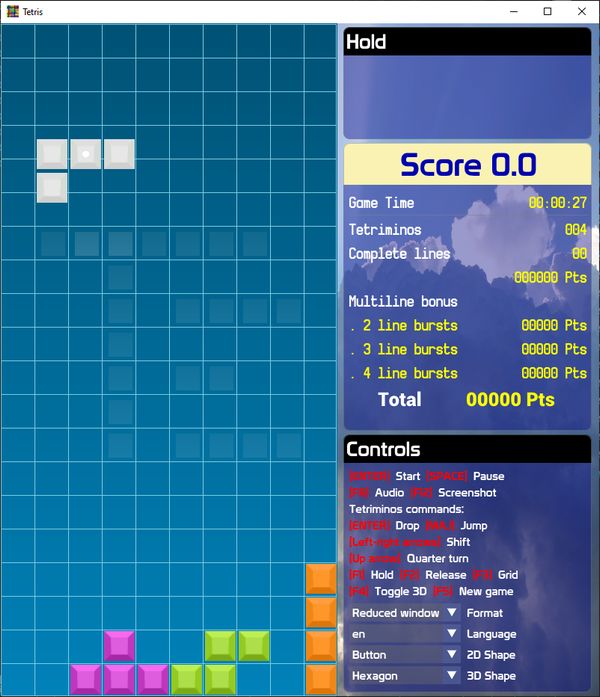 – wide playfield: