---
Demo: geexlab-demopack-gl-21/d48-rpi4-case-219design/main.xml
---

Here is a very simple demo that shows a case for the Raspberry Pi 4 designed by the guys at 219 Design. The 3D files for 3D printing are free and can be downloaded from the links on THIS PAGE.
The demo shows how to load STL files (this format is popular in 3D printing) and allows to quickly inspect the case (wireframe, clipping plane). The wireframe and clipping plane options requires an OpenGL 3.2+ support (they won't be available on a Raspberry Pi).
Case in desktop mode: the case is closed.

Case in development mode: there are space for wires connected to RPi4 connectors (GPIO, …).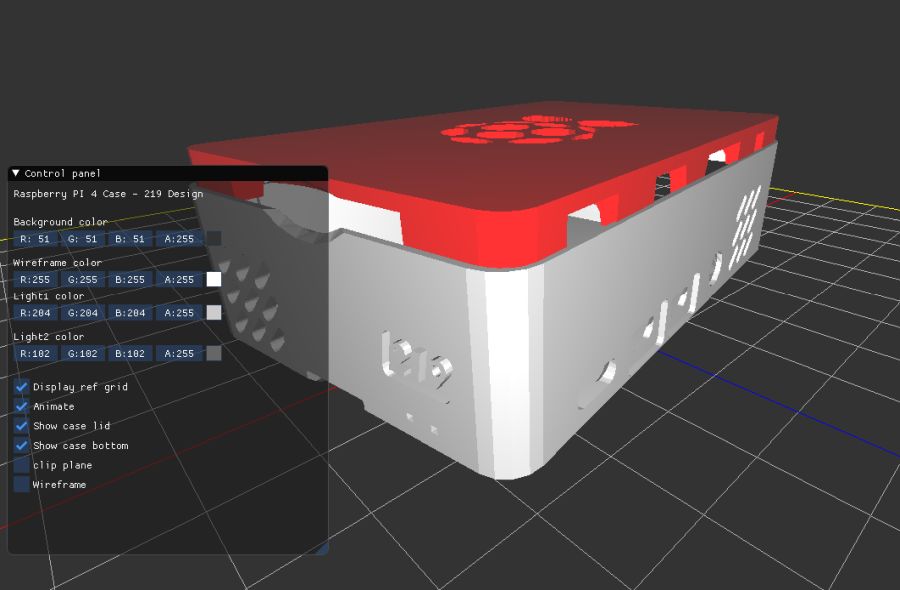 The case without its lid: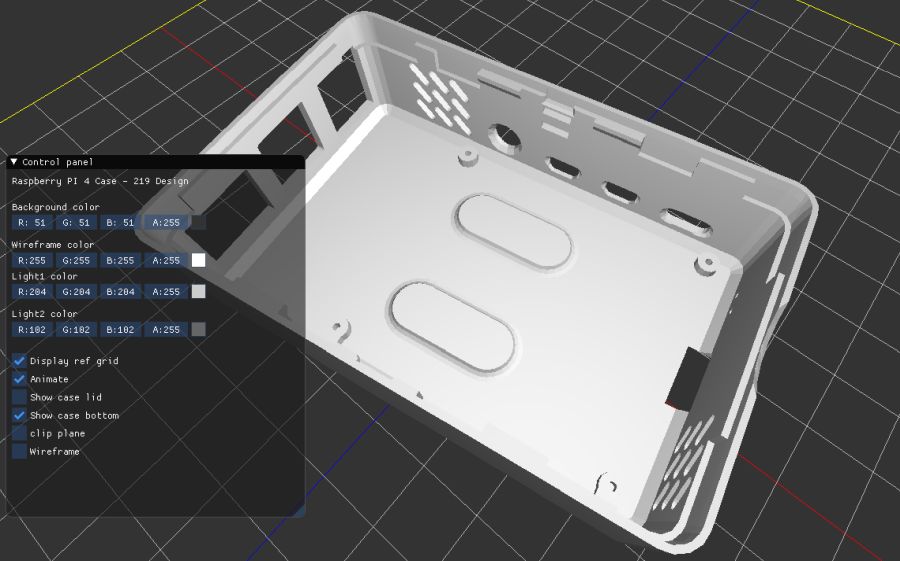 The clipping plane in action: