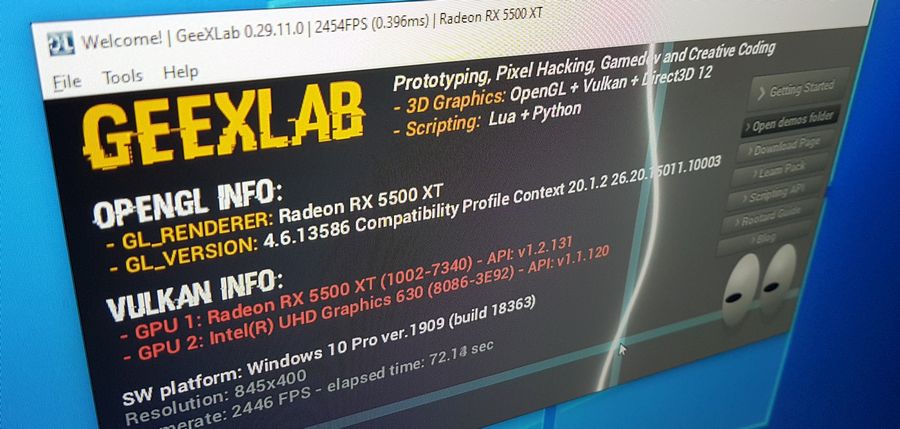 ---
---
1 – Release Notes
GeeXLab 0.29.11.0 is a maintenance release that adds the support of AMD Radeon Navi in the GPU monitoring plugin. I finally took the time and got some libs (thanks AMD!) to add Navi graphics cards (Radeon RX 5700 / RX 5500) support in GPU monitoring plugin + new functions in the scripting API.
2 – Changelog
This changelog is intended for all versions of GeeXLab.
Full changelog from beginning of time is available HERE.

Version 0.29.11.0 - 2020.01.16
+ (2020.01.16) [Windows] updated the GPU monitoring plugin with AMD Navi (Radeon RX 5700 / 5500) 
  monitoring support.
! (2020.01.15) Vulkan plugin recompiled with latest Vulkan 1.2 header files.
+ (2020.01.15) added get_app_name() to gh_utils lib.
! (2020.01.10) [Windows] added amd_get_overdrive_version(), amd_get_temperatures_rdna(),
  amd_get_power_rdna() and amd_ags_get_gpu_info() to gh_gml.