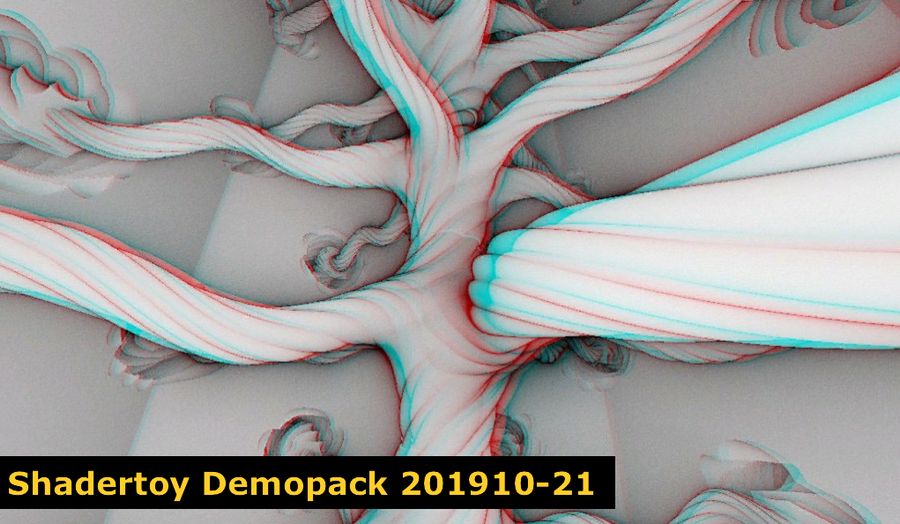 ---
---
A new version of the Shadertoy demopack is available to enjoy shadertoy demos on you desktop.
Unzip the pack where you want, and drag and drop any demo into GeeXLab.
If you want to benchmark and log scores, you can do it via command line:

GeeXLab /width=1920 /height=1080 /fullscreen /demofile="path_to_the_demo.xml" /demofile_abs_path=1 /no_menubar /benchmark_duration_ms=10000 /benchmark_log_score


All screenshots and shadertoy links of demos are available HERE.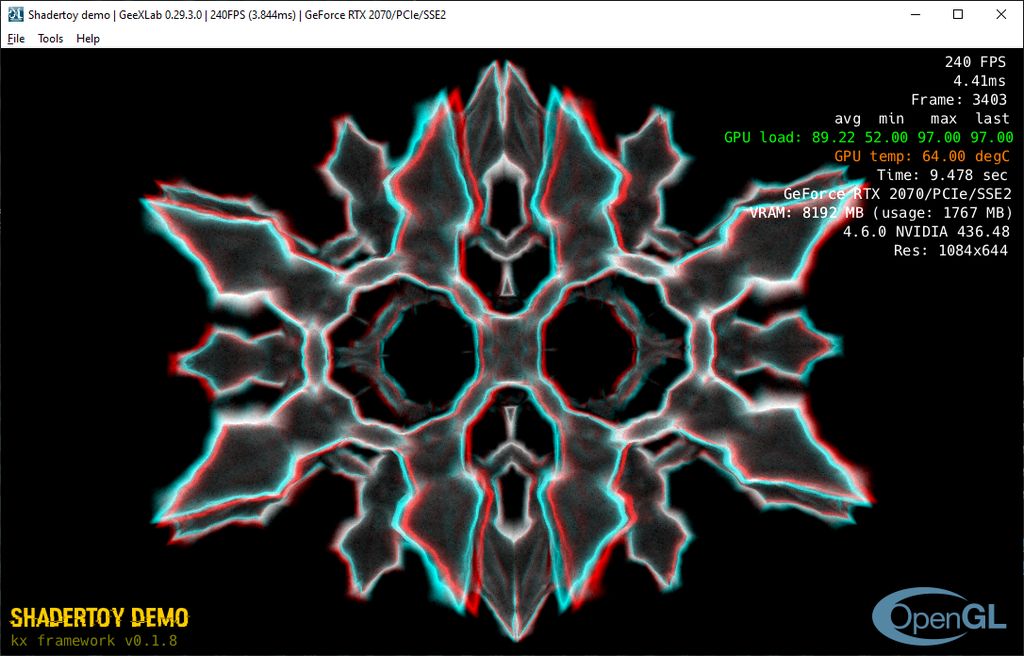 Changelog

2019.10.21
----------
+ added gl-32-shadertoy-02/shadertober-sling/
+ added gl-32-shadertoy-multipass/gl32-organic-dodecahedron/
+ added gl-32-shadertoy-02/voodoo/
+ added gl-32-shadertoy-02/doodling-7-speed/
+ added gl-32-shadertoy-02/rounded-box-parametrization/
+ added gl-32-shadertoy-multipass/gl32-futuristic-3d-circle/
+ added gl-32-shadertoy-multipass/gl32-ethics-gradient/
+ added gl-32-shadertoy-02/noise-basic-1d/
+ added gl-32-shadertoy-02/faux-layered-extrusion/
+ added gl-32-shadertoy-02/scribble-blue-in-tweets-of-two/