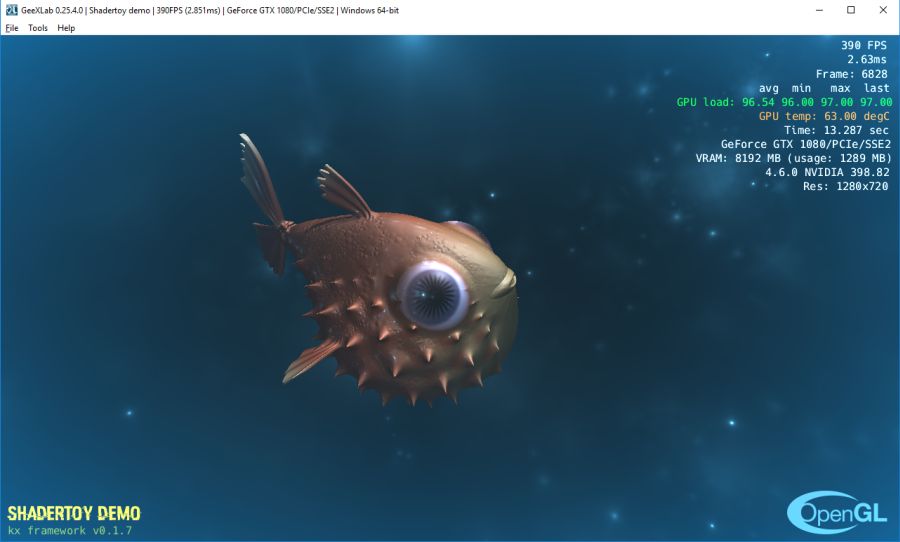 ---
---
A new Shadertoy demo converted to GeeXLab. This shadertoy demo shows an animated pufferfish. Very cool! This single pass demo is available in OpenGL 3.2.
On my devbox, the GeeXLab demo runs at around 400 FPS (at the default resolution 1280×720) on a GeForce GTX 1080 + driver 398.82.
Location of the demo in the demopack: gl-32-shadertoy-01/gl32-puffy.xml.