---
---
Another Shadertoy demo converted to GeeXLab. The demo is available in two versions: OpenGL 2.1 (dual-3d-truchet-tiles-opengl21.xml) and Vulkan (dual-3d-truchet-tiles-vulkan.xml).
The OpenGL version of this demo runs at 305 FPS on my GTX 1080 (GeForce 398.11 driver) at the default resolution (800×480). This demo is very nice when you maximize the window. At a 2560×1440 resolution, the demo runs at 48 FPS.
The Vulkan version is a little bit slower: 280 FPS (800×480). Don't ask me why, currently I don't know.
The Vulkan version: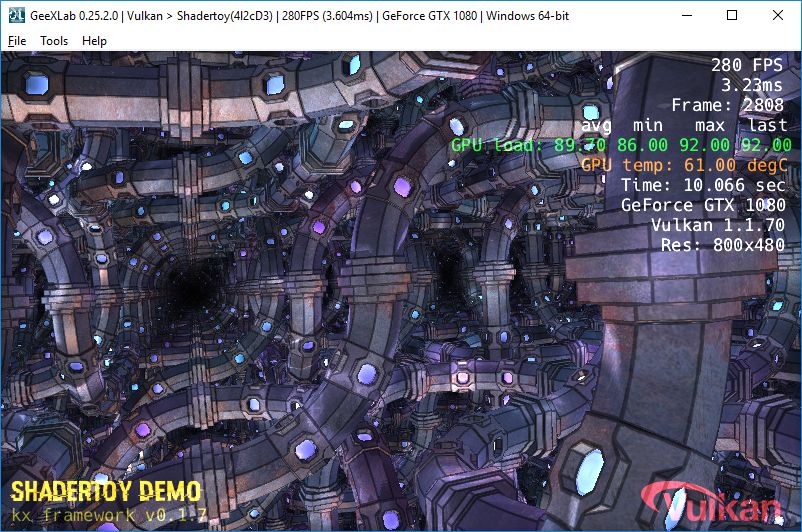 The OpenGL version: