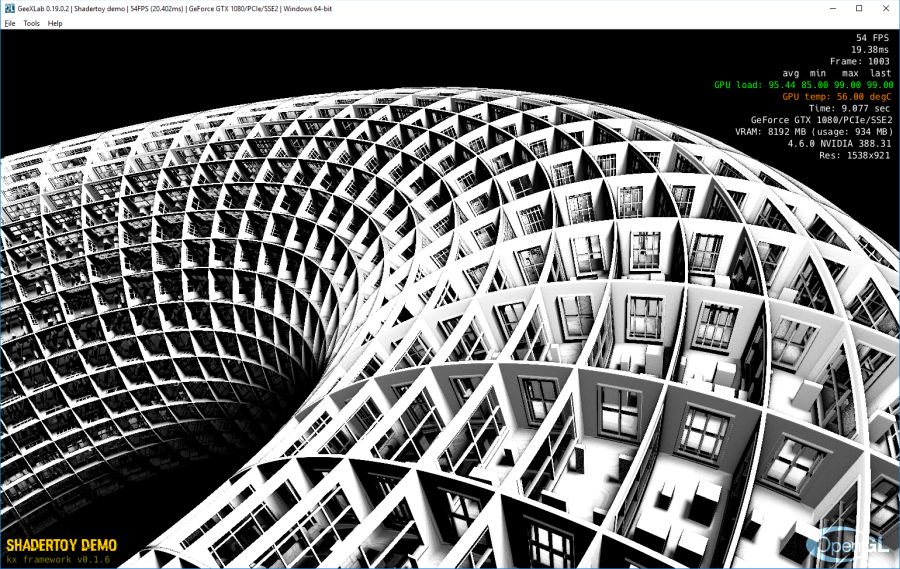 Here is a port to GeeXLab of a Shadertoy demo dedicated to the french artist Marc Antoine Mathieu. Here is the drawing of Marc Antoine Mathieu that has probably inspired the author of the shadertoy demo: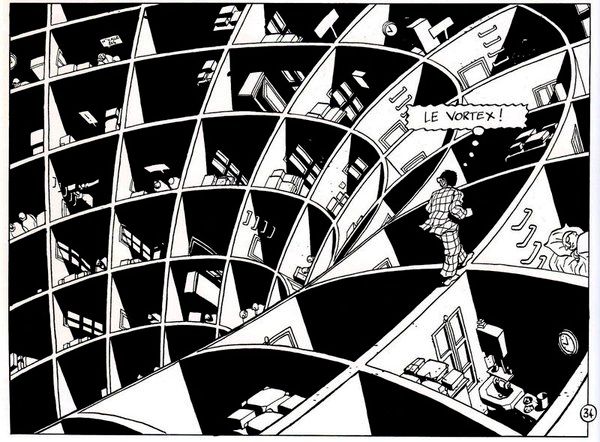 The demo is available in the full code sample pack:
gl-21/shadertoy-02/gl21-tribute-to-marc-antoine-mathieu.xml
The demo should work on any OpenGL 2.1 capable platform except on Raspberry Pi. I tested with the GeeXLab for RPi with OpenGL 2.1 Desktop but the pixel shader seems too heavy for the VideoCore IV GPU (or for the driver…).
On Windows 10 64-bit with a GTX 1080, the demo runs at around 160 FPS (windowed mode, resolution: 800×480).