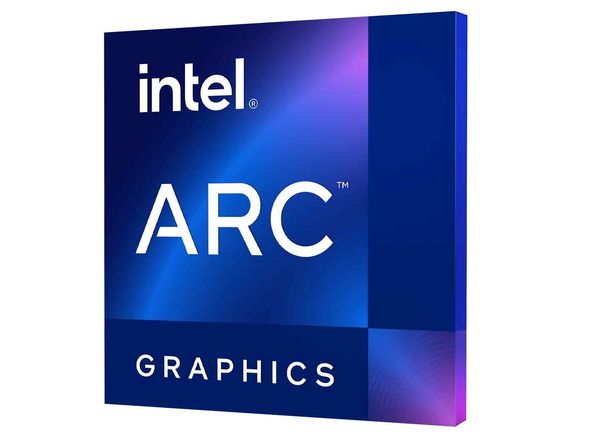 Visibly Intel has understood that good hardware without good software is worth nothing. Intel has released its 5th graphics driver of 2023 for its Arc GPUs (Arc A380, A770, A750, A310, A770M, A550M, A730M, A370M, A350M) and integrated GPUs (11th Gen, 12th Gen and 13th Gen). Here are the main changes
GAMING HIGHLIGHTS:
Intel Game On Driver support on Intel Arc A-series Graphics for:
– Company of Heroes 3
– The Settlers: New Allies
– Atomic Heart
– Wild Hearts
– Like A Dragon: Ishin!
Downloads
v31.0.101.4125
GPU Shark 2: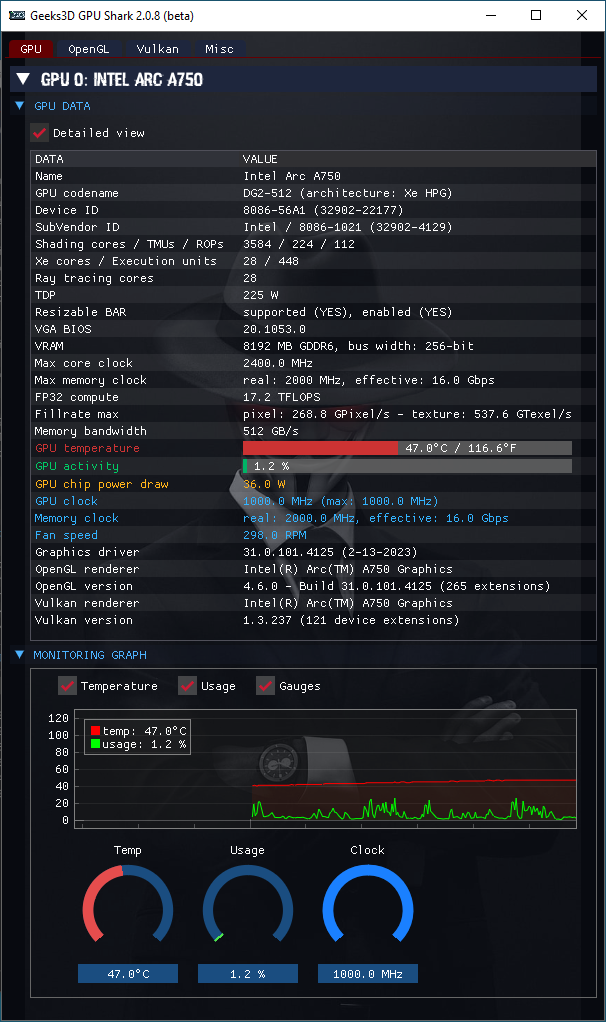 Driver v4125 offers the same OpenGL and Vulkan support than previous v4123 and 4090/4091.
OpenGL support
This driver exposes OpenGL 4.6 with 265 OpenGL extensions for an Arc A750. Same support than v3802, v3975 and v4094. The OpenGL extensions list is available HERE.

GL_RENDERER: Intel(R) Arc(TM) A750 Graphics
GL_VENDOR: Intel
GL_VERSION: 4.6.0 - Build 31.0.101.4125
OpenGL extensions: 265 

Vulkan support
This driver exposes Vulkan 1.3.237 and 121 device extensions for an Arc A750 GPU. Same Vulkan support than v4090/4091.

- Device 1
  - name: Intel(R) Arc(TM) A750 Graphics
  - device type: VK_PHYSICAL_DEVICE_TYPE_DISCRETE_GPU
  - device ID: 8086-56A1
  - VK_KHR_driver_properties information:
    - driverName: Intel Corporation
    - driverID_str: VK_DRIVER_ID_INTEL_PROPRIETARY_WINDOWS_KHR
    - driverID: 5
    - conformanceVersion: 1.3.1.3
    - driverInfo: Intel driver
  - # of extensions: 121