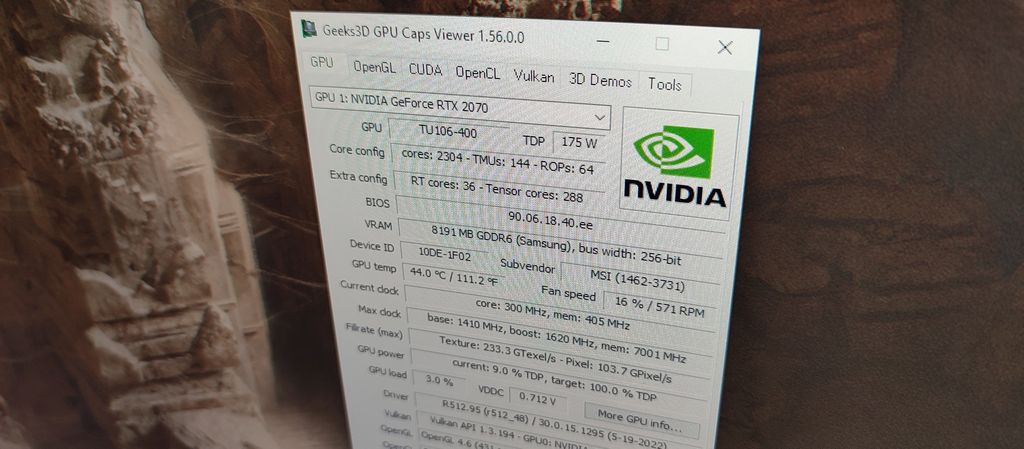 A new version of GPU Caps Viewer is available. GPU Caps Viewer is a graphics card / GPU information and monitoring utility that quickly describes the essential capabilities of your GPU including GPU type, amount of VRAM, OpenGL, Vulkan, OpenCL and CUDA API support level.
GPU Caps Viewer 1.56 comes with minor changes in the OpenGL initialization routine: the OpenGL context used to retrieve OpenGL caps and extensions is now created with a core profile. Why? Because there are more OpenGL extensions in the core profile with the latest AMD Adrenalin 22.7.1. For other GPUs (NVIDIA, Intel) there's no difference in the extensions list between core and compatibility profiles. By default, GPU Caps Viewer starts with an OpenGL 4.6 core profile. I added new command line parameters to launch GPU Caps Viewer with a different OpenGL version: /gl46, /gl45, /gl44 and so on.
GPU Caps Viewer 1.56 improves the detection of AMD Radeon GPUs and Intel Arc A380 and Radeon RX 6700 have been added to the internal databse. The name of the VRAM vendor is now displayed for Radeon GPUs.
Changelog

Version 1.56.0.0 - 2022.07.27
! OpenGL context is now created with core profile.
+ added new command line parameters: /gl46, /gl45, /gl44,
  /gl43, /gl42, /gl41, /gl40, /gl33, /gl32, /gl31, /gl30. 
+ added memory vendor for AMD Radeon GPUs.
+ added detection of Intel Arc A380.
! improved detection of Radeon GPUs.
+ added Radeon RX 6700.
! updated: GPU Shark 0.27.0.0.
! updated with NVAPI R515.
! updated: ZoomGPU 1.35.0 (GPU monitoring library)