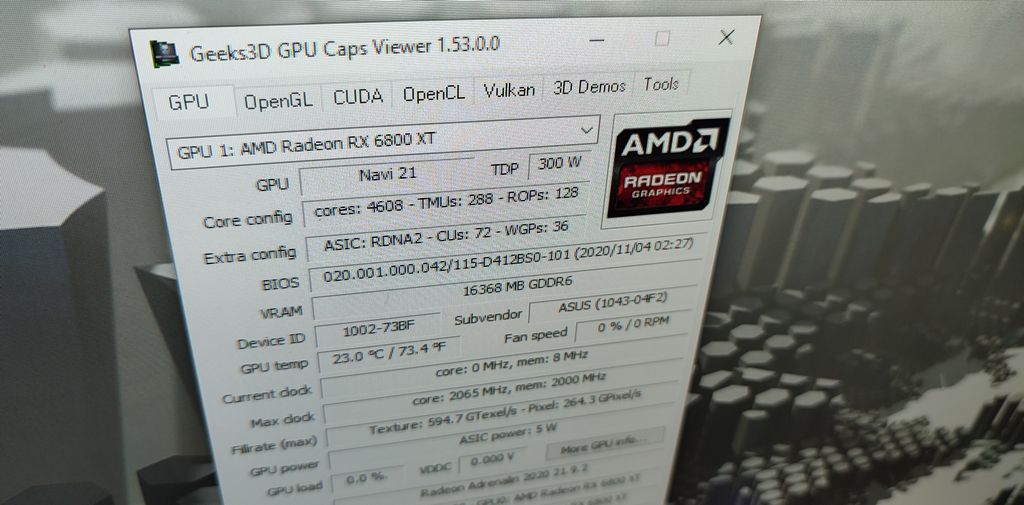 A new version of GPU Caps Viewer is available. GPU Caps Viewer is a graphics card / GPU information and monitoring utility that quickly describes the essential capabilities of your GPU including GPU type, amount of VRAM , OpenGL, Vulkan, OpenCL and CUDA API support level.
Like for GPU Shark 0.24, this version of GPU Caps Viewer comes with a new way to read AMD Radeon hardware sensors based on shared memory. This technique is more efficient and has less CPU overhead compared to previous technique (a function call for each type of sensor).
Changelog

Version 1.53.0.0 - 2021.10.04
* fixed number of ROPs for AMD RDNA GPUs.
! updated operating system detection for Windows 11 (experimental).
! updated: GPU Shark 0.24.2.0.
! updated: GeeXLab libs version 0.44.0.
! updated: ZoomGPU 1.32.2 (GPU monitoring library).