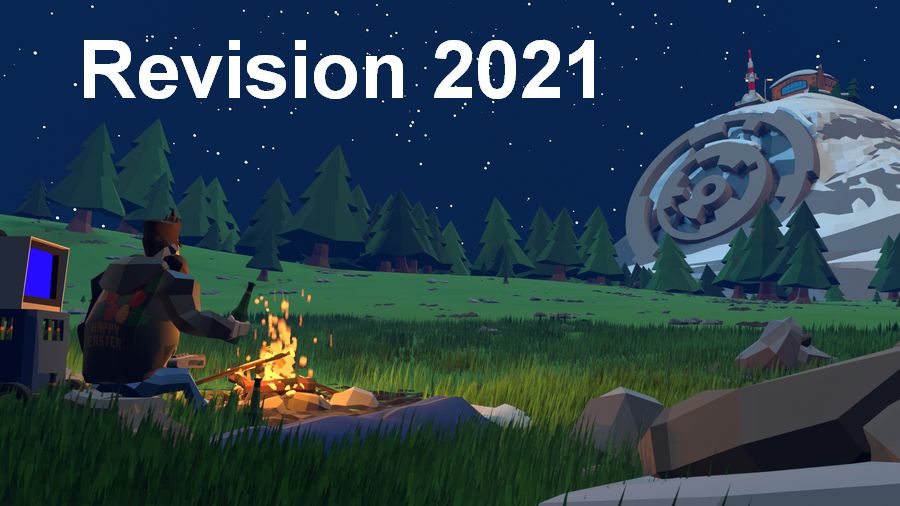 Like last year, the Revision 2021 demoparty (April 2nd to 5th 2021) has been a livestream-only event due to the Covid-19 pandemic. All results of the different competitions are available HERE and HERE.
Here are some entries in the PC demo, PC 64k, PC 8k, PC 4k, PC 256b and Amiga competitions.
PC Demo
Rank #1 – Arcade by Spectrals
Rank #2 – A New World Awaits by Peisik & ____blnk
Rank #3 – There by Still
Rank #4 – Color by Ninjadev
Rank #5 – Umbra by Bitbendaz
Rank #6 – Babylon by Cocoon
PC 64k
Rank #1 – Clean Slate by Conspiracy
Rank #2 – Deus Cervidae by Nuance
Rank #3 – Condition by FMS_Cat
PC 8k
Rank #1 – Alcanoid by Alcatraz
Rank #2 – DC Offset by Fulcrum
PC 4k
Rank #1 – Ephemeral by LJ & Puryx
Rank #2 – Mesh Odyssey by Latitude Independent Association
Mesh Odyssey (4kb intro) from Lia Crucet on Vimeo.
Rank #3 – Dorfdisko geschwurbel by Alcatraz & Team210
PC 256b
Rank #1 – lightcrypt by Alcatraz
Amiga
Rank #1 – The Martini Effect by Flex