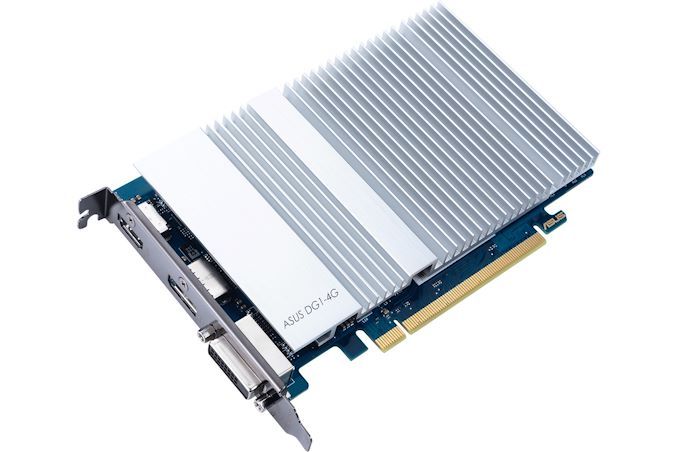 ASUS DG1 4GB

Intel has released its first dedicated GPU for PCs today, the DG1 graphics card based on Intel Iris Xe GPU. But it's limited to OEMs for pre-built systems only. Two graphics card makers will produce the first real cards: ASUS and Colorful:
Intel Releases Iris Xe Desktop Graphics Cards

Intel codesigned and partnered with two ecosystem partners, including ASUS, to launch the Intel® Iris® Xe discrete desktop graphics cards (code-named "DG1") in systems targeted to mainstream users and small- and medium-size businesses. The cards are sold to system integrators who will offer Iris Xe discrete graphics as part of pre-built systems.

Following the launch of Intel® Iris® Xe MAX for notebooks, Intel's first Xe-based discrete graphics processing unit, Intel and its partners saw the opportunity to better serve the high-volume, value-desktop market with improved graphics, display and media acceleration capabilities.

The new cards offer a compelling upgrade to existing options in the market segment. They feature three display outputs; hardware video decode and encode acceleration, including AV1 decode support; Adaptive Sync; Display HDR support and artificial intelligence capabilities thanks to DP4a deep-learning inference acceleration. The Iris Xe discrete graphics cards come with 80 execution units and 4 gigabytes of video memory.
More information about Intel Iris Xe graphics GPU is available HERE @ Intel.
Intel Iris Xe DG1 specifications:
GPU: Iris Xe DG1 @ 1650MHz, process: 10nm SuperFin
EUs (execution units): 80 (or 640 shaders/ALUs)
TMUs (texture mapping units): 40
ROPs (render output units): 24
FP32 performance: 2.11 TFLOPS
TDP: 30W
Memory: 4GB LPDDR4X, memory interface: 128-bit
The Iris Xe MAX (notebooks) has 96 EUs. Weird choice to launch a desktop GPU with limited performance…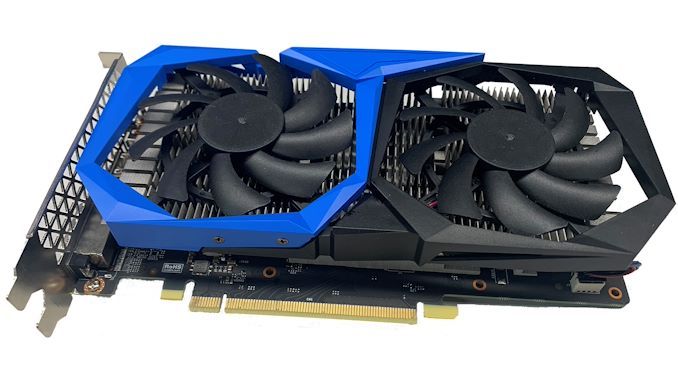 Colorful DG1 4GB
Update (2021.01.28)
According to LegitReviews, the DG1 GPU will be compatible with some Intel's chipset only. It won't work with AMD CPUs:
The Iris Xe discrete add-in card will be paired with 9th gen (Coffee Lake-S) and 10th gen (Comet Lake-S) Intel® Core™ desktop processors and Intel(R) B460, H410, B365, and H310C chipset-based motherboards and sold as part of pre-built systems. These motherboards require a special BIOS that supports Intel Iris Xe, so the cards won't be compatible with other systems.
Update 2 (2021.01.28)
According to VideoCardz, Colorful won't launch a DG1 GPU (source):
Official Statement

Recently, there have been rumors circulating on media platforms, making false reports about "Colorful launch Iris Xe Desktop Graphics Card to OEMs "

Colorful would like to clarify that these rumors are not true, and the information and content derived therefrom are unfounded.

Colorful would like to take this opportunity to thank all customers and media for their attention. For Colorful lineup please refer to Colorful official website and press release.