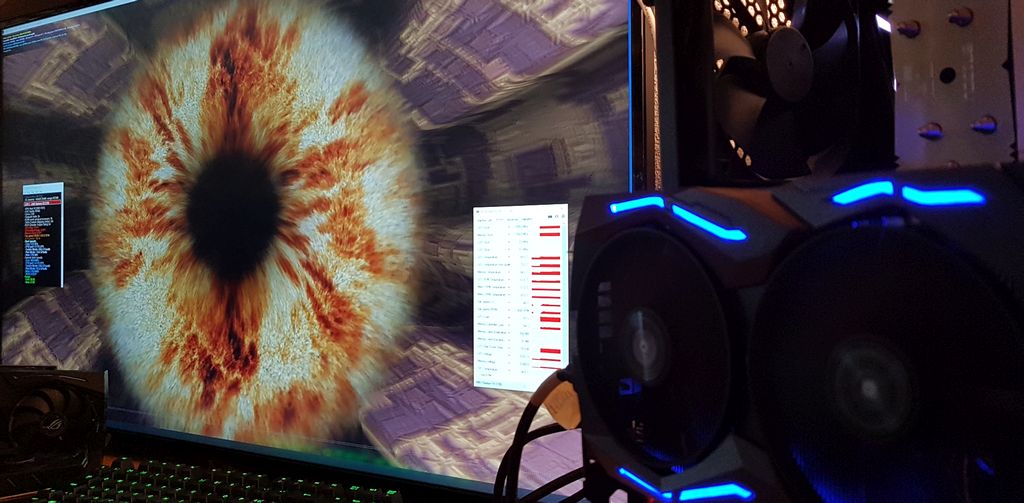 A new version of FurMark, the popular GPU burn-in utility, is available.
1 – Release highlights
FurMark 1.22 adds the support of NVIDIA GeForce RTX 3080 and RTX 3090 (based on the new Ampere architecture) and AMD Radeon RX 5300 (RDNA / Navi architecture). When the power consumption in Watts is available via GPU-Z, the performance per watt (or PPW) is displayed right near the power.

The high DPI scaling has been improved (now the main logo on the top of the GUI is correctly displayed for high DPI scale like 150% or 250%). GPU-Z and GPU Shark have been updated to their latest versions.
2 – Downloads




To ensure the integrity of your download, you can verify the following checksum values / hashcodes (a tool like H4shG3n can help you): FurMark_1.22.0.0_Setup.exe hash codes:

– file size => 12364887 bytes

– MD5 => 0ebd86f9ee299843dcc32b29c5b6e455

– SHA1 => 3928d1f817ab7576e00629d531c0e07bc0bb49e6

– SHA256 => 7fc38000712817b7b8415082520d22d8125b22918b185b2c0d93a7afdb7ce8a0


Useful links: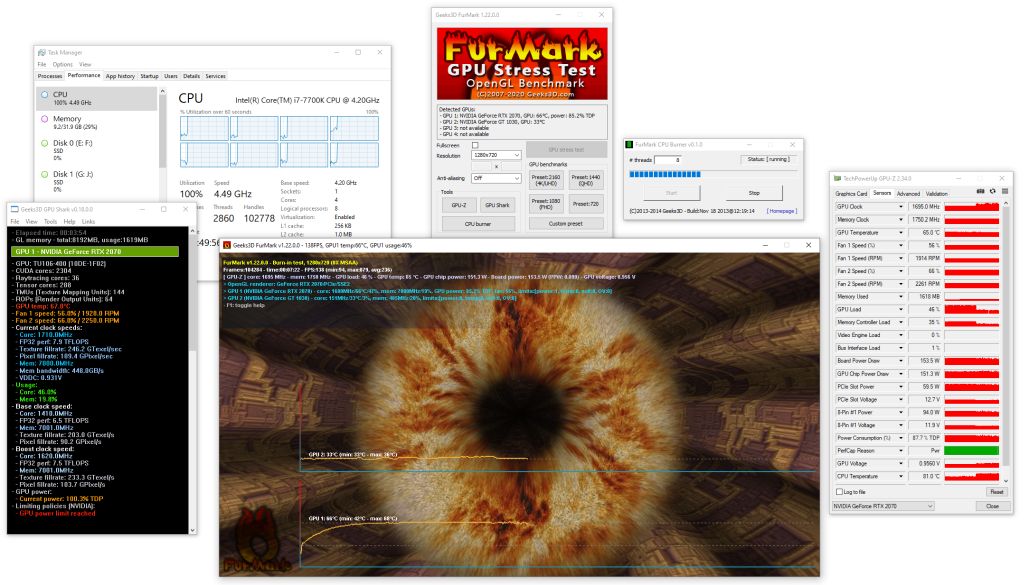 3 – Changelog

Version 1.22.0.0 - 2020-09-24
+ added support of NVIDIA GeForce RTX 3080 and RTX 3090.
+ added support of AMD Radeon RX 5300.
+ added PPW (performance per watt) info to GPU-Z data near power values.
! updated: all GPUs are sorted by busID. 
! improved high DPI scaling support...
! updated: GPU-Z 2.34
! updated: GPU Shark 0.18.0.0
! updated: ZoomGPU 1.27.0 (GPU monitoring library)
  with NVAPI R450.