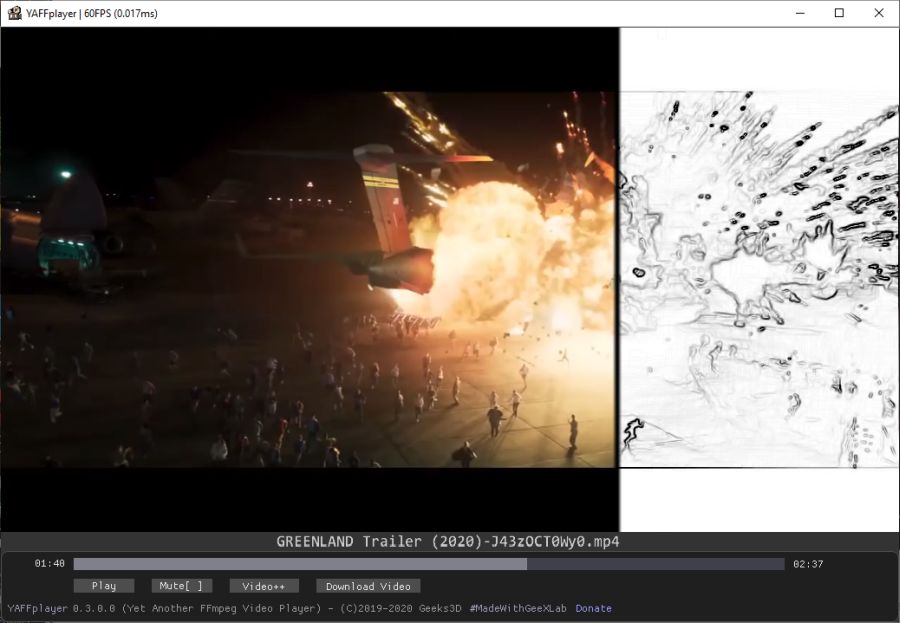 A new version of YAFFplayer is ready for Windows 64-bit, Linux 64-bit and Raspberry Pi OS. YAFFplayer is a simple video player based on FFmpeg and made with GeeXLab. YAFFplayer can easily download video files from many youtube-like websites.
This update of YAFFplayer adds a Download Video button in the main interface to quickly download a video using an url in the clipboard. For example on youtube, just copy the video url, go to YAFFplayer and click on Download Video. At the end of the download (few seconds), the video folder is automatically opened.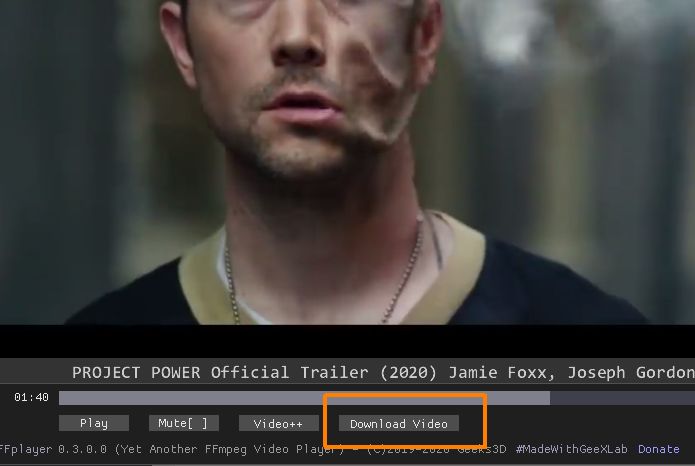 The download of videos didn't work in previous versions of YAFFplayer for Raspberry Pi but is fixed now (the screenshot shows YAFFplayer on a Raspberry Pi 4 with latest RaspiOS):


Even if I still install VLC on my main PC on Win10 (because Icecast Radio Directory is a nice feature), I mainly use YAFFplayer to quickly play or download a video or extract a mp3… Windows users: there is a vbs script (reg_add.vbs) you can run once to add "Open with YAFFplayer" in Explorer context menu.
Changelog

Version 0.3.2.0 - 2020.09.08
- (win64) updated youtube-dl v2020.09.14.0

Version 0.3.1.0 - 2020.09.08
- (win64) updated youtube-dl v2020.09.06.0
- (win64) updated with GeeXLab 0.38.0.0

Version 0.3.0.0 - 2020.08.03
- (win64, linux64, raspberry pi OS) added [Download Video] button to 
  quickly download a video from an url in the clipboard.
- (win64, linux64, raspberry pi OS) updated youtube-dl v2020.07.28.0
- (win64) GeeXLab FFmpeg plugin updated 
  with FFmpeg 4.3.1 SDK
- (linux64, raspberry pi OS) updated with GeeXLab 0.35.1.0
- (win64) updated with GeeXLab 0.35.0.0