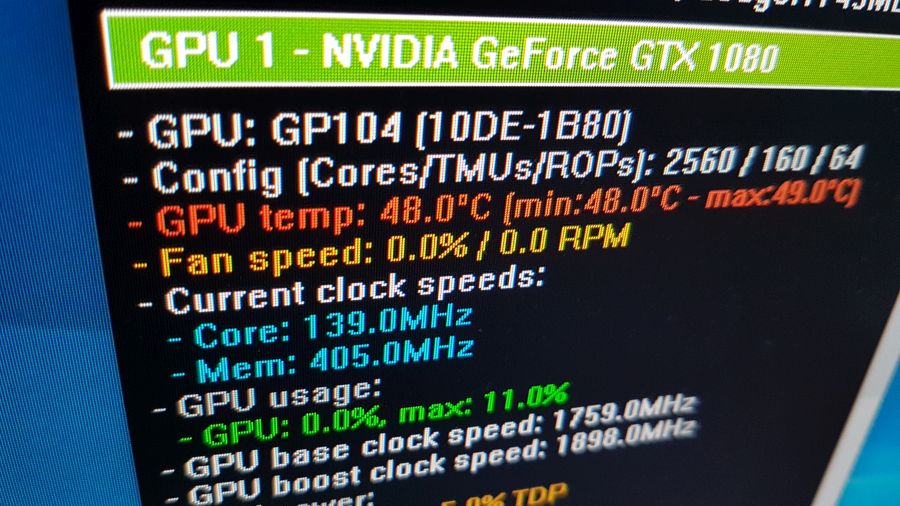 A new version of GPU Shark, a tiny GPU monitoring utility (Windows 32-bit) for NVIDIA GeForce and AMD Radeon graphics cards, is available.
1 – Download
GPUShark-0.13.1.0.zip hash codes:
- file size => 613804 bytes
- MD5       => 244e55407da06afd43951600652d47d6
- SHA1      => 0d666ebe2b12bea9527e1b7eb2ac6bdc52943565
- SHA256    => 6791caab1e200a4a52d95cbf90675b455c67a8cb4032a705152de4886b6fdf19

The hash codes have been computed with h4shg3n.
For any feedback or bug-report, a thread is available HERE.
2 – Release Notes
GPU Shark 0.13.0 comes with the support of latest NVIDIA GeForce GTX 16 Series (GTX 1660 Ti and GTX 1660) as well as a partial support of AMD Radeon VII (the support is partial because I implemented some monitoring but I don't know if it works…). For Radeon graphics cards, the Overdrive version is now displayed (in the detailed view).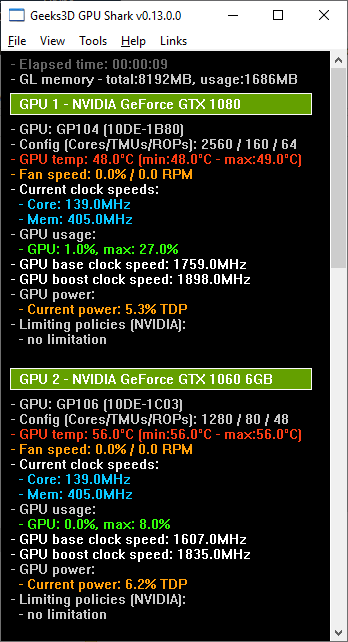 GPU Shark – GeForce GPUs – simplified view (default mode)
3 – What is GPU Shark
GPU Shark is a simple, lightweight and free GPU monitoring tool for GeForce and Radeon based graphics cards and is available for Windows only. GPU Shark offers a global view of all your graphics cards in a single window.
4 – Changelog

Version 0.13.1.0 - 2019.04.25
+ added NVIDIA GeForce GTX 1650 support.
! updated: ZoomGPU 1.23.1 (GPU monitoring library).


Version 0.13.0.0 - 2019.03.22
+ added alpha version of GPU temperature and core usage reading
  on Radeon VII (Vega20 / Vega12 GPUs) - Not tested.
+ added display of the overdrive version for AMD Radeon GPUs.
+ added support of AMD Radeon VII.
+ added support of NVIDIA GeForce GTX 1660 Ti and 
  GeForce GTX 1660.
+ added support of Intel UHD 630 (0x3e98).
! updated: ZoomGPU 1.23.0 (GPU monitoring library).