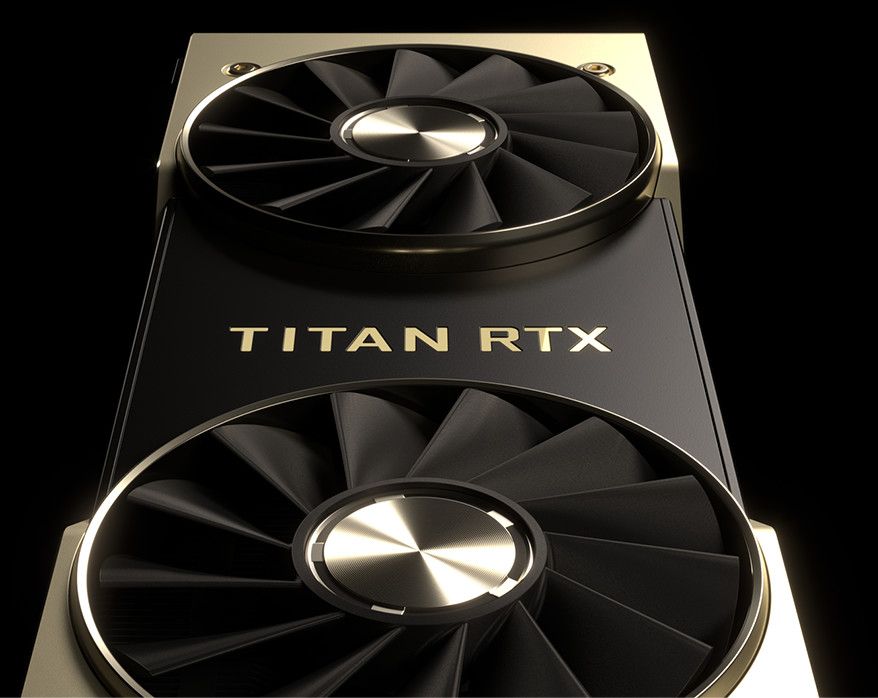 After few NV-promoted leaks, NVIDIA has unveiled yesterday the new beast: the Titan RTX, codenamed T-Rex.
The Titan RTX is more or less the same piece of hardware than the Quadro RTX 6000. Like the RTX 6000, the Titan RTX has a full Turing TU102 GPU with all 4608 CUDA cores enabled (or 72 SMs, 64 CUDA-core per SM), 576 Tensor cores and 72 RT cores. The main difference between the USD $2500 Titan RTX and the USD $6300 RTX 6000 is… the Quadro optimized drivers? The Titan RTX looks like a good card for scientists… if you don't look at the FP64 performance: 0.51 TFLOPS. Far behind the performances of the Titan V (Volta GV100 GPU): 6.9 TFLOPS!
NVIDIA today introduced NVIDIA® TITAN RTX™, the world's most powerful desktop GPU, providing massive performance for AI research, data science and creative applications.

Driven by the new NVIDIA Turing™ architecture, TITAN RTX — dubbed T-Rex — delivers 130 teraflops of deep learning performance and 11 GigaRays of ray-tracing performance.

"Turing is NVIDIA's biggest advance in a decade – fusing shaders, ray tracing, and deep learning to reinvent the GPU," said Jensen Huang, founder and CEO of NVIDIA. "The introduction of T-Rex puts Turing within reach of millions of the most demanding PC users — developers, scientists and content creators."
Complete press-release is available HERE.

Titan RTX features
GPU: Turing TU102, base clock: 1350 MHz, boost clock: 1770 MHz, TSMC 12nm FFN, transistor count: 18.6 billion
SMs: 72
CUDA cores: 4608 (64 / SM)
Tensor cores: 576 (8 / SM)
RT cores: 72
TMUs: 288
ROPs: 96
Memory: 24GB GDDR6 @ 14 GHz GDDR6-effective (or 1750 MHz real speed), bus width: 384-bit
TDP: 280W
Power connectors: two 8-pin
FP32 perf: 16.3 TFLOPS
FP64 perf: 0.51 TFLOPS (or 1/32 FP32)
Price: USD $2499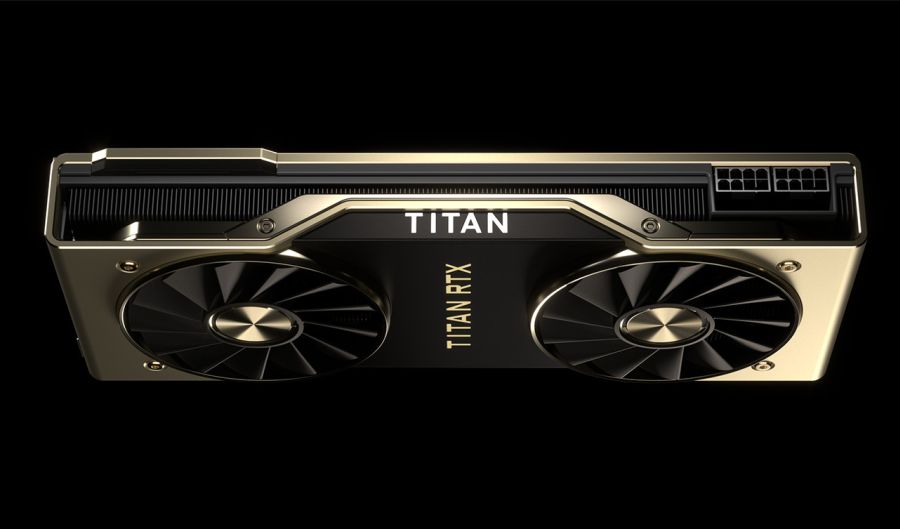 Links: