---

Update (2017.12.12)
The TITAN-V is built around the Volta GV100-400-A1 GPU (source).

---
NVIDIA has unveiled the TITAN V: a new graphics card based on the new Volta GV100 GPU architecture (announced in May 2017). The Volta GV100 GPU packs 5120 CUDA cores and 21 billion transistors!
The TITAN V shows an impressive power processing: 110 TFLOPS especially if you put this number in relation with the TFLOPS of a basic GTX 1080: 8.9 TFLOPS. But in the case of the TITAN V, we speak about the performance of the tensor cores in deep learning applications. The GV100 FP32 performance is 13.8TFLOPS…
Of course, all this processing power has a price: you have to pay USD $2'999 to get your sample!
NVIDIA TITAN V main specifications:
GPU: Volta GV100-400, base clock 1200MHz, boost clock: 1455MHz, fabrication process: 12nm
CUDA cores: 5120
Streaming multiprocessors: 80
Graphics Processing Clusters: 6
Tensor cores:640
Texture units: 320
ROPs: 96
Memory: 12288MB HBM2 @850MHz real speed, memory interface: 3072-bit
FP32 performance: 13.8TFLOPS
FP64 performance: 6.9TFLOPS (FP64 = 1/2 FP32)
Tensor performance: 110TFLOPS
Memory Bandwidth: 652GB/s
Texture fillrate: 384GTexels/s
TDP: 250W
Power connectors: 8-pin + 6-pin
Links:
Volta-Powered GPU Delivers 110 Teraflops of Deep Learning Horsepower — 9x Its Predecessor — to Researchers and Scientists

Conference on Neural Information Processing Systems — NVIDIA today introduced TITAN V, the world's most powerful GPU for the PC, driven by the world's most advanced GPU architecture, NVIDIA Volta.

Announced by NVIDIA founder and CEO Jensen Huang at the annual NIPS conference, TITAN V excels at computational processing for scientific simulation. Its 21.1 billion transistors deliver 110 teraflops of raw horsepower, 9x that of its predecessor, and extreme energy efficiency.

"Our vision for Volta was to push the outer limits of high performance computing and AI. We broke new ground with its new processor architecture, instructions, numerical formats, memory architecture and processor links," said Huang. "With TITAN V, we are putting Volta into the hands of researchers and scientists all over the world. I can't wait to see their breakthrough discoveries."

NVIDIA Supercomputing GPU Architecture, Now for the PC
TITAN V's Volta architecture features a major redesign of the streaming multiprocessor that is at the center of the GPU. It doubles the energy efficiency of the previous generation Pascal™ design, enabling dramatic boosts in performance in the same power envelope.

New Tensor Cores designed specifically for deep learning deliver up to 9x higher peak teraflops. With independent parallel integer and floating-point data paths, Volta is also much more efficient on workloads with a mix of computation and addressing calculations. Its new combined L1 data cache and shared memory unit significantly improve performance while also simplifying programming.

Fabricated on a new TSMC 12-nanometer FFN high-performance manufacturing process customized for NVIDIA, TITAN V also incorporates Volta's highly tuned 12GB HBM2 memory subsystem for advanced memory bandwidth utilization.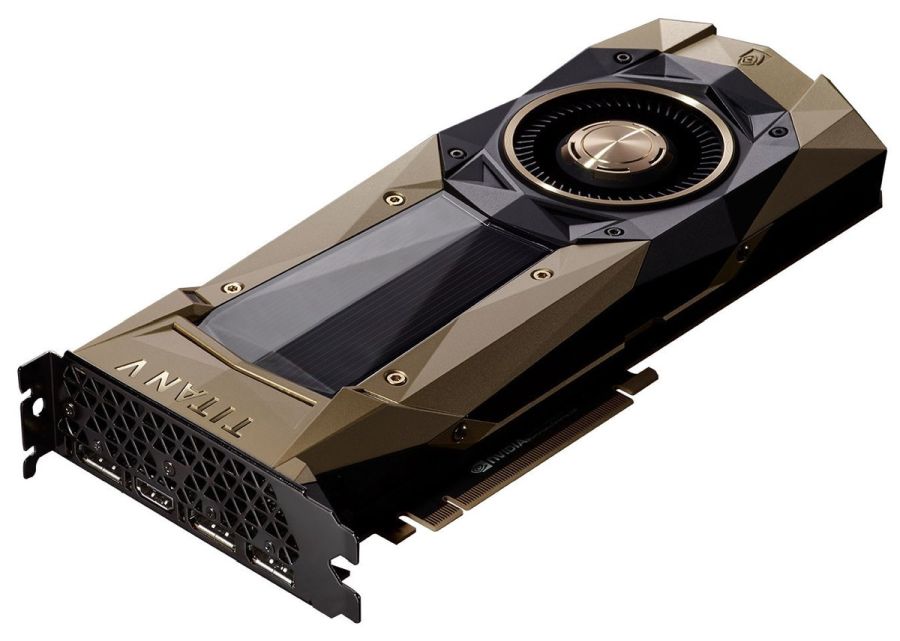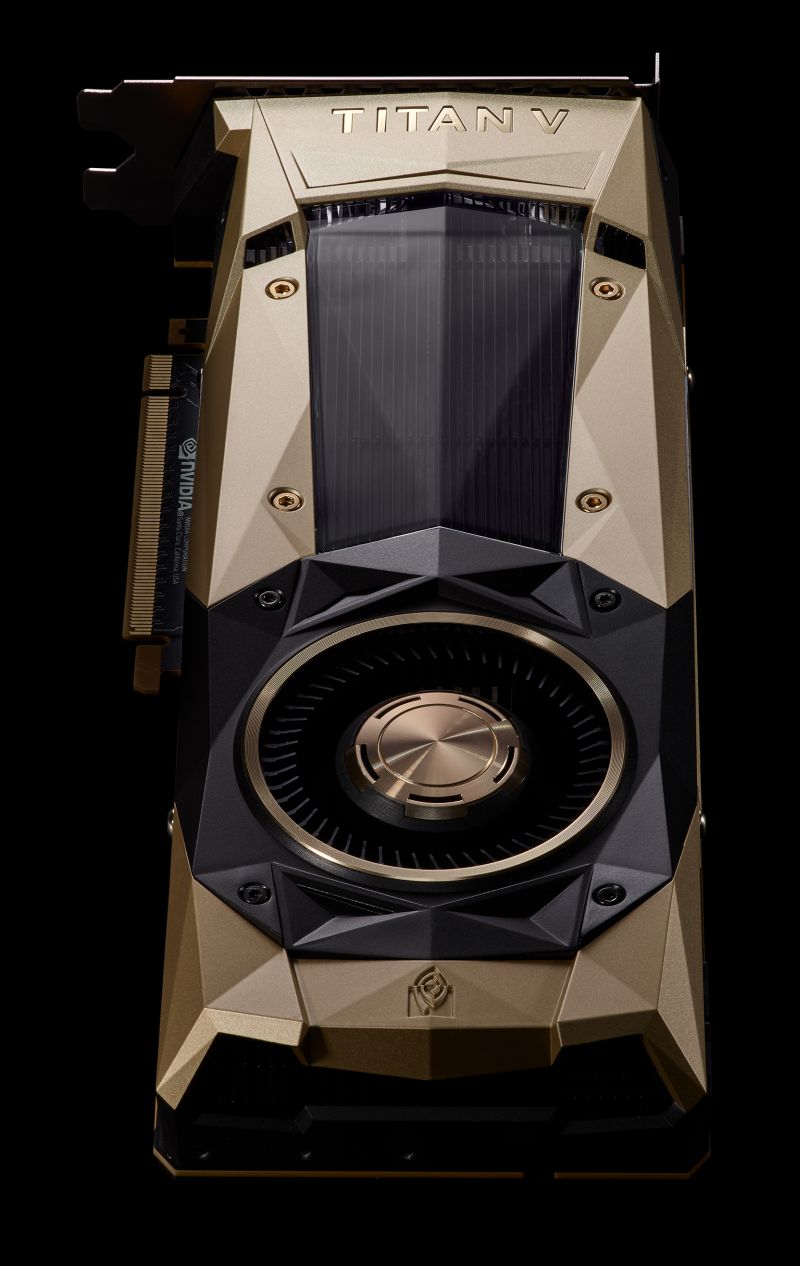 NVIDIA TITAN V

NVIDIA Volta GPU Architecture

Reviews