NVIDIA has released yesterday a new set of graphics drivers for all GeForce graphics cards. The GeForce 388.59 comes with support and optimizations for Fallout 4 VR. It also brings the support of the new TITAN V graphics card.

NVIDIA_DEV.1D81 = "NVIDIA TITAN V"

388.59 Desktop Downloads
388.59 Notebook Downloads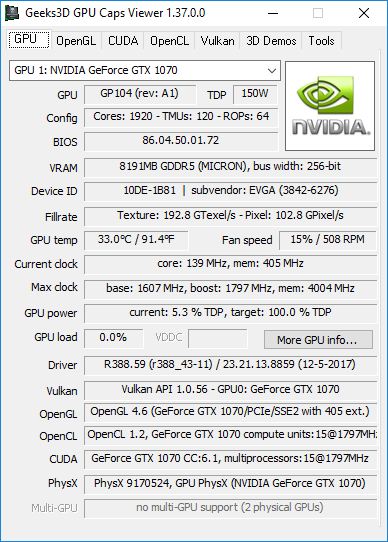 The GeForce 388.59 driver exposes OpenGL 4.6 (with 405 OpenGL extensions) and Vulkan 1.0.56 3D APIs. The OPenGL and Vulkan support is similar to GeForce 388.43 driver.