NVIDIA has rolled out a new set of graphics drivers for all GeForce-based graphics cards. R385.28 adds support and optimizations for Agents of Mayhem and provides VR support for Killing Floor: Incursion.
R385.28 Desktop Downloads
R385.28 Notebook Downloads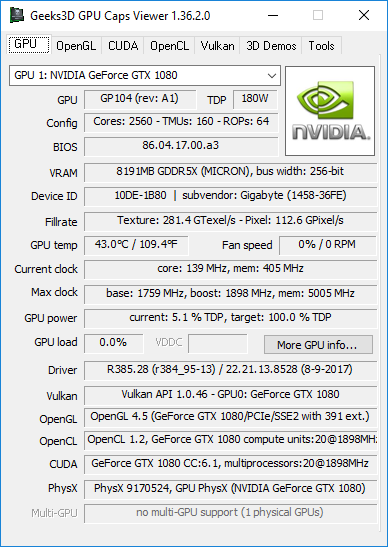 R385.28 exposes the same OpenGL and Vulkan support than previous R384.94:
– OpenGL 4.5 + 391 OpenGL extensions
– Vulkan 1.0.46
If you need for advanded features, R382.88 exposes OpenGL 4.6 / Vulkan 1.0.56.