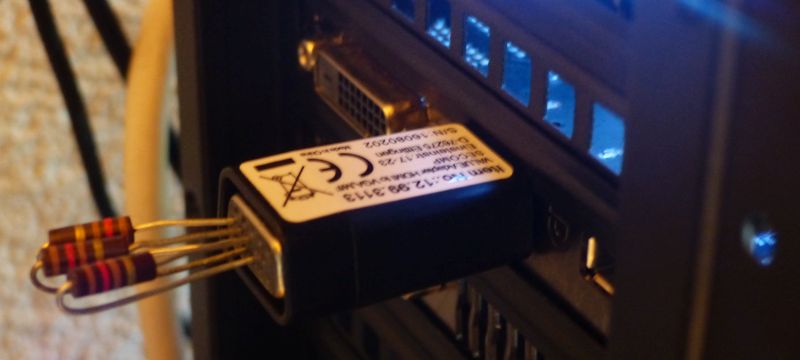 Several years ago, I wrote articles about a dummy VGA dongle based on a DVI-VGA adapter (see HERE and HERE). Let's see if this old trick is still valid today with an HDMI-VGA adapter.
The main goal of this dummy VGA/HDMI dongle is to fool Windows (or Linux or macOS) by simulating a ghost monitor that would be plugged on the HDMI port. To be accurate, this dummy dongle will not simulate a real HDMI monitor but rather a VGA monitor connected to the HDMI port via an HDMI to VGA adapter. When the OS thinks a monitor is attached to the graphics card, it enables the GPU.
I currently need this dummy HDMI dongle because I added a second graphics card in my devbox, an MSI Radeon R9 290X. A monitor is connected on the first card (an EVGA GeForce GTX 1070 FTW) and I don't want to connect a monitor on the Radeon. The Radeon is used to test my Vulkan code. This is handy because I can now develop and quickly test Vulkan on both GeForce and Radeon GPUs.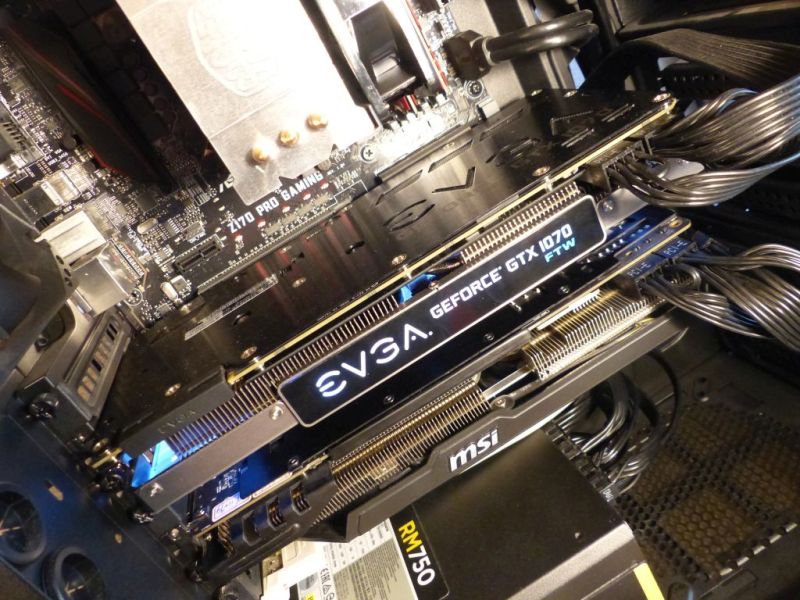 To build this simple HDMI display emulator, you need an HDMI-VGA adapter and three resistors.
the HDMI-VGA adapter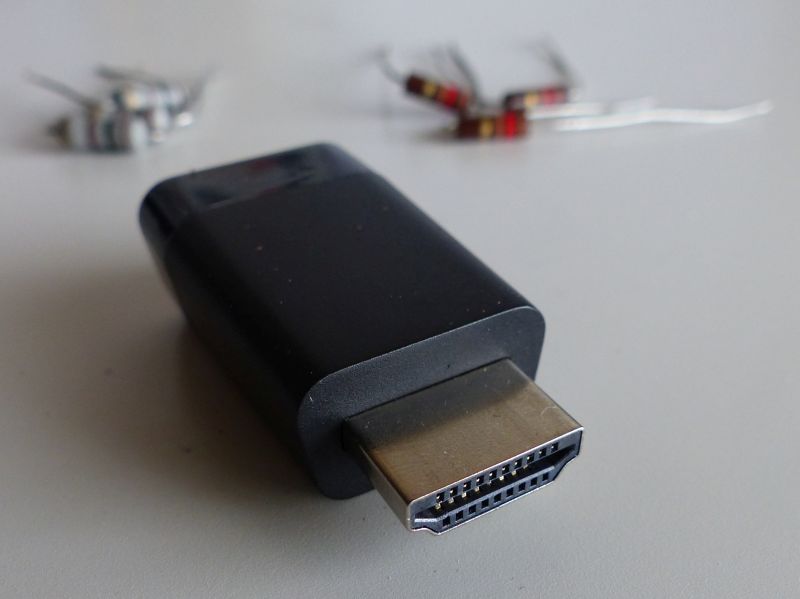 I successfully tested the dummy monitor with two sets of resistors: three 100 ohms and three 120 ohms. I selected the 120 ohms resistances in order to draw less current.
100 ohms resistors

120 ohms resistors


To concretely build the display emulator, just connect the three resistors (120 ohms in my case) on the VGA side of the adapter following this schema: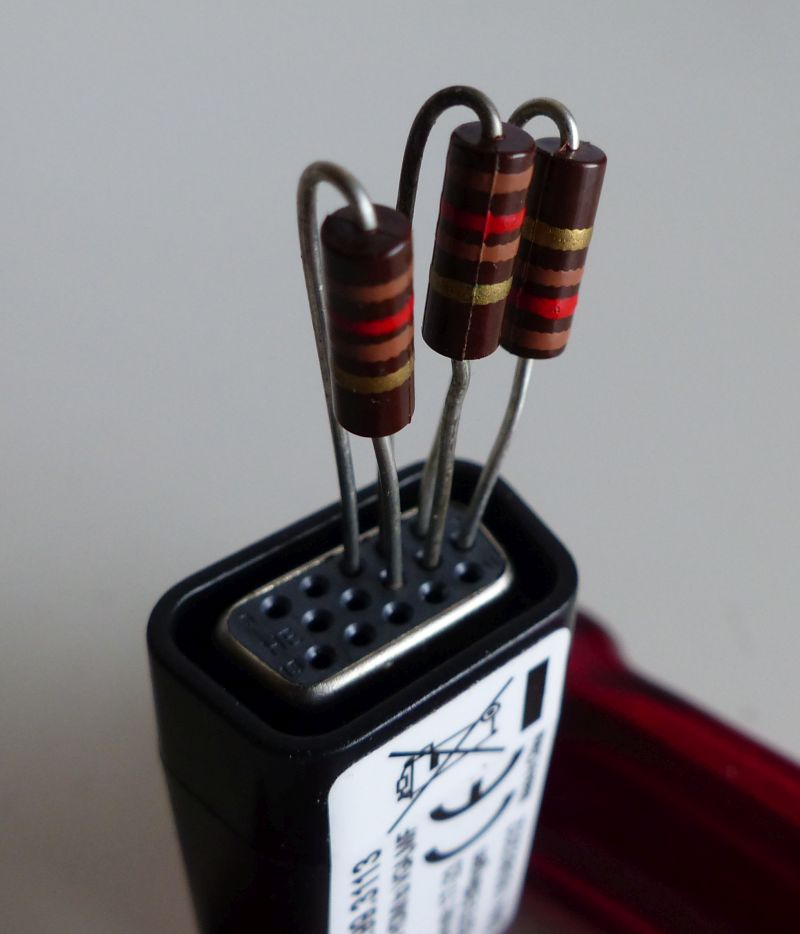 Now just plug this fake display dongle on the HDMI port of the second graphics card, reboot you PC and the second graphics card should be properly enabled on Windows.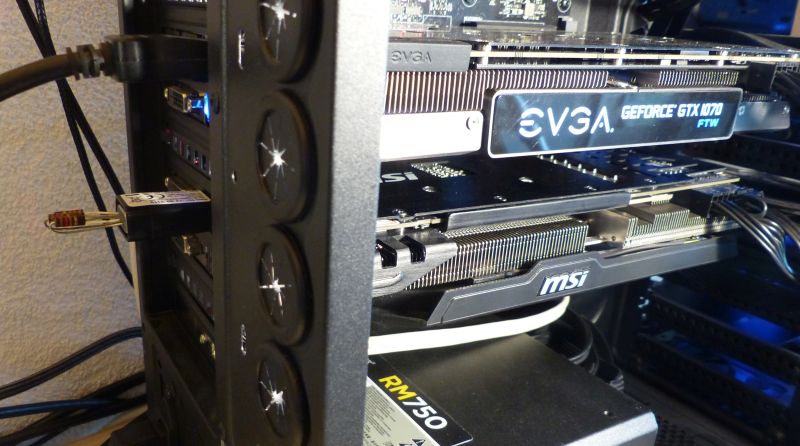 A quick test with GPU Shark shows us both cards: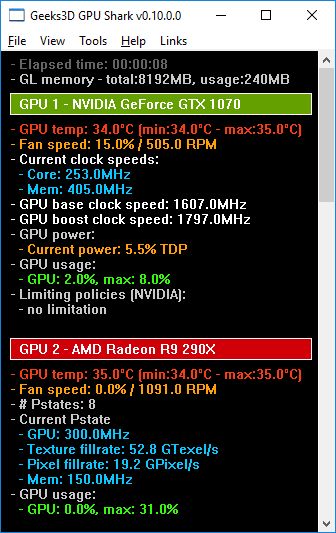 Here is a screenshot of GPU Shark without the display emulator dongle:


AMD Crimson graphics driver with no dongle: