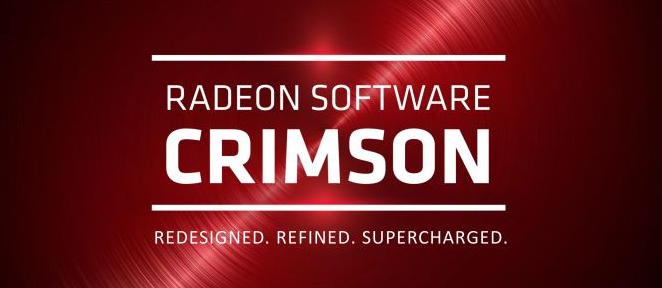 AMD has released a hotfix version of Crimson graphics drivers. Crimson 16.4.1 comes with the following changes:
Support for:
– Quantum Break: up to 35% faster performance using Quantum Break on Radeon™ R9 Fury X than with Radeon Software Crimson Edition 16.3.2(1).
– Oculus Rift
– HTC Vive

Resolved Issues:
– Frame rate capping issues experienced in some DirectX®12 applications is resolved.
– Hitman may experience flickering when played in DirectX® 11 mode using high game shadow settings.
Crimson 16.4.1 Downloads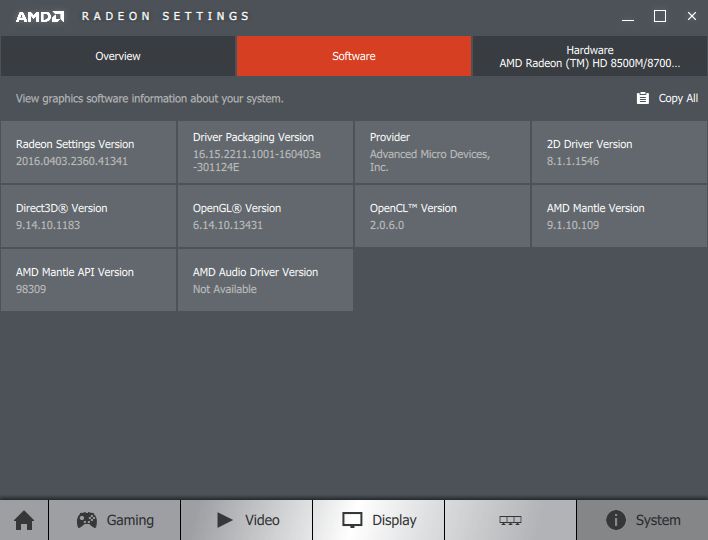 AMD Crimson 16.4.1 brings the same OpenGL 4.5 level than Crimson 15.12.
For Vulkan API, the report from VK-Z for a Radeon HD 8500M (see this notebook) on Windows 10 64-bit is the same than Crimson 16.3.2. Here is the simple report:

==========================================================
VK-Z 0.2.0
==========================================================
Vulkan capabilities and extensions viewer
(C)2016 Geeks3D - http://www.geeks3d.com/vkz/

Instance extensions: 4
- 1/ VK_KHR_swapchain (spec version: 0.0.67)
- 2/ VK_KHR_surface (spec version: 0.0.25)
- 3/ VK_KHR_win32_surface (spec version: 0.0.5)
- 4/ VK_EXT_debug_report (spec version: 0.0.1)

# Vulkan devices: 1

[ Device 1 ]--------------------------------------
- Device name: AMD Radeon (TM) HD 8500M/8700M
- DeviceID: 1002-6601
- Raw driver version: 36864
- Vulkan API version: 1.0.3
- Device type: VK_PHYSICAL_DEVICE_TYPE_DISCRETE_GPU
- Memory heap count: 3
	heap 0 - size: 768 MB
	heap 1 - size: 256 MB
	heap 2 - size: 1734 MB
- Device extensions: 1
	1/ VK_KHR_swapchain (spec version: 0.0.67)