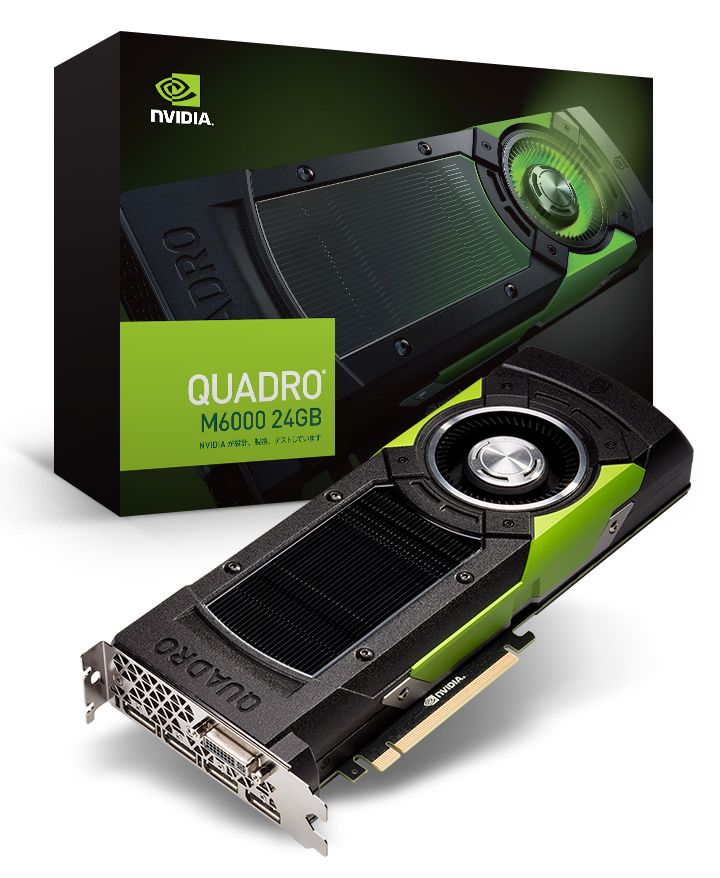 NVIDIA has launched a new version of the Quadro M6000, the high-end Quadro for workstations and profesional applications. This new version of the Quadro M6000 comes with 24GB of GDDR5 memory, twice as much GPU memory as the previous M6000 (launched in 2015). The new Quadro M6000 24GB is based on a full GM200 GPU (Maxwell architecture) with 3072 CUDA cores.
You can have one of those graphics cards for around USD $5000…
The World's Most Powerful Workstation Graphics Card.

The NVIDIA M6000 24GB is the world's most powerful workstation graphics card, giving you the extreme performance and on-board memory to take on your biggest visualization challenges. Artists, animators, and editors can now work in real-time on their most complex projects with multiple layers and advanced effects. Plus, product designers and engineers don't have to compromise on model complexity or image quality when working on large assemblies; they can now integrate interactive, physically based rendering and simulation to evaluate product design and functionality in entirely new ways. Geophysicists can also accelerate their time-to-insight in seismic exploration by holding substantially larger data sets in memory for faster processing and analysis.

Quadro cards are certified with a broad range of sophisticated professional applications, tested by leading workstation manufacturers, and backed by a global team of support specialists. This gives you the peace of mind to focus on doing your best work. Whether you're developing revolutionary products or telling spectacularly vivid visual stories, Quadro gives you the performance to do it brilliantly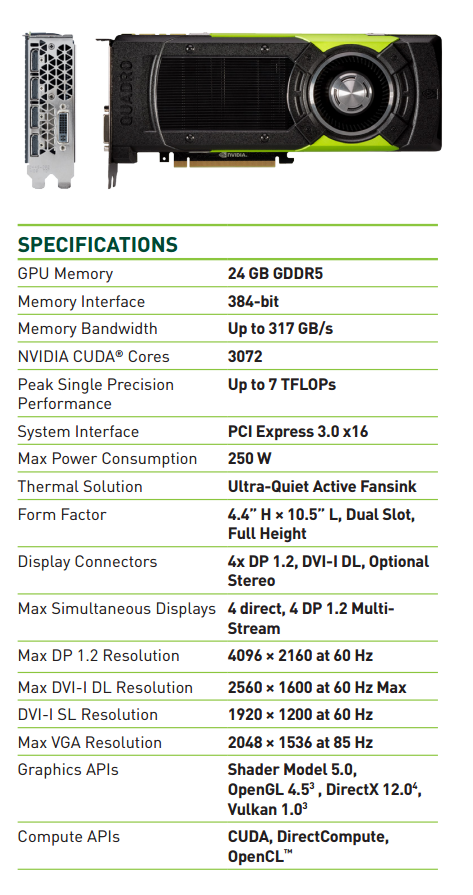 NVIDIA Quadro homepage is available HERE.
NVIDIA just published an article that shows the advantages of their new beast:
At Sony Pictures Imageworks, we regularly push the limits of our ability to display and interact with very complex scenes," said Erik Strauss, executive director of software development at Sony Pictures Imageworks. "The Quadro M6000 24GB gives us a 10x performance boost with the throughput necessary to display these types of large scenes smoothly and interactively.
Read more: How Industry Giants Streamline Their Design Workflows.