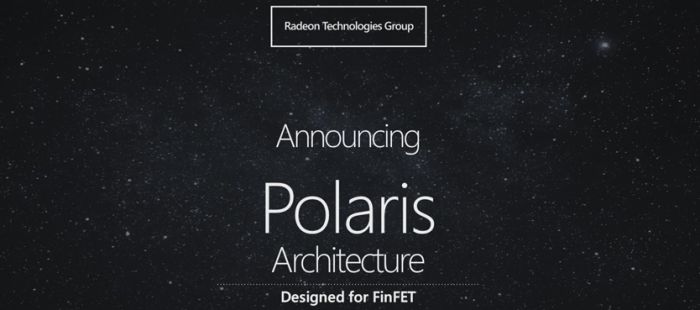 AMD has officially revealed Polaris, the new GPU architecture that will be used in all new graphics card during 2016 and later.
Polaris is based on FinFET (FIN Field Effect Transistor or 3D transistor) transistors that significantly reduce electrical leakage meaning more performance per watt. The GPUs based on Polaris architecture will use the 16nm TSMC process or the 14nm AMD GlobalFoundries process.
Polaris display engine supports HDMI 2.0 (for 4K @ 60Hz on UHDTVs), DisplayPort 1.3 and includes a 4K-H.265 encoder/decoder. HBM and GDDR5 memory modules will be both supported.
On this last slide, a Polaris-based graphics card consumes 86W while the competitor (a NVIDIA GTX 950) consumes 140W.
"Our new Polaris architecture showcases significant advances in performance, power efficiency and features," said Lisa Su, president and CEO, AMD. "2016 will be a very exciting year for Radeon fans driven by our Polaris architecture, Radeon Software Crimson Edition and a host of other innovations in the pipeline from our Radeon Technologies Group."
Links: