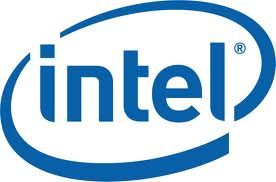 A new set of graphics driver is available for Intel 4th/5th/6th generation GPUs.
This driver supports Star Wars Battlefront*, Defense of the Ancients* (Dota) 2, Brink*, Call of Duty*, Wolfenstein* game play fixes and other bug fixes for all supported products.
You can download this driver from THIS PAGE.
Intel v4326 is an OpenGL 4.4 and OpenCL 2.0 driver and exposes 223 OpenGL extensions for an HD Graphics 530 on Windows 10 64-bit.

- GL_VENDOR: Intel
- GL_RENDERER: Intel(R) HD Graphics 530
- GL_VERSION: 4.4.0 - Build 20.19.15.4326
- GLSL (OpenGL Shading Language) Version: 4.40 - Build 20.19.15.4326

GL_EXT_blend_minmax (Requires OpenGL 1.2)
GL_EXT_blend_subtract (Requires OpenGL 1.2)
GL_EXT_blend_color (OpenGL 1.4 OpenGL 1.4)
GL_EXT_abgr
GL_EXT_texture3D (Requires OpenGL 1.2)
GL_EXT_clip_volume_hint
GL_EXT_compiled_vertex_array (Requires OpenGL 1.1)
GL_SGIS_texture_edge_clamp (Requires OpenGL 1.2)
GL_SGIS_generate_mipmap (Requires OpenGL 1.4)
GL_EXT_draw_range_elements (Requires OpenGL 1.2 / Core Feature of OpenGL 1.4)
GL_SGIS_texture_lod (Requires OpenGL 1.2)
GL_EXT_rescale_normal (Requires OpenGL 1.2)
GL_EXT_packed_pixels (Requires OpenGL 1.2)
GL_EXT_texture_edge_clamp
GL_EXT_separate_specular_color (Requires OpenGL 1.2)
GL_ARB_multitexture (OpenGL 1.3)
GL_ARB_map_buffer_alignment (OpenGL 4.2)
GL_ARB_conservative_depth (OpenGL 4.2)
GL_EXT_texture_env_combine
GL_EXT_bgra (OpenGL 1.2)
GL_EXT_blend_func_separate (Requires OpenGL 1.2 / Core Feature of OpenGL 1.4)
GL_EXT_secondary_color (Requires OpenGL 1.2 / Core Feature of OpenGL 1.4)
GL_EXT_fog_coord (Requires OpenGL 1.2 / Core Feature of OpenGL 1.4)
GL_EXT_texture_env_add
GL_ARB_texture_cube_map (OpenGL 1.3)
GL_ARB_transpose_matrix (OpenGL 1.3)
GL_ARB_internalformat_query (OpenGL 4.2)
GL_ARB_internalformat_query2 (OpenGL 4.3)
GL_ARB_texture_env_add (OpenGL 1.3)
GL_IBM_texture_mirrored_repeat
GL_ARB_texture_mirrored_repeat (OpenGL 1.4)
GL_EXT_multi_draw_arrays (OpenGL 1.2 / Core Feature of OpenGL 1.4)
GL_SUN_multi_draw_arrays
GL_NV_blend_square (Requires OpenGL 1.2.1 / Core Feature of OpenGL 1.4)
GL_ARB_texture_compression (OpenGL 1.3)
GL_3DFX_texture_compression_FXT1
GL_EXT_texture_filter_anisotropic (Requires OpenGL 1.2)
GL_ARB_texture_border_clamp (OpenGL 1.3)
GL_ARB_point_parameters (OpenGL 1.4)
GL_ARB_texture_env_combine (OpenGL 1.3)
GL_ARB_texture_env_dot3 (OpenGL 1.3)
GL_ARB_texture_env_crossbar (OpenGL 1.4)
GL_EXT_texture_compression_s3tc (Requires OpenGL 1.2.1)
GL_ARB_shadow (OpenGL 1.4)
GL_ARB_window_pos (OpenGL 1.4)
GL_EXT_shadow_funcs (Requires OpenGL 1.3 / Core Feature of OpenGL 1.5)
GL_EXT_stencil_wrap (Requires OpenGL 1.4)
GL_ARB_vertex_program (Requires OpenGL 1.3)
GL_EXT_texture_rectangle (Requires OpenGL 1.3)
GL_ARB_fragment_program (OpenGL 1.3)
GL_EXT_stencil_two_side
GL_ATI_separate_stencil (Requires OpenGL 1.2.1)
GL_ARB_vertex_buffer_object (OpenGL 1.5)
GL_EXT_texture_lod_bias (Requires OpenGL 1.2 / Core Feature of OpenGL 1.4)
GL_ARB_occlusion_query (OpenGL 1.5)
GL_ARB_fragment_shader (OpenGL 2.0)
GL_ARB_shader_objects (OpenGL 2.0)
GL_ARB_shading_language_100 (OpenGL 2.0)
GL_ARB_texture_non_power_of_two
GL_ARB_vertex_shader (OpenGL 2.0)
GL_NV_texgen_reflection (Requires OpenGL 1.3)
GL_ARB_point_sprite (OpenGL 2.0)
GL_ARB_fragment_program_shadow (OpenGL 1.3)
GL_EXT_blend_equation_separate
GL_ARB_depth_texture (OpenGL 1.4)
GL_ARB_texture_rectangle (OpenGL 3.1)
GL_ARB_draw_buffers (OpenGL 2.0)
GL_ARB_color_buffer_float (OpenGL 3.0)
GL_ARB_half_float_pixel (OpenGL 3.0)
GL_ARB_texture_float (OpenGL 3.0)
GL_ARB_pixel_buffer_object (OpenGL 2.1)
GL_EXT_framebuffer_object (Requires OpenGL 3.0)
GL_ARB_draw_instanced (OpenGL 3.1)
GL_ARB_half_float_vertex (OpenGL 2.1)
GL_ARB_occlusion_query2 (OpenGL 3.3)
GL_EXT_draw_buffers2 (OpenGL 3.0)
GL_WIN_swap_hint
GL_EXT_texture_sRGB
GL_ARB_multisample (OpenGL 1.3)
GL_EXT_packed_float (OpenGL 3.0)
GL_EXT_texture_shared_exponent (OpenGL 3.0)
GL_ARB_texture_rg (OpenGL 3.0)
GL_ARB_texture_compression_rgtc (OpenGL 3.0)
GL_NV_conditional_render (OpenGL 3.0)
GL_ARB_texture_swizzle (OpenGL 3.3)
GL_EXT_texture_swizzle (OpenGL 2.1)
GL_ARB_texture_gather (OpenGL 4.0)
GL_ARB_sync (OpenGL 3.2)
GL_ARB_cl_event (OpenGL 4.1)
GL_ARB_framebuffer_sRGB (OpenGL 3.0)
GL_EXT_packed_depth_stencil (OpenGL 3.0)
GL_ARB_depth_buffer_float (OpenGL 3.0)
GL_EXT_transform_feedback (OpenGL 3.0)
GL_ARB_transform_feedback2 (OpenGL 4.0)
GL_ARB_draw_indirect (OpenGL 4.0)
GL_EXT_framebuffer_blit (OpenGL 3.0)
GL_EXT_framebuffer_multisample (OpenGL 3.0)
GL_ARB_framebuffer_object (OpenGL 3.0)
GL_ARB_framebuffer_no_attachments (OpenGL 4.3)
GL_EXT_texture_array (OpenGL 3.0)
GL_EXT_texture_integer (OpenGL 3.0)
GL_ARB_map_buffer_range (OpenGL 2.1)
GL_ARB_texture_buffer_range (OpenGL 4.3)
GL_EXT_texture_snorm
GL_ARB_blend_func_extended (OpenGL 3.3)
GL_INTEL_performance_query
GL_ARB_copy_buffer (OpenGL 3.1)
GL_ARB_sampler_objects (OpenGL 3.3)
GL_NV_primitive_restart (OpenGL 3.1)
GL_ARB_seamless_cube_map (OpenGL 3.2)
GL_ARB_seamless_cubemap_per_texture (OpenGL 4.3)
GL_ARB_uniform_buffer_object (OpenGL 3.1)
GL_ARB_depth_clamp (OpenGL 3.2)
GL_ARB_vertex_array_bgra (OpenGL 3.2)
GL_ARB_shader_bit_encoding (OpenGL 3.3)
GL_ARB_draw_buffers_blend (OpenGL 4.0)
GL_ARB_geometry_shader4 (OpenGL 3.2)
GL_EXT_geometry_shader4 (Requires OpenGL 2.0)
GL_ARB_texture_query_lod (OpenGL 4.0)
GL_ARB_explicit_attrib_location (OpenGL 3.3)
GL_ARB_draw_elements_base_vertex (OpenGL 3.2)
GL_EXT_shader_integer_mix
GL_ARB_instanced_arrays (OpenGL 3.3)
GL_ARB_base_instance (OpenGL 4.2)
GL_ARB_fragment_coord_conventions (OpenGL 3.2)
GL_EXT_gpu_program_parameters (Requires OpenGL 2.0)
GL_ARB_texture_buffer_object_rgb32 (OpenGL 4.0)
GL_ARB_compatibility (OpenGL 3.2)
GL_ARB_texture_rgb10_a2ui (OpenGL 3.3)
GL_ARB_texture_multisample (OpenGL 3.2)
GL_ARB_vertex_type_2_10_10_10_rev (OpenGL 3.3)
GL_ARB_vertex_type_10f_11f_11f_rev (OpenGL 4.4)
GL_ARB_timer_query (OpenGL 3.3)
GL_ARB_tessellation_shader (OpenGL 4.0)
GL_ARB_vertex_array_object (OpenGL 2.1)
GL_ARB_provoking_vertex (OpenGL 3.2)
GL_ARB_sample_shading (OpenGL 4.0)
GL_ARB_texture_cube_map_array (OpenGL 4.0)
GL_EXT_gpu_shader4 (OpenGL 3.0)
GL_ARB_gpu_shader5 (OpenGL 4.0)
GL_ARB_gpu_shader_fp64 (OpenGL 4.0)
GL_INTEL_fragment_shader_ordering
GL_ARB_fragment_shader_interlock (OpenGL 4.5)
GL_ARB_clip_control (OpenGL 4.5)
GL_EXT_shader_framebuffer_fetch
GL_ARB_shader_subroutine (OpenGL 4.0)
GL_ARB_transform_feedback3 (OpenGL 4.0)
GL_ARB_get_program_binary (OpenGL 4.1)
GL_ARB_separate_shader_objects (OpenGL 4.1)
GL_ARB_shader_precision (OpenGL 4.1)
GL_ARB_vertex_attrib_64bit (OpenGL 4.1)
GL_ARB_viewport_array (OpenGL 4.1)
GL_ARB_transform_feedback_instanced (OpenGL 4.2)
GL_ARB_compressed_texture_pixel_storage (OpenGL 4.2)
GL_ARB_shader_atomic_counters (OpenGL 4.2)
GL_ARB_shading_language_packing (OpenGL 4.1)
GL_ARB_shader_image_load_store (OpenGL 4.2)
GL_ARB_shading_language_420pack (OpenGL 4.2)
GL_ARB_texture_storage (OpenGL 4.2)
GL_EXT_texture_storage
GL_ARB_compute_shader (OpenGL 4.3)
GL_ARB_vertex_attrib_binding (OpenGL 4.3)
GL_ARB_texture_view (OpenGL 4.3)
GL_ARB_fragment_layer_viewport (OpenGL 4.3)
GL_ARB_multi_draw_indirect (OpenGL 4.3)
GL_ARB_program_interface_query (OpenGL 4.3)
GL_ARB_shader_image_size (OpenGL 4.3)
GL_ARB_shader_storage_buffer_object (OpenGL 4.3)
GL_ARB_texture_storage_multisample (OpenGL 4.3)
GL_ARB_buffer_storage (OpenGL 4.4)
GL_AMD_vertex_shader_layer
GL_AMD_vertex_shader_viewport_index
GL_ARB_query_buffer_object (OpenGL 4.4)
GL_EXT_polygon_offset_clamp
GL_ARB_clear_texture (OpenGL 4.4)
GL_ARB_texture_mirror_clamp_to_edge (OpenGL 4.4)
GL_ARB_debug_output (OpenGL 3.0)
GL_ARB_enhanced_layouts (OpenGL 4.4)
GL_KHR_debug (OpenGL 4.3)
GL_ARB_arrays_of_arrays (OpenGL 4.3)
GL_ARB_texture_query_levels (OpenGL 4.3)
GL_ARB_invalidate_subdata (OpenGL 4.3)
GL_ARB_clear_buffer_object (OpenGL 4.3)
GL_AMD_depth_clamp_separate
GL_ARB_shader_stencil_export (OpenGL 4.0)
GL_INTEL_map_texture
GL_INTEL_conservative_rasterization
GL_ARB_texture_compression_bptc (OpenGL 4.2)
GL_ARB_ES2_compatibility (OpenGL 4.1)
GL_ARB_ES3_compatibility (OpenGL 4.3)
GL_ARB_robustness (OpenGL 4.1)
GL_ARB_robust_buffer_access_behavior (OpenGL 4.3)
GL_EXT_texture_sRGB_decode
GL_KHR_texture_compression_astc_ldr (OpenGL 4.3)
GL_KHR_texture_compression_astc_hdr
GL_ARB_copy_image (OpenGL 4.3)
GL_KHR_blend_equation_advanced (OpenGL 4.5)
GL_EXT_direct_state_access
GL_ARB_stencil_texturing (OpenGL 4.3)
GL_ARB_texture_stencil8 (OpenGL 4.4)
GL_ARB_explicit_uniform_location (OpenGL 4.3)
GL_INTEL_multi_rate_fragment_shader
GL_ARB_multi_bind (OpenGL 4.4)
GL_ARB_indirect_parameters (OpenGL 4.3)
WGL_EXT_depth_float
WGL_ARB_buffer_region
WGL_ARB_extensions_string
WGL_ARB_make_current_read
WGL_ARB_pixel_format
WGL_ARB_pbuffer
WGL_EXT_extensions_string
WGL_EXT_swap_control (Requires OpenGL 1.2)
WGL_EXT_swap_control_tear
WGL_ARB_multisample
WGL_ARB_pixel_format_float
WGL_ARB_framebuffer_sRGB (OpenGL 2.0)
WGL_ARB_create_context (OpenGL 3.0)
WGL_ARB_create_context_profile
WGL_EXT_pixel_format_packed_float (OpenGL 2.0)
WGL_EXT_create_context_es_profile
WGL_EXT_create_context_es2_profile
WGL_NV_DX_interop
WGL_ARB_create_context_robustness (OpenGL 4.1)
Here is the OpenCL report of GPU Caps Viewer:

- Num OpenCL platforms: 2
- CL_PLATFORM_NAME: Intel(R) OpenCL
- CL_PLATFORM_VENDOR: Intel(R) Corporation
- CL_PLATFORM_VERSION: OpenCL 2.0 
- CL_PLATFORM_PROFILE: FULL_PROFILE
- Num devices: 2

	- CL_DEVICE_NAME: Intel(R) HD Graphics 530
	- CL_DEVICE_VENDOR: Intel(R) Corporation
	- CL_DRIVER_VERSION: 20.19.15.4326
	- CL_DEVICE_PROFILE: FULL_PROFILE
	- CL_DEVICE_VERSION: OpenCL 2.0 
	- CL_DEVICE_TYPE: GPU
	- CL_DEVICE_VENDOR_ID: 0x8086
	- CL_DEVICE_MAX_COMPUTE_UNITS: 24
	- CL_DEVICE_MAX_CLOCK_FREQUENCY: 1150MHz
	- CL_DEVICE_ADDRESS_BITS: 32
	- CL_DEVICE_MAX_MEM_ALLOC_SIZE: 381133KB
	- CL_DEVICE_GLOBAL_MEM_SIZE: 1488MB
	- CL_DEVICE_MAX_PARAMETER_SIZE: 1024
	- CL_DEVICE_GLOBAL_MEM_CACHELINE_SIZE: 64 Bytes
	- CL_DEVICE_GLOBAL_MEM_CACHE_SIZE: 512KB
	- CL_DEVICE_ERROR_CORRECTION_SUPPORT: NO
	- CL_DEVICE_LOCAL_MEM_TYPE: Local (scratchpad)
	- CL_DEVICE_LOCAL_MEM_SIZE: 64KB
	- CL_DEVICE_MAX_CONSTANT_BUFFER_SIZE: 64KB
	- CL_DEVICE_MAX_WORK_ITEM_DIMENSIONS: 3
	- CL_DEVICE_MAX_WORK_ITEM_SIZES: [256 ; 256 ; 256]
	- CL_DEVICE_MAX_WORK_GROUP_SIZE: 256
	- CL_EXEC_NATIVE_KERNEL: 2457288
	- CL_DEVICE_IMAGE_SUPPORT: YES
	- CL_DEVICE_MAX_READ_IMAGE_ARGS: 128
	- CL_DEVICE_MAX_WRITE_IMAGE_ARGS: 128
	- CL_DEVICE_IMAGE2D_MAX_WIDTH: 16384
	- CL_DEVICE_IMAGE2D_MAX_HEIGHT: 16384
	- CL_DEVICE_IMAGE3D_MAX_WIDTH: 16384
	- CL_DEVICE_IMAGE3D_MAX_HEIGHT: 16384
	- CL_DEVICE_IMAGE3D_MAX_DEPTH: 2048
	- CL_DEVICE_MAX_SAMPLERS: 16
	- CL_DEVICE_PREFERRED_VECTOR_WIDTH_CHAR: 1
	- CL_DEVICE_PREFERRED_VECTOR_WIDTH_SHORT: 1
	- CL_DEVICE_PREFERRED_VECTOR_WIDTH_INT: 1
	- CL_DEVICE_PREFERRED_VECTOR_WIDTH_LONG: 1
	- CL_DEVICE_PREFERRED_VECTOR_WIDTH_FLOAT: 1
	- CL_DEVICE_PREFERRED_VECTOR_WIDTH_DOUBLE: 0
	- CL_DEVICE_EXTENSIONS: 28
	- Extensions:
		- cl_intel_accelerator
		- cl_intel_advanced_motion_estimation
		- cl_intel_ctz
		- cl_intel_d3d11_nv12_media_sharing
		- cl_intel_dx9_media_sharing
		- cl_intel_motion_estimation
		- cl_intel_simultaneous_sharing
		- cl_intel_subgroups
		- cl_khr_3d_image_writes
		- cl_khr_byte_addressable_store
		- cl_khr_d3d10_sharing
		- cl_khr_d3d11_sharing
		- cl_khr_depth_images
		- cl_khr_dx9_media_sharing
		- cl_khr_fp16
		- cl_khr_gl_depth_images
		- cl_khr_gl_event
		- cl_khr_gl_msaa_sharing
		- cl_khr_global_int32_base_atomics
		- cl_khr_global_int32_extended_atomics
		- cl_khr_gl_sharing
		- cl_khr_icd
		- cl_khr_image2d_from_buffer
		- cl_khr_local_int32_base_atomics
		- cl_khr_local_int32_extended_atomics
		- cl_khr_mipmap_image
		- cl_khr_mipmap_image_writes
		- cl_khr_spir

	- CL_DEVICE_NAME: Intel(R) Core(TM) i5-6600K CPU @ 3.50GHz
	- CL_DEVICE_VENDOR: Intel(R) Corporation
	- CL_DRIVER_VERSION: 5.2.0.10094
	- CL_DEVICE_PROFILE: FULL_PROFILE
	- CL_DEVICE_VERSION: OpenCL 2.0 (Build 10094)
	- CL_DEVICE_TYPE: CPU
	- CL_DEVICE_VENDOR_ID: 0x8086
	- CL_DEVICE_MAX_COMPUTE_UNITS: 4
	- CL_DEVICE_MAX_CLOCK_FREQUENCY: 3500MHz
	- CL_DEVICE_ADDRESS_BITS: 32
	- CL_DEVICE_MAX_MEM_ALLOC_SIZE: 524256KB
	- CL_DEVICE_GLOBAL_MEM_SIZE: 2047MB
	- CL_DEVICE_MAX_PARAMETER_SIZE: 3840
	- CL_DEVICE_GLOBAL_MEM_CACHELINE_SIZE: 64 Bytes
	- CL_DEVICE_GLOBAL_MEM_CACHE_SIZE: 256KB
	- CL_DEVICE_ERROR_CORRECTION_SUPPORT: NO
	- CL_DEVICE_LOCAL_MEM_TYPE: Global
	- CL_DEVICE_LOCAL_MEM_SIZE: 32KB
	- CL_DEVICE_MAX_CONSTANT_BUFFER_SIZE: 128KB
	- CL_DEVICE_MAX_WORK_ITEM_DIMENSIONS: 3
	- CL_DEVICE_MAX_WORK_ITEM_SIZES: [8192 ; 8192 ; 8192]
	- CL_DEVICE_MAX_WORK_GROUP_SIZE: 8192
	- CL_EXEC_NATIVE_KERNEL: 2457292
	- CL_DEVICE_IMAGE_SUPPORT: YES
	- CL_DEVICE_MAX_READ_IMAGE_ARGS: 480
	- CL_DEVICE_MAX_WRITE_IMAGE_ARGS: 480
	- CL_DEVICE_IMAGE2D_MAX_WIDTH: 16384
	- CL_DEVICE_IMAGE2D_MAX_HEIGHT: 16384
	- CL_DEVICE_IMAGE3D_MAX_WIDTH: 2048
	- CL_DEVICE_IMAGE3D_MAX_HEIGHT: 2048
	- CL_DEVICE_IMAGE3D_MAX_DEPTH: 2048
	- CL_DEVICE_MAX_SAMPLERS: 480
	- CL_DEVICE_PREFERRED_VECTOR_WIDTH_CHAR: 1
	- CL_DEVICE_PREFERRED_VECTOR_WIDTH_SHORT: 1
	- CL_DEVICE_PREFERRED_VECTOR_WIDTH_INT: 1
	- CL_DEVICE_PREFERRED_VECTOR_WIDTH_LONG: 1
	- CL_DEVICE_PREFERRED_VECTOR_WIDTH_FLOAT: 1
	- CL_DEVICE_PREFERRED_VECTOR_WIDTH_DOUBLE: 1
	- CL_DEVICE_EXTENSIONS: 16
	- Extensions:
		- cl_khr_icd
		- cl_khr_global_int32_base_atomics
		- cl_khr_global_int32_extended_atomics
		- cl_khr_local_int32_base_atomics
		- cl_khr_local_int32_extended_atomics
		- cl_khr_byte_addressable_store
		- cl_khr_depth_images
		- cl_khr_3d_image_writes
		- cl_intel_exec_by_local_thread
		- cl_khr_spir
		- cl_khr_dx9_media_sharing
		- cl_intel_dx9_media_sharing
		- cl_khr_d3d11_sharing
		- cl_khr_gl_sharing
		- cl_khr_fp64
		- cl_khr_image2d_from_buffer