A new version of GLSL Hacker (0.8.1.6 at the time of writing) is ready for Windows, Linux and Mac OS X. The branch 0.8.1.x does not bring new important features but rather focuses on stability and brings a lot of bug-fixes and improvements.
The complete changelog is available HERE.
The latest version of GLSL Hacker can be downloaded from THIS PAGE.
A blog dedicated to GLSL Hacker (demos, code snippets, howto and tips) is available HERE.
Here are some random screenshots of GLSL Hacker tests and prototypes I'm working on:

A scene of an upcoming benchmark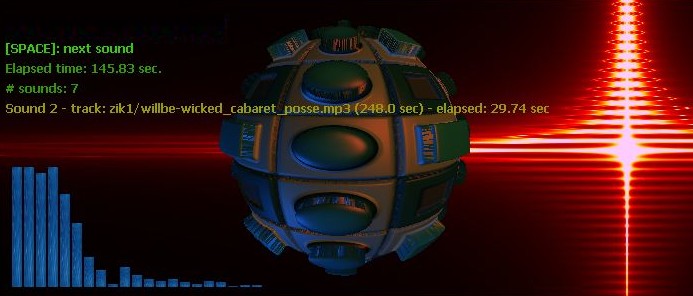 A music disk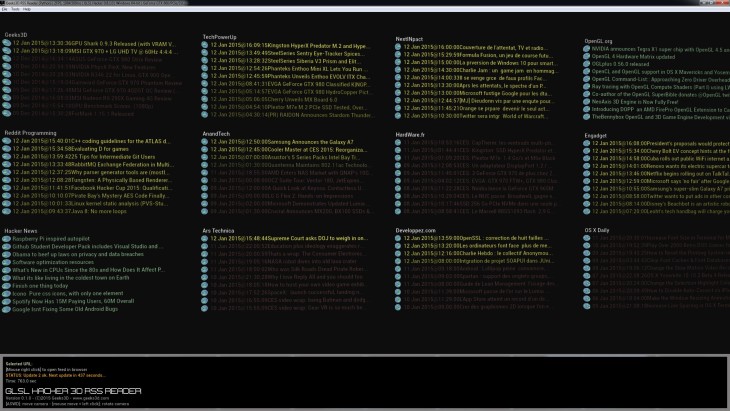 A RSS reader in Python
A FPS micro game
A geometry shader test