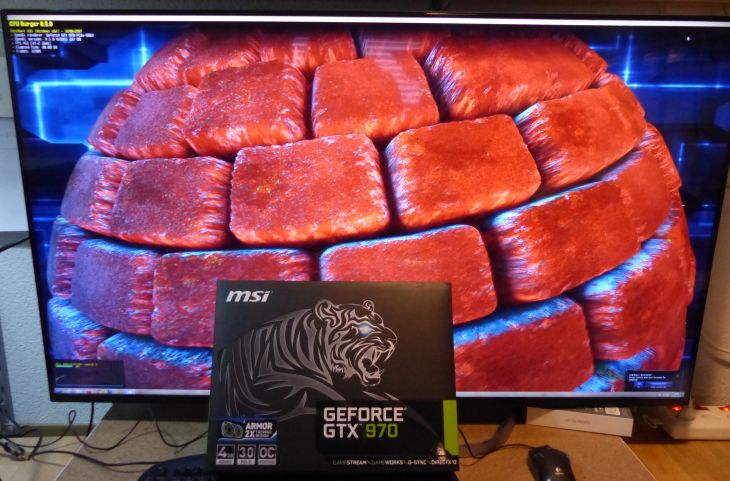 The first post of 2015 starts with a good news: I finally managed to get my UHD TV (LG 49UB850V) to work @ 60Hz with a chroma subsampling of 4:4:4 (more on GTX 970 + 4K TV HERE). This is confirmed with the THE QUICK BROWN FOX chroma torture test available in this post.
I updated the LG UHD TV with the latest firmware (04.36.32) and the most important I think, is the update of the VGA BIOS of the MSI GeForce GTX 970: 84.04.2f.00.50. I also installed the latest R347.09 (Windows 8.1 64-bit).
As I said in this review, the new VGA BIOS improved several things like GPU throttling or in our current case, the 4:4:4 chroma subsampling with a 4K resolution @ 60Hz.
The GTX 970 is plugged to the LG TV using the HDMI 2.0 output port (GTX 970) and the HDMI 3 (10-bit) input port of the TV. I also set the HDMI UHD Deep Colour to ON (on the LG TV).
So today I can confirm that the team GTX 900 series + LG 49UB850V can work at 4K @ 60Hk 4:4:4.
And better late than never, happy new year 2k15 to all Geeks3D's readers!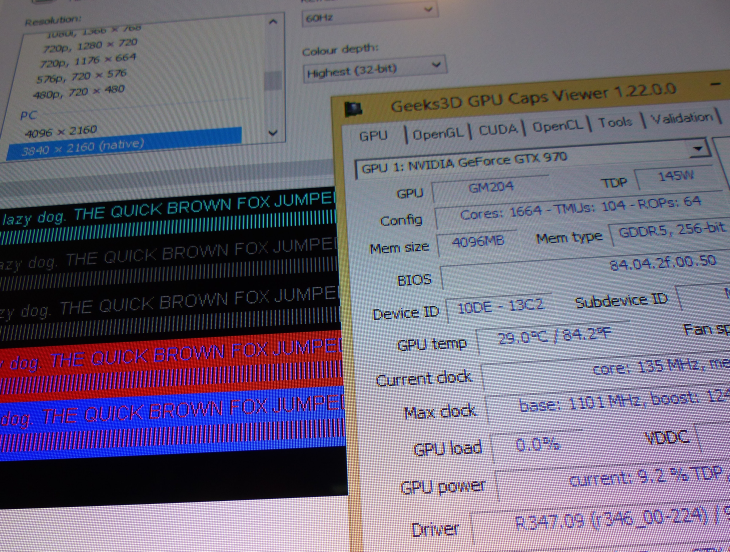 THE QUICK BROWN FOX chroma torture: if you can read the red and blue lines, that means the chroma is 4:4:4