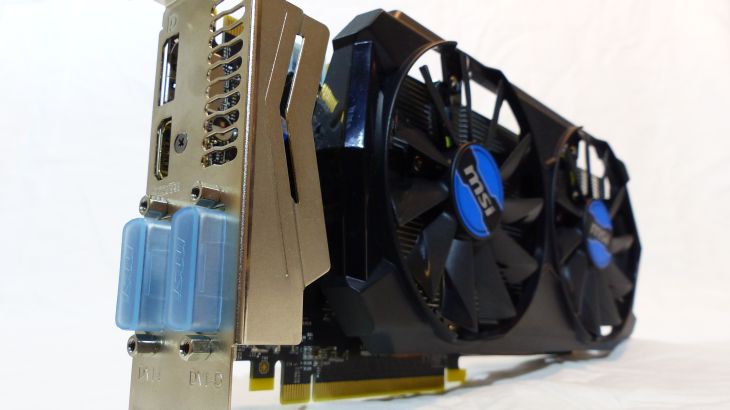 Review index:


MSI GeForce GTX 970 4GD5T OC is a graphics card that belongs to MSI's CLASSIC Series. Here are all Series ranked from the top line (Lightning) to the bottom (CLASSIC):

1 – Lightning Series: Built to be perfect
2 – Hawk Series: Essentials for overclockers
3 – Gaming Series: JUST GAME!
4 – CLASSIC Series: Classy and cool

This GTX 970 is based on the GM204 GPU which is the second iteration of NVIDIA Maxwell architecture. More information and detailed analysis of GM204 GPU can be found in the reviews section of THIS PAGE.
MSI GTX 970 4GD5T OC homepage can be found HERE.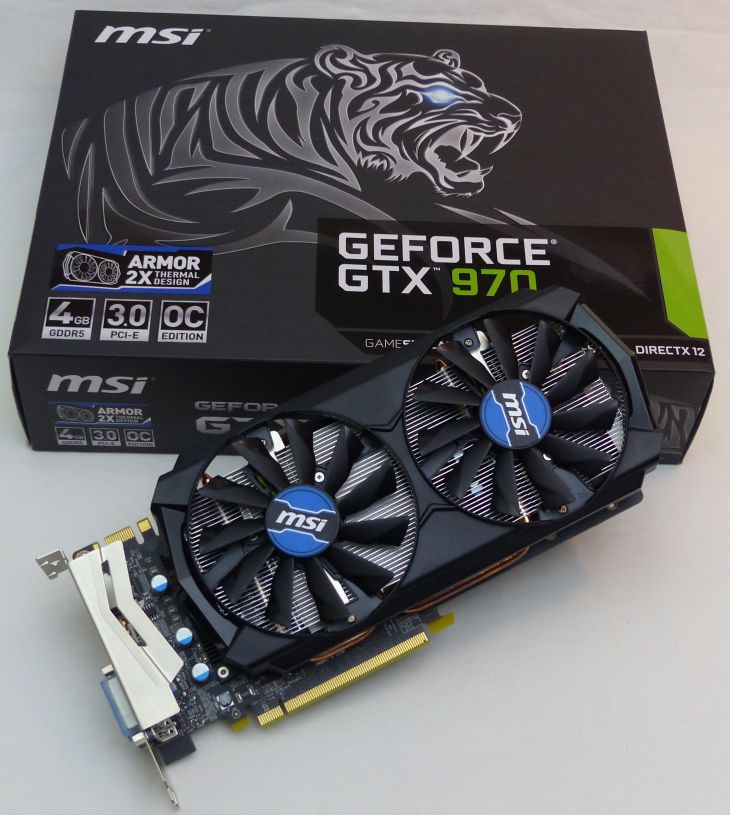 1 – Gallery
1.1 – Bundle
The bundle: very CLASSIC and limited to the bare minimum: the graphics card, a CDROM with drivers (is it still useful today???), an install doc and a VGA/DVI adapter.
1.2 – The Graphics Card
MSI has chosen a custom VGA cooler based on the ARMOR 2X thermal design. Behind this marketing name, we find a quiet VGA cooler with two 100mm fans. But is it efficient? We'll see that point in the burn-in test. There is no backplate or other technique to increase the robustness of the card.
Output ports:
– 1 x DisplayPort 1.2
– 1 x HDMI 2.0 (see HERE for a test of the HDMI 2.0 port)
– 2 x DVI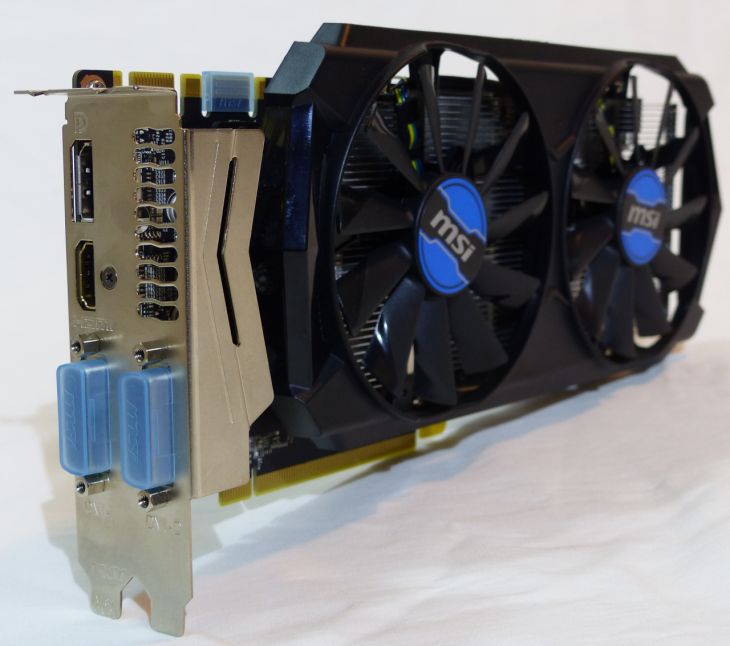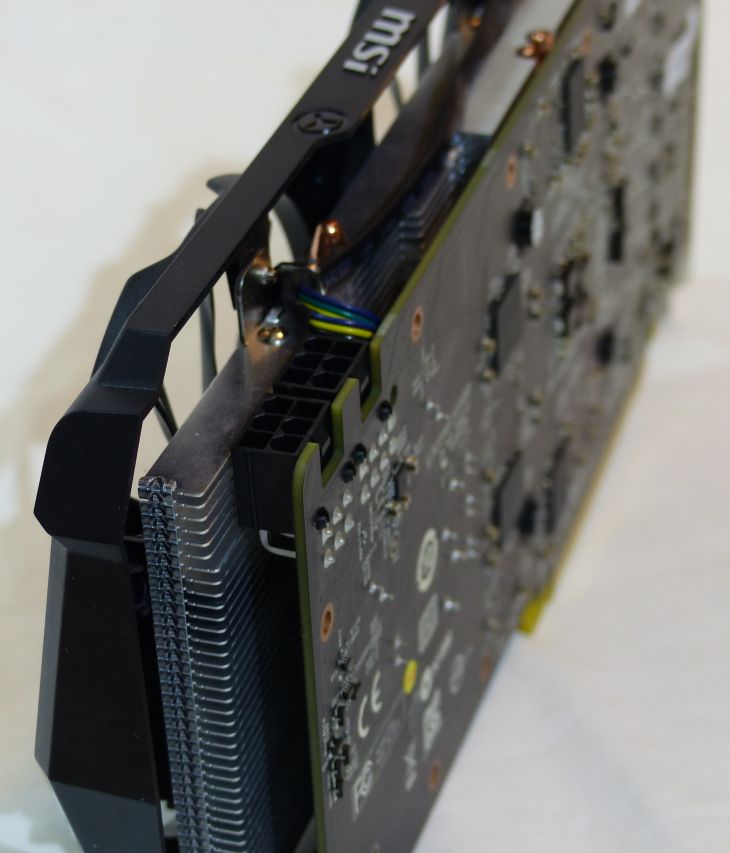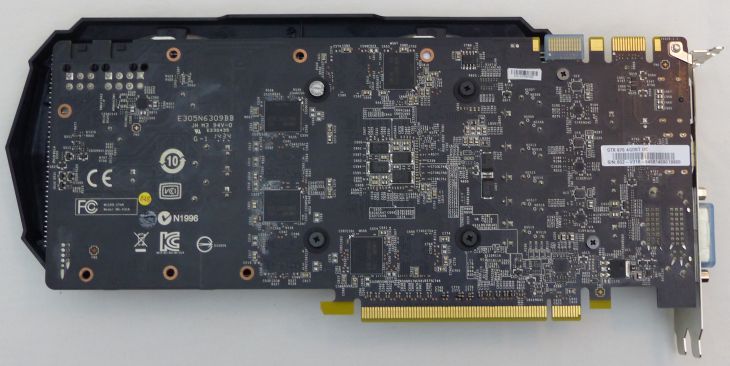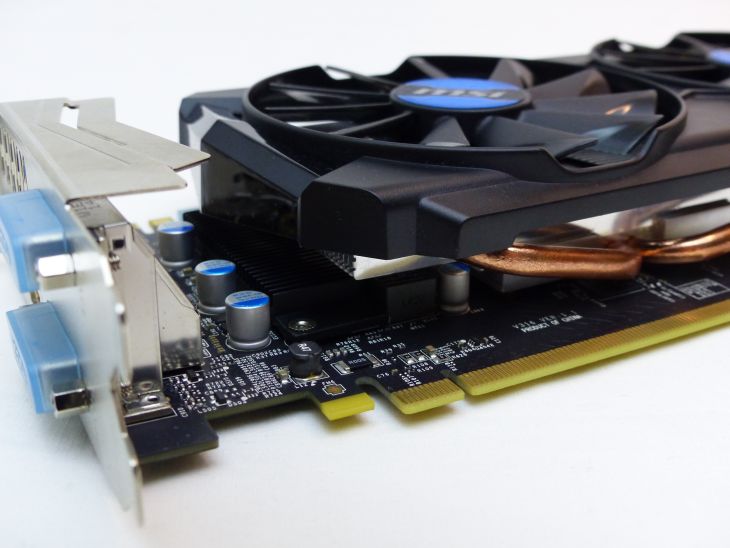 2 – GPU Info: GPU Caps Viewer, GPU-Z
Tools:
– GPU Caps Viewer 1.22.0
– GPU Shark 0.9.2
– GPU-Z 0.8.0
This MSI GTX 970 has a base clock of 1101MHz (reference clock: 1050MHz) and a boost clock of 1240MHz (reference clock: 1178MHz). GPU speeds are overclocked compared to the reference card. The min power target is 66% TDP and the max is 106% TDP.
3 – Benchmarks
I benchmarked MSI's GTX 970 with several GPU tests. See THIS PAGE for all results in 1920×1080 fullscreen mode.
4 – Burn-in Test and Throttling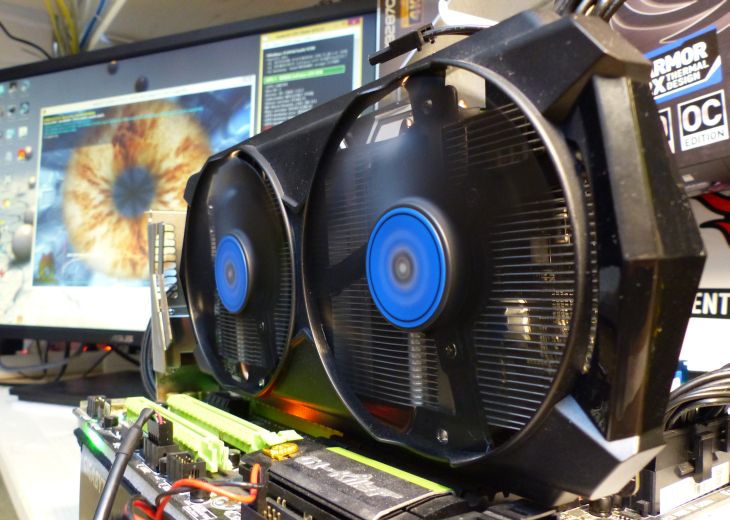 The GPU core clock of MSI's GTX 970 is downclocked by NVIDIA driver when the graphics workload is too heavy. In this FurMark burn-in test, the GPU core clock is 936 MHz which is lower than the base clock (1101 MHz):
This GPU core clock throttling is the sign of a weak/limited power circuitry or a power module that is designed to supply only the necessary power for stock clocks and voltage settings. The GPU pulls too much power to execute FurMark rendering and then is downclocked to keep the power consumption at a tolerable value (TDP).
At idle, the total power consumption of the testbed is 46W and the GPU temperature is 32°C which is a nice temperature.
When FurMark is running, the CPU pulls around 25W and the total power consumption is 227W. The efficiency factor of the Corsair AX 860i is 0.92. An estimation of the power consumption of the GTX 970 is:
P = (227-25-46) * 0.92
P = 143W
The TDP of the reference GTX 970 is 145W.
During this torture test, the GPU temperature reached 72°C and the noise of the VGA cooler was tolerable. At idle, the VGA cooler is nearly noiseless.
UPDATE (2014.12.27)
I updated the VGA BIOS with latest version (84.04.2f.00.50) using MSI Live Update Tool for Windows (downloadable from MSI GTX 970 homepage). This new BIOS has clearly improved things. There is still a throttling when the GTX 970 is stressed by FurMark but the throttling is very limited (-12MHz): 1088 MHz with the new BIOS and 936 MHz with the old/stock BIOS. I can add one more point to the final verdict thanks to this new BIOS. Good job MSI!
5 – Conclusion
This GeForce GTX 970 is an entry level GTX 970. According to the benchmarks, performances of the GTX 970 are in the range of the GTX 780 ones (EVGA GTX 780 with reference cooler), with a slight advantage for the GTX 970. This CLASSIC GTX 970 is not designed for overclocking. It's more a video card for casual gamers and those who are looking for a GTX 900 card powered by the second generation of NVIDIA Maxwell architecture. Because GTX 900 allow some cool things like HDMI 2.0 output for 4k TVs…
Final Verdict
7/10
PROS:
– GM204 GPU
– HDMI 2.0 for 4k @ 60 Hz
– 4GB of graphics memory
– nice GPU temperature at idle state (32°C)
– quiet VGA cooler at idle and under load

CONS:
– simple bundle, no geeky stuff
– slight GPU throttling (-12 MHz) under heavy load
– no backplate for mechanical protection