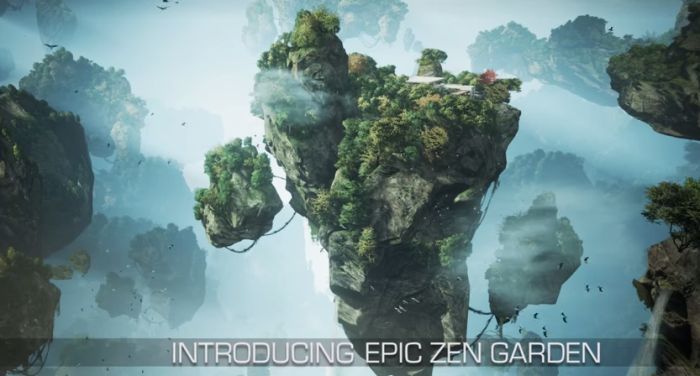 Epic Zen Garden is a tech demo based on Unreal Engine 4 and using the Metal API. Epic Zen Garden is available as a free download on iTunes and can be launched on A7 or A8-equipped device: currently iPad Air, iPad Mini Retina, iPhone 5S, iPhone 6 and iPhone 6 Plus.
We created Epic Zen Garden to showcase Unreal Engine 4 using Apple's new Metal API. Metal enables developers to create very detailed scenes with very low CPU overhead. Now you can easily throw thousands of individual objects into your world while maintaining high framerate. Even better, low CPU overhead means less battery usage compared to OpenGL ES.

Metal also supports offline shader compiling. This means we can do a lot of shader processing on the Mac instead of having to do it every time the application starts. Add it to the high-fidelity graphical capabilities and easy-to-use toolset of Unreal Engine 4 and you have the perfect combination to create breathtaking mobile experiences.
Links: