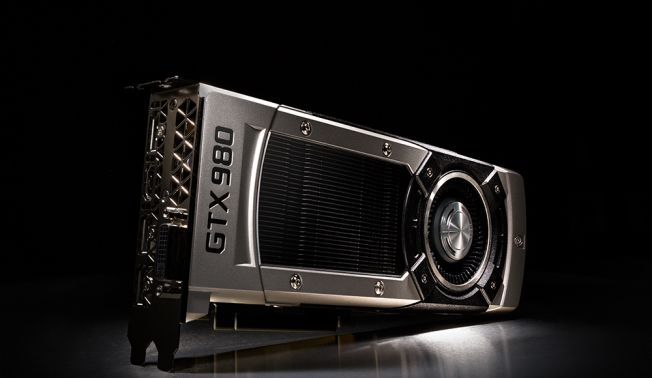 NVIDIA has officially launched its new high-end graphics cards, the GeForce GTX 980 and GTX 970, both powered by the second iteration of the Maxwell GPU. Many details (specs, benchmarks, slides, etc.) are already available in this article, so let's recap the main and official specifications:
GeForce GTX 980 specs
:
GPU: GM204-400 (Second Generation Maxwell architecture), 1126MHz base clock, 1216MHz boost clock, 28nm, 5.2-billion transistor
CUDA Cores: 2048
SMM (Streaming Multiprocessor Maxwell): 16 (one SMM = 128 CUDA cores)
FP32: 4981 GFLOPS (see comp table HERE)
FP64: 1/32 FP32 (see comp table HERE)
ROPS: 64
TMUs: 128
Memory; 4GB GDDR5 256-bit @ 1750MHz real speed or 7000MHz effective speed
TDP: 165W
Power connectors: two 6-pin
Price: USD $550
3D APIs: OpenGL 4.5, Direct3D 12
GPU Computing: OpenCL 1.1, CUDA, PhysX
Output connectors: 3 x DisplayPort 1.2, 1 x HDMI, 1 x DVI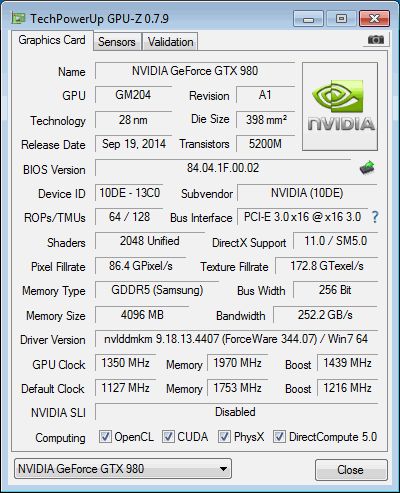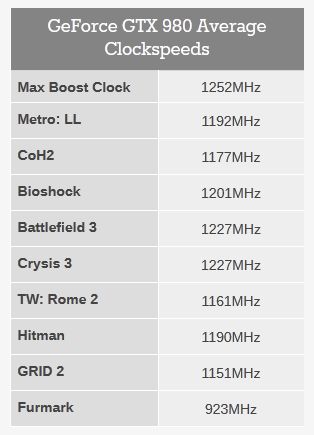 source
The GTX 980 official hompage is here: GeForce GTX 980 @ NVIDIA.
Gallery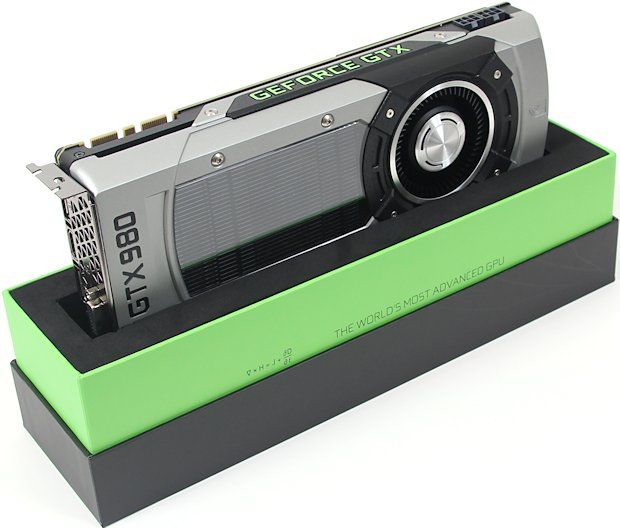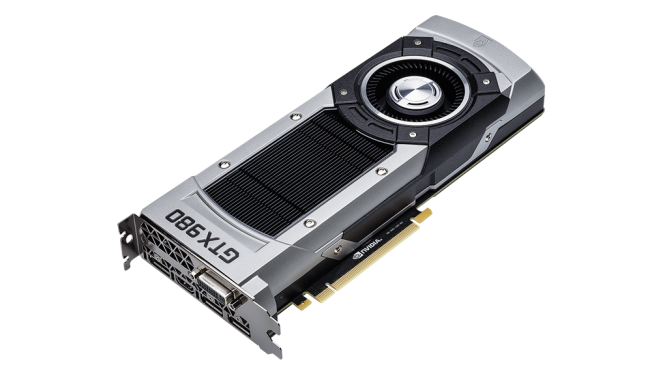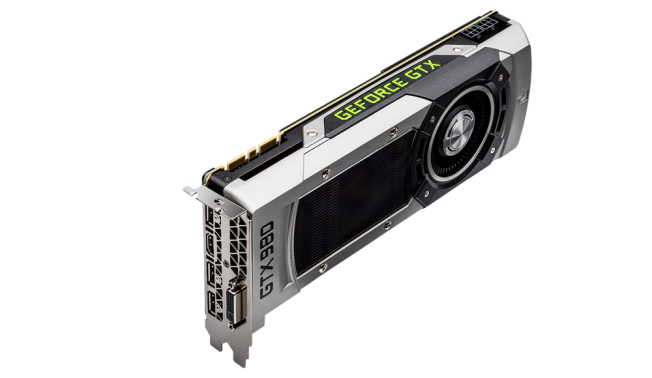 A small part of the backplate can be removed for better cooling when several GTX 980 are used in SLI: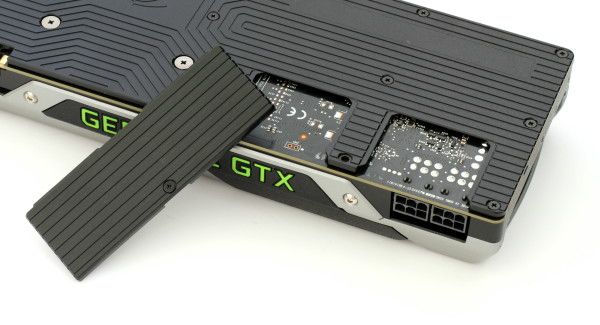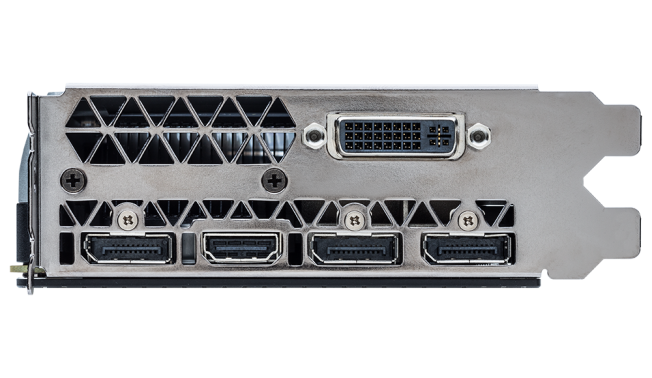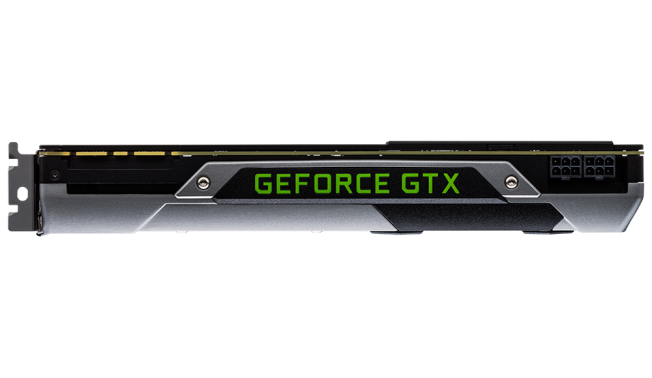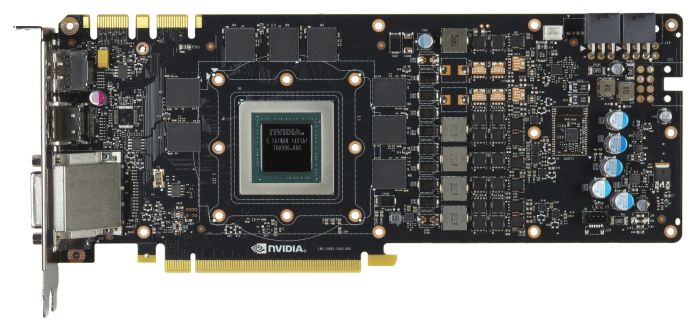 Scores
TessMark score: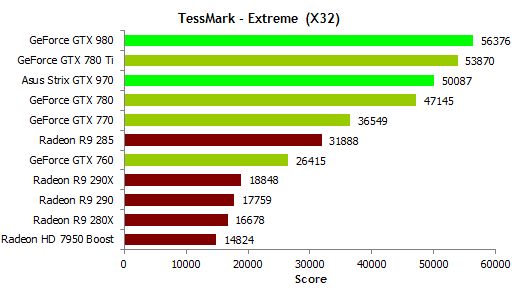 source
source
Video Reviews
Reviews
Articles
GeForce GTX 970 specs
GPU: GM204-200 (Second Generation Maxwell architecture), 1050MHz base clock, 1178MHz boost clock, 28nm, 5.2-billion transistor
CUDA Cores: 1664
SMM (Streaming Multiprocessor Maxwell): 13 (one SMM = 128 CUDA cores)
FP32: 3920 GFLOPS (see comp table HERE)
FP64: 1/32 FP32 (see comp table HERE)
ROPS: 64
TMUs: 104
Memory; 4GB GDDR5 256-bit @ 1750MHz real speed or 7000MHz effective speed
TDP: 145W
Power connectors: two 6-pin
Price: USD $330
3D APIs: OpenGL 4.5, Direct3D 12
GPU Computing: OpenCL 1.1, CUDA, PhysX
Output connectors: 3 x DisplayPort 1.2, 1 x HDMI, 1 x DVI
The ASUS Strix GTX 970 OC GPU-Z screenshot: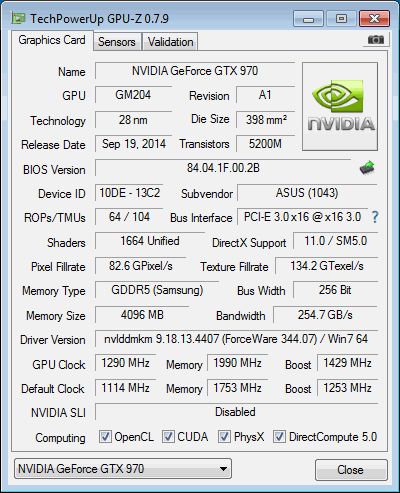 GeForce GTX 970 official homepage: GeForce GTX 970 @ NVIDIA