Article index:
8 – Battery Test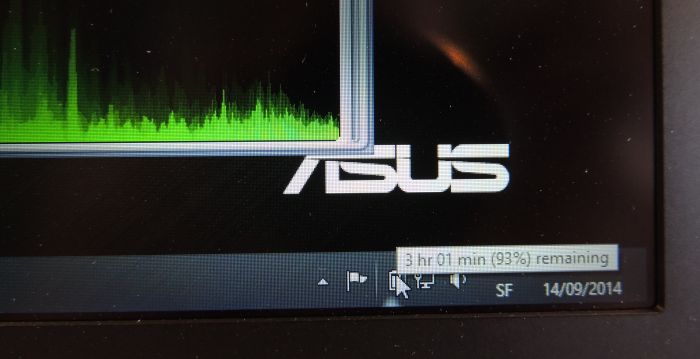 For this test, I coded a simple html page to simulate Net browsing. This web page displays some large images and youtube videos and is automatically refreshed every 10 seconds. I also launched GPU Shark to monitor the GTX 850M as well as XMPlay to listen to a web radio.
Test results:
– start: 97% @ 13h40
– end: 6% @ 16h10
In this gentle use, the lifetime of this 120W battery is around 2 hours and 30 minutes. At 6%, the system is automatically put in hibernation mode.
Battery charging time: it took around 2 hours and 15 minutes to charge up the battery from 6% to 97%.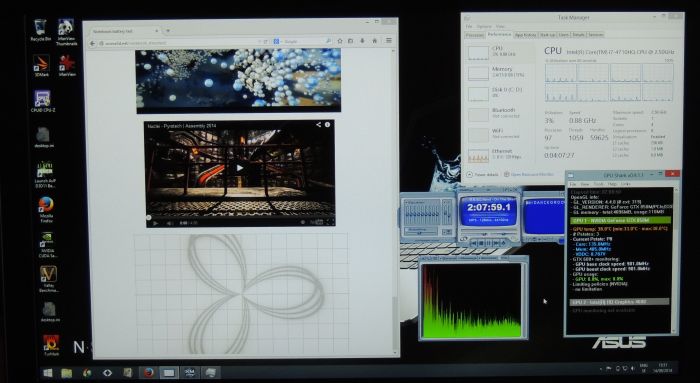 Article index: