Article index:
7 – Burn-in Test
A quick burn-in test with FurMark 1.14 and GPU Test 0.7.0.
7.1 – FurMark
With FurMark, the GTX 850M didn't exceed 81/82°C. At idle the cooling noise is very low, you barely hear the fan. Under heavy load, we clearly hear the fan and its very tolerable. We are very far from the BRIX cooling!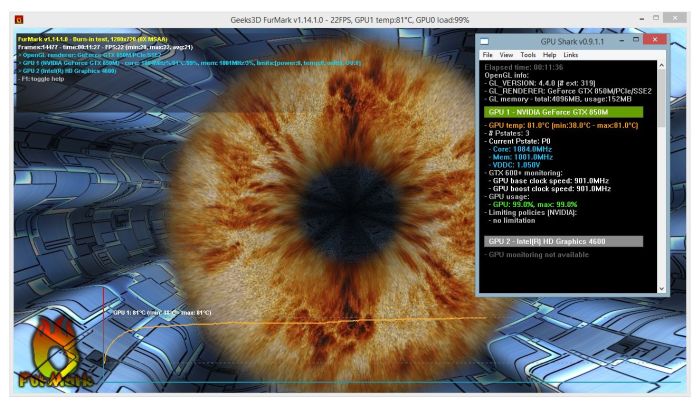 7.2 – TessMark
With this particular notebook, FurMark is not the best tool to overheat the GPU. I found that the TessMark test of GPU Test (I have to find a new name for this tool!) produces more heat. Stressed with TessMark (X16), the GPU temperature reached 88°C. The cooling noise was similar to the one in FurMark stress test.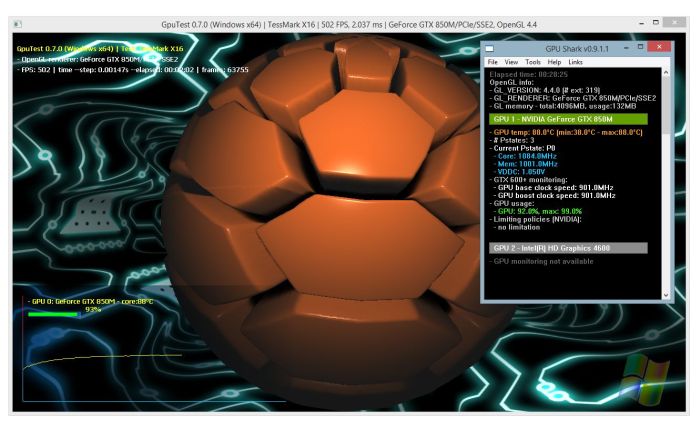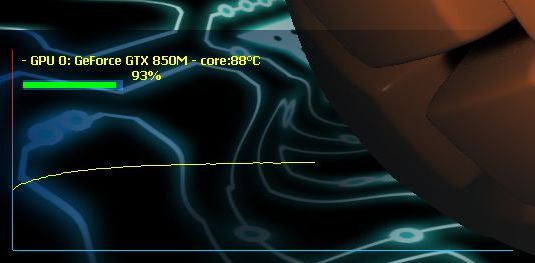 Article index: