Article index:
3 – First Boot
The notebook comes with a pre-installed version of Windows 8.1 PRO 64-bit. At the first startup, you have to finish the install and you end up to this screen: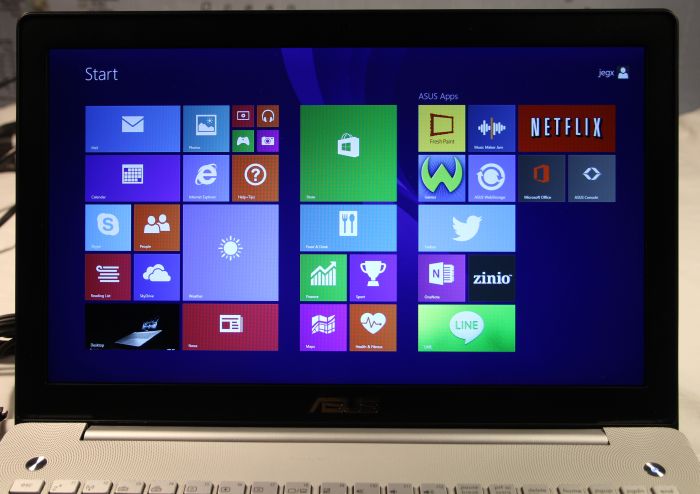 And I was positively surprised because the 1.5TB HDD was partitioned (OS + Data), which is a good thing: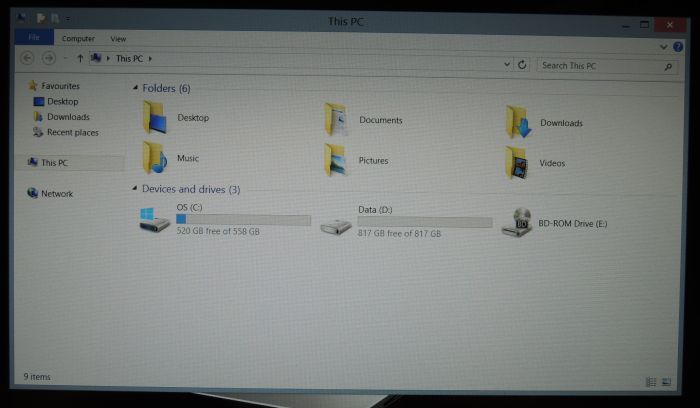 The graphics driver was also installed: R332.35 for the GeForce GTX 850M. This graphics driver supports OpenGL 4.4.
Article index: