Article index:
3 – Gallery: inside the BRIX
Removing four screws on the botton panel makes it possible to access to BRIX's internals: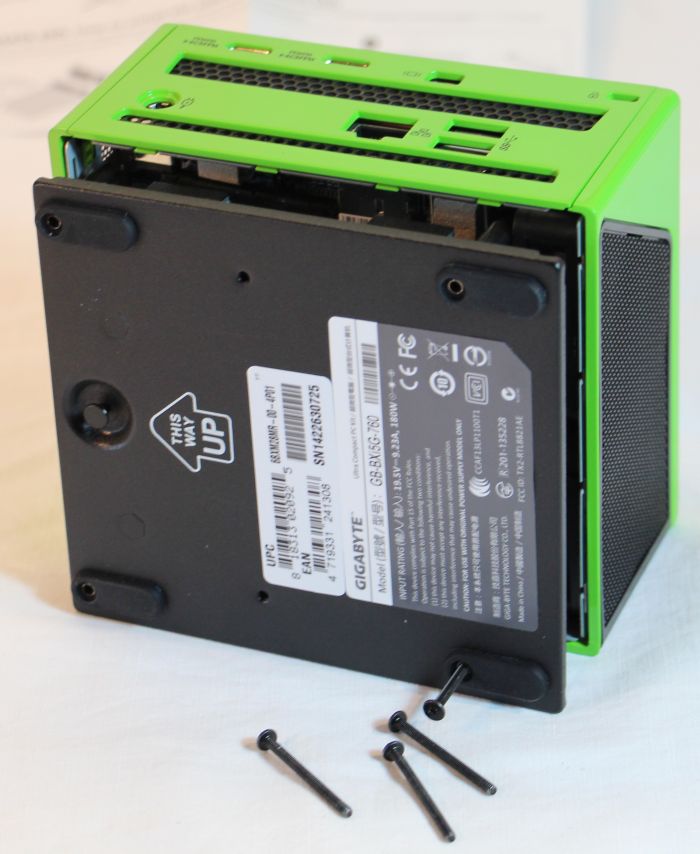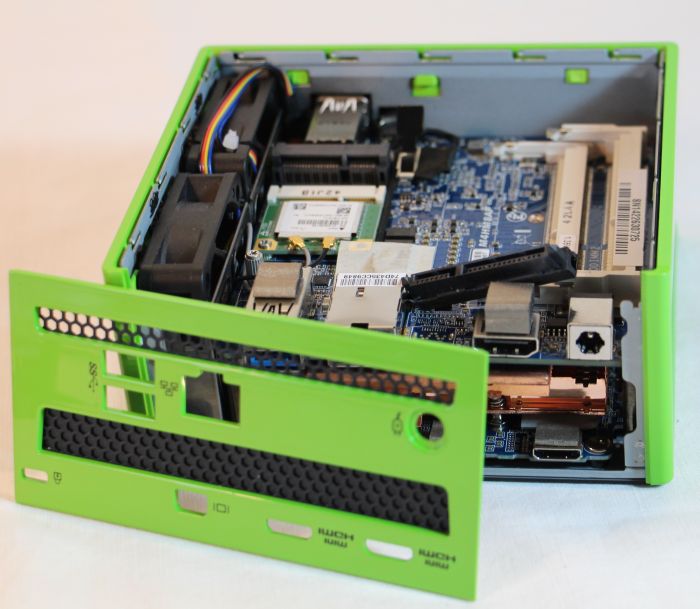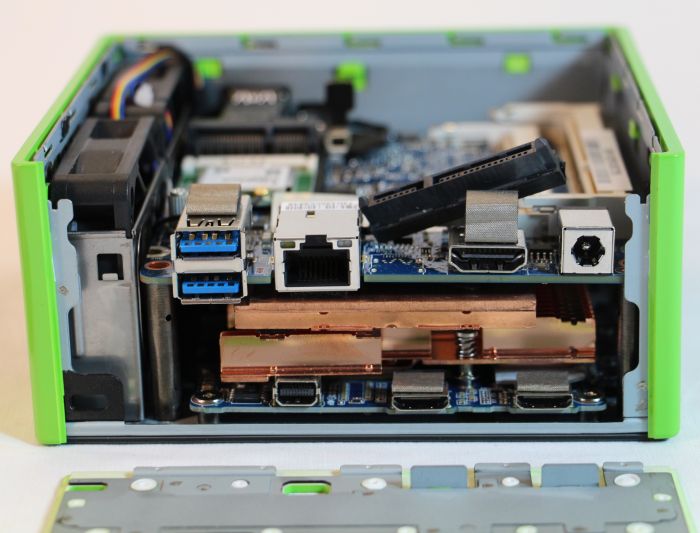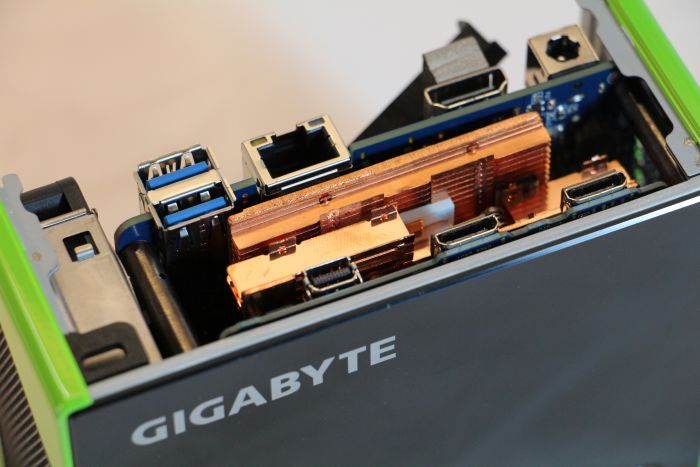 The BRIX accepts two kind of SSD: the regular 2.5-inch SSD and the mSATA SSD. The 2.5-inch SSD can be fixed on the bottom panel. I installed a Kingston HyperX 3K 120GB.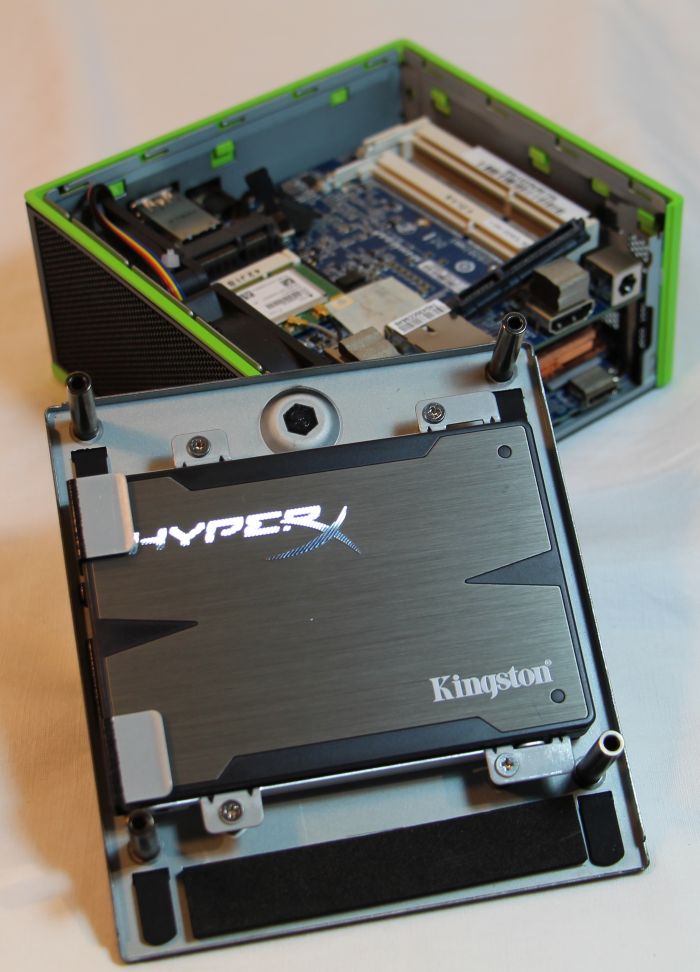 The mSATA SSD can be installed near the
wireless module
.
For the CPU memory, the BRIX requires DDR3 memory with low voltage: 1.35V. Two memory modules can be intalled. I intalled a 8GB 1600MHz Patriot module.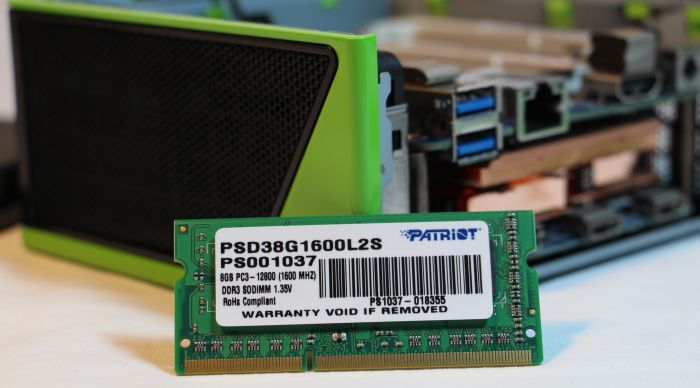 Article index: