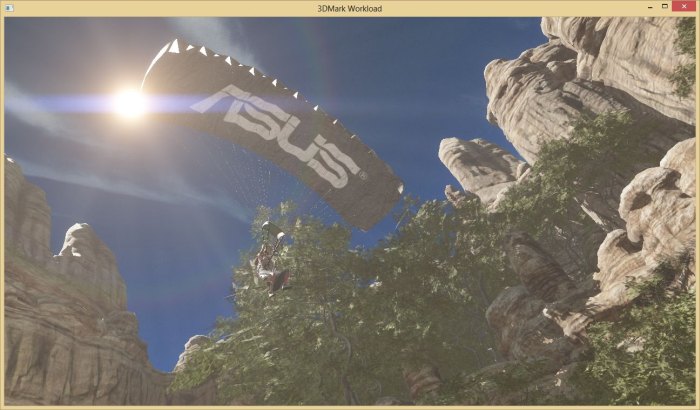 Futuremark has launched today, during the Computex 2014, the new version of 3DMark with the new Sky Diver benchmark.
Here are some download mirrors:
Here is my score with a GeForce GTX 780 + R335.23.

The latest NVIDIA drivers (like the R337.83) have an issue with Sky Diver. So it's recommanded to use R335.23:
"While testing the 3DMark Sky Diver benchmark, NVIDIA discovered an issue where some of their GPU configurations would render a black screen during benchmarking. NVIDIA has since solved the issue for these configurations and will be including the fix with their next driver installment coming early next week. In the meantime, if you experience this issue with your configuration, please use the 335.23 WHQL driver."
---
UPDATE (2014.06.16): NVIDIA R340.43 brings a patch for the issue with GeForce graphics cards.
Here is my score with a GeForce GTX 750 + R340.43: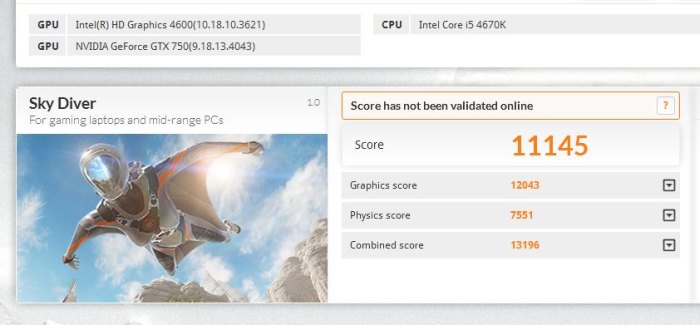 ---
Here is the full demo of Sky Diver:

Here is the the benchmark of Sky Diver: