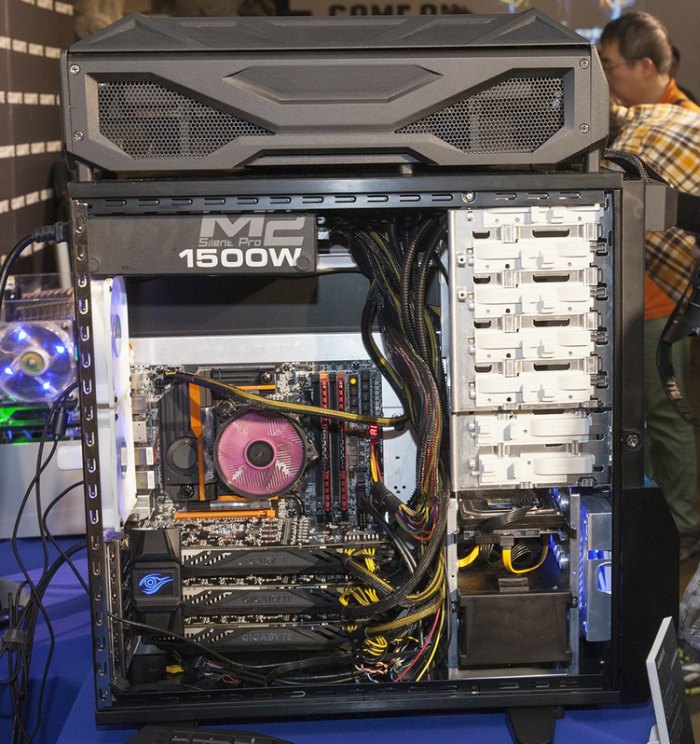 GIGABYTE has unveiled new versions of the WaterForce and WindForce graphics card coolers.
The WaterForce is an enormous liquid cooler designed to chill a 3-way SLI setup. The cooling core is so enormous that there's no enough room inside a case. The WaterForce finds its place on the top of the PC case (the WaterForce is cooling three GeForce GTX 780 Ti).
The 3-way SLI setup is stressed by one of the latest versions of FurMark as we can see it on the following image:

The WindForce (600W and 450W) is a big three-fan air-cooler: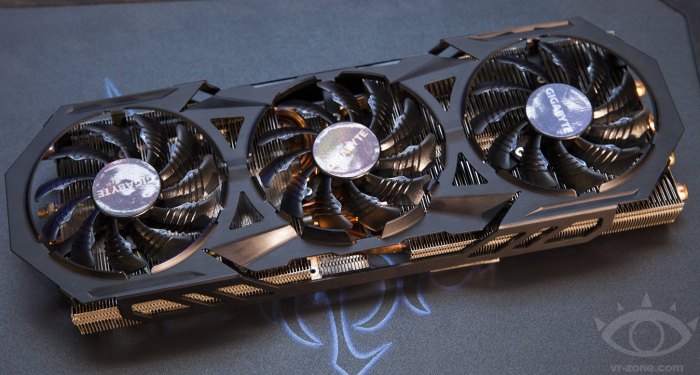 With the WindForce 600W, the GPU temperature of a GeForce GTX Titan Black does not exceed 70°C under FurMark while with the reference cooler, the GPU temp climbs over 80°C.