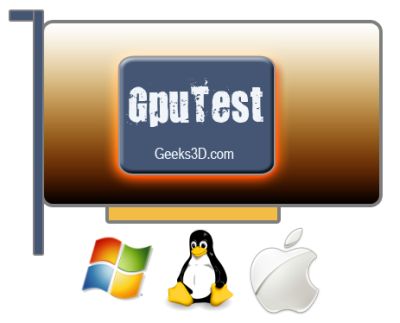 1 – GpuTest 0.6.0 Release Highlights
A new version of GpuTest is available. GpuTest 0.6.0 is essentially a maintenance release and brings the supports of OS X 10.9 (Mavericks), the latest iteration of Apple's operating system for desktops.

OS X 10.9 Mavericks with OpenGL 4 support
Minor changes have been added on the user graphical interface for Windows and OS X. And good news for Linux users: a user graphical interface is now available. Ok it's not a master piece but it works perfectly. I coded it in Python using Tkinter:


FurMark launched from the Tkinter GUI for Linux
To launch the interface, just double click on the gputest_gui.py (it has the executable permission). Otherwise open a terminal in GpuTest folder and type:

$ python gputest_gui.py

Depending on the state of your distro, maybe you will need to install the python-tk package:

$ sudo apt-get install python-tk

Do not hesitate to improve this interface and send me your work. I will add it in GpuTest (with your credits!).
In the Windows version, I added some information in the screen including GPU monitoring. You can enable the OSI (On Screen Info) in the GUI or via the command line:

$ GpuTest.exe /display_info

2 – GpuTest 0.6.0 Downloads
[download#362#image]

GpuTest 0.6.0 for Windows 64-bit (XP, Vista, 7 and 8)
[download#364#image]

GpuTest 0.6.0 for Linux 64-bit (Ubuntu-based, openSUSE)
A forum is available HERE for feedbacks or bug-reports.
Score comparative tables are available HERE.
3 – GpuTest 0.6.0 Changelog
added a Tkinter user graphical interface for Linux.
added Mac OS X 10.9 support.
added command line option to disable GPU monitoring on Windows: /no_gpu_monitoring
added GPU monitoring on Windows (enabled by default).
added command line option to enable the display of information in the 3D window: /display_info
added a hotkey (I) to enable / disable the display of information (Windows only).
added the display of information about the current test in the 3D window (disabled by default).
The display of information is not available in benchmark mode.
Updated with latest 3d framework.