Article index:
2 – G1.Sniper M5 Motherboard
Now let's see the motherboard: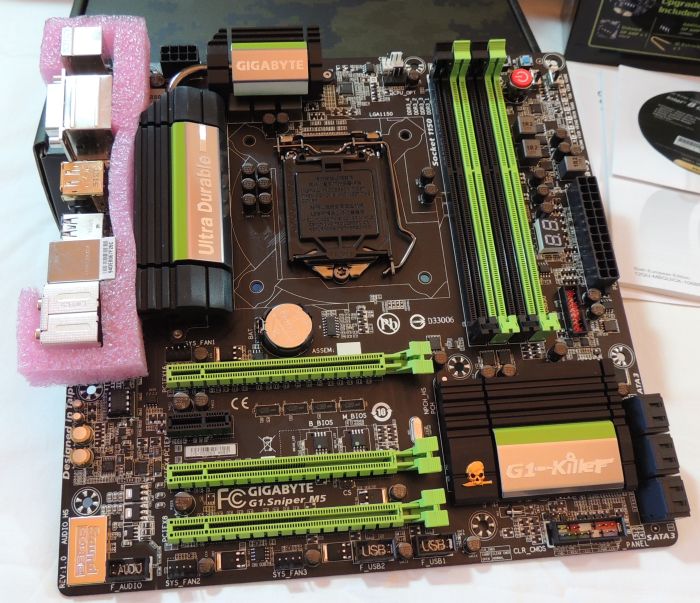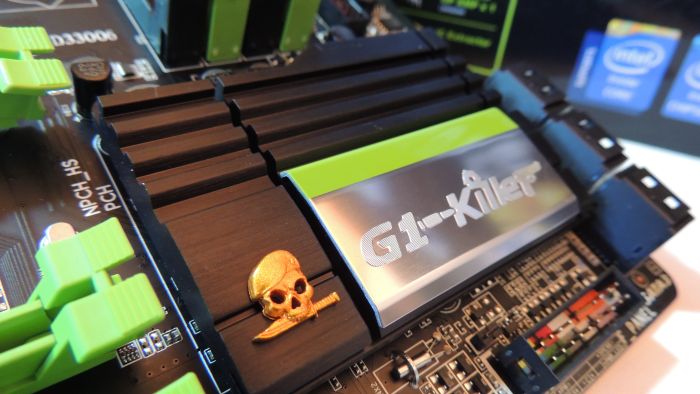 The front panel with reset, power switch…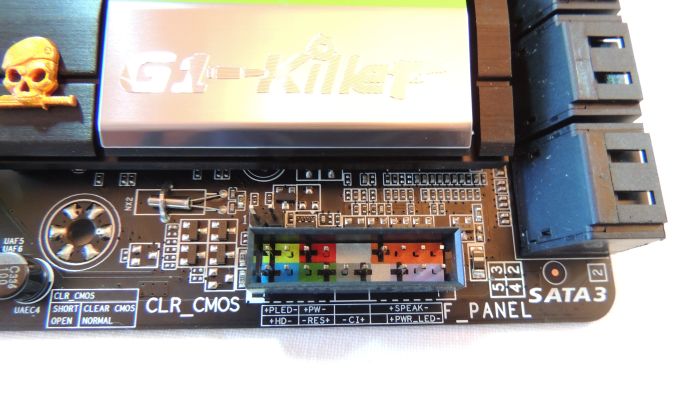 The three PCI Express slots (one PCI-E X16, one PCI-E X8 and one PCI-E X4). And the location of the sound OP-AMP: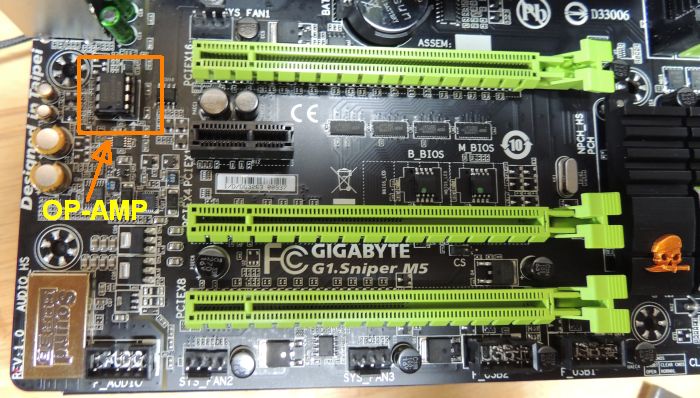 The Creative Sound Core 3D chip: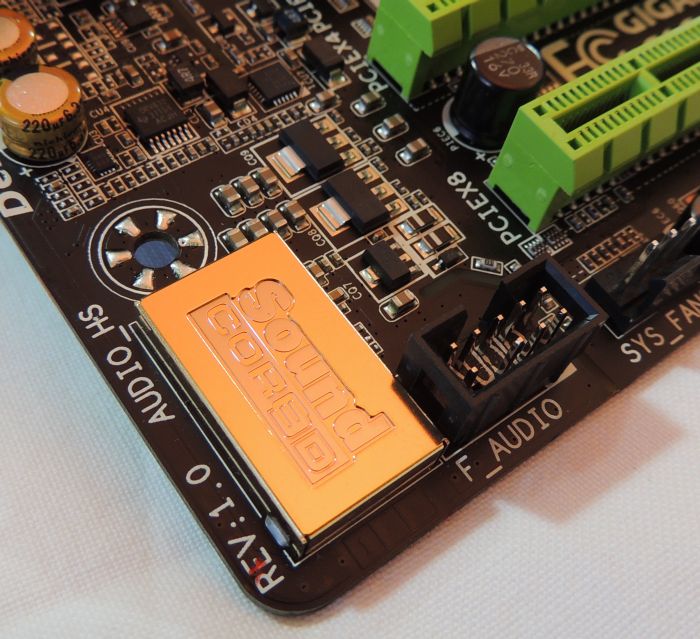 The input / output connectors: one DVI port, two USB 2.0 ports (black), four USB 3.0 ports (blue), two HDMI ports, one DisplayPort, one RJ45 connector and the audio connectors: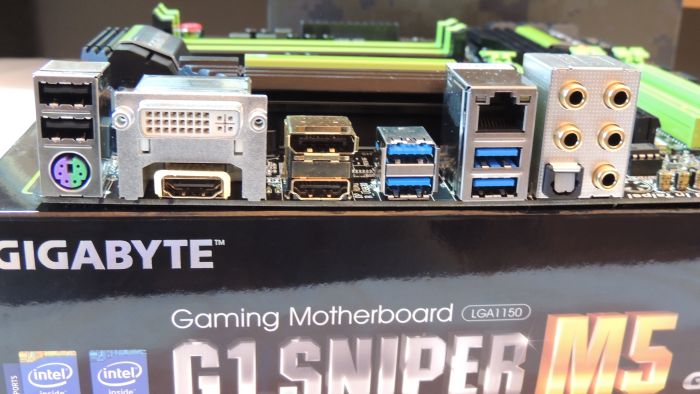 The onboard buttons: power switch (the big red one), reset button as well as various switches (bios, cmos). There are also the voltage check points (VCORE, etc.):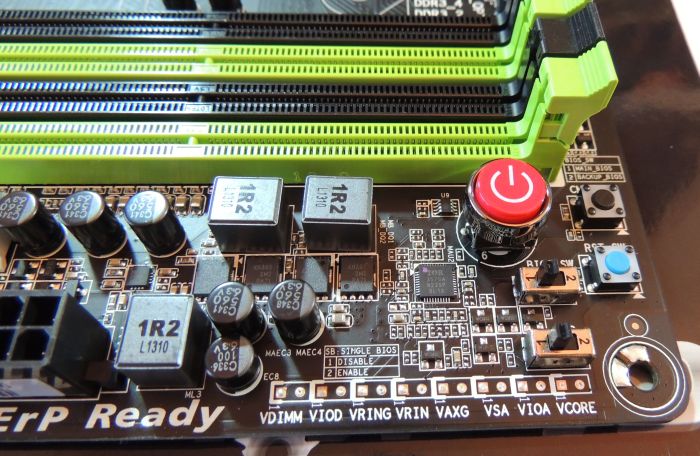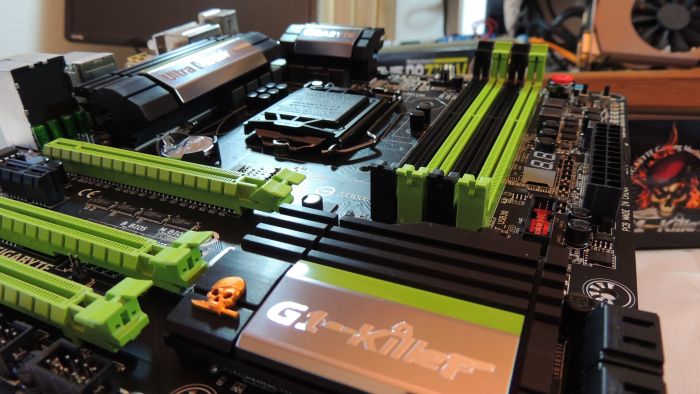 The final setup with an Intel Core i5 4670K cooled by an Arctic Cooling Freezer Xtreme Rev 2 and a banal gaming graphics card: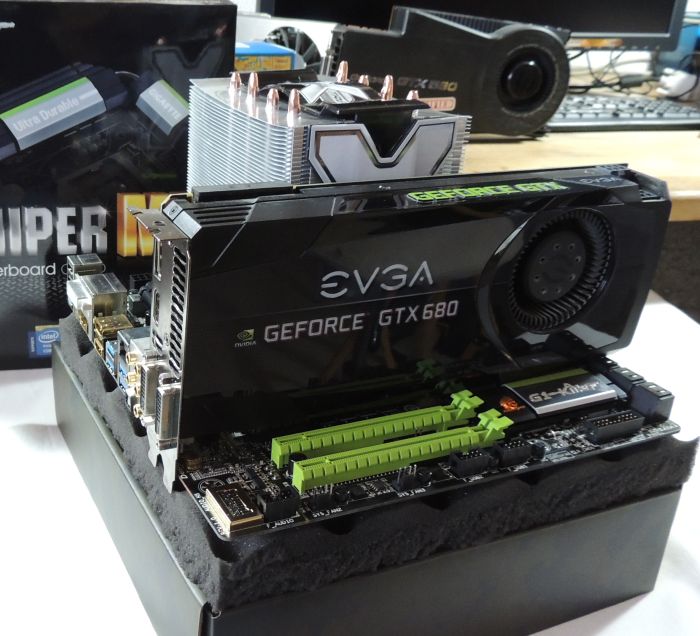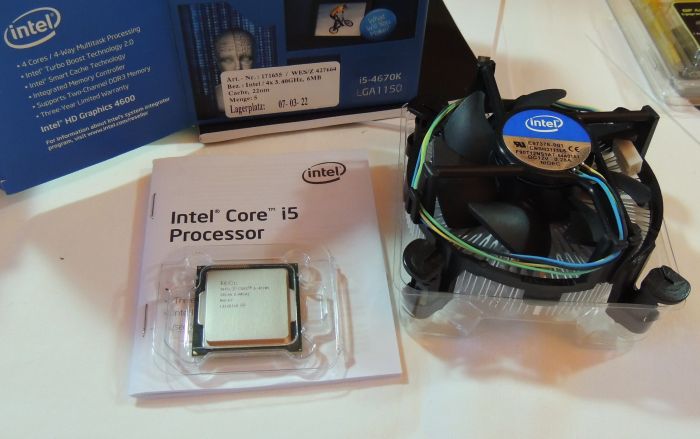 I replaced Intel's stock CPU cooler by Arctic Cooling's Freezer Xtrem. New Haswell processors have a LGA 1150 socket and this socket is compatible with previous 1156 (Ivy Bridge) that's why I could hide the CPU with a Freezer Xtreme Rev 2.

Some pictures of the G1.Sniper M5 under voltage with LEDs: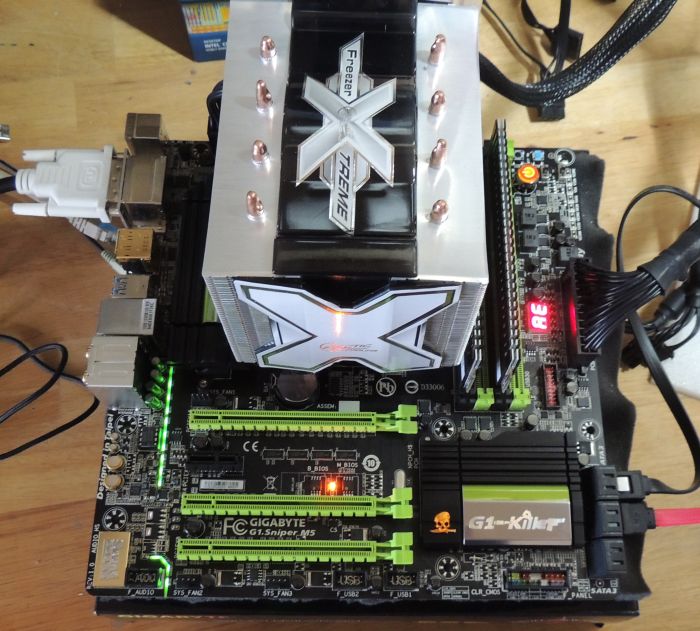 Some pictures of the G1.Sniper M5 BIOS: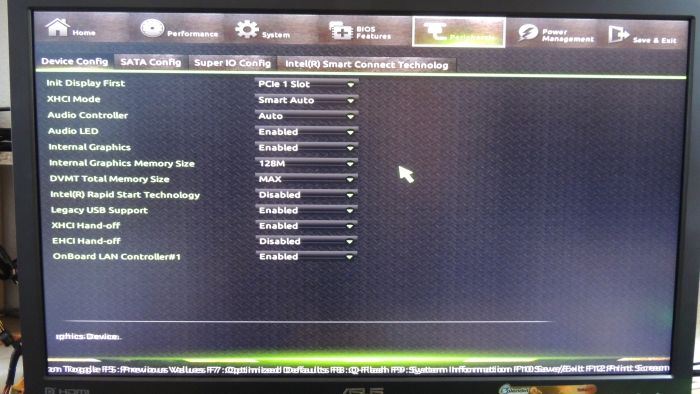 Article index: