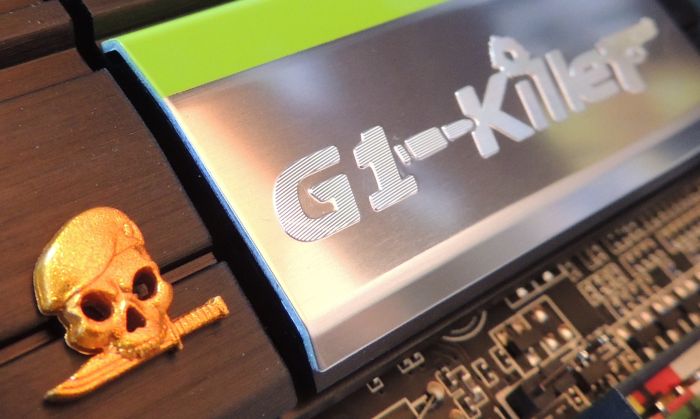 Article index:
1 – G1.Sniper M5 Bundle
With the release of Intel's new Haswell processors, it was time to update my Windows / Linux testbeds. What I needed is a motherboard that supports the latest Z87 chipset, that supports both SLI and CrossFire, that has a DVI/VGA output to use the HD Graphics 4600 integrated GPU of the Haswell processor, that has some onboard buttons to power on and reset the system and, why not, that comes with a cool design for a reasonable price… The brand new Gigabyte G1.Sniper M5 (micro-ATX format) offers all I need!
The box: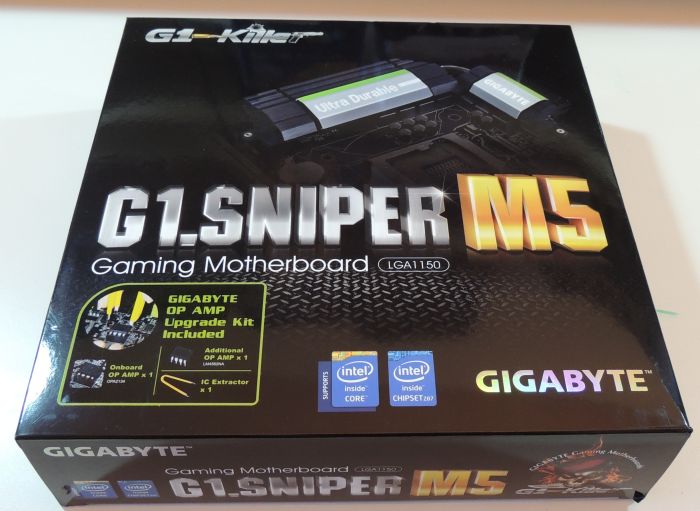 Inside the box:

The G1.Sniper bundle includes: a input/output plate, a 2-way SLI connector, four SATA 6 cables and an IC integrated circuit) extractor and one OP AMP or operational amplificator!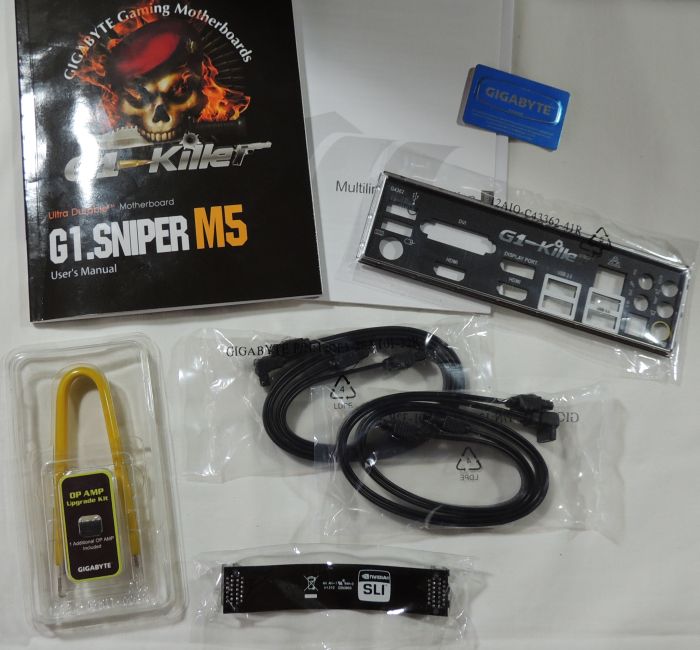 I must say that I was a bit surprised by that IC extractor and that OP AMP in the bundle.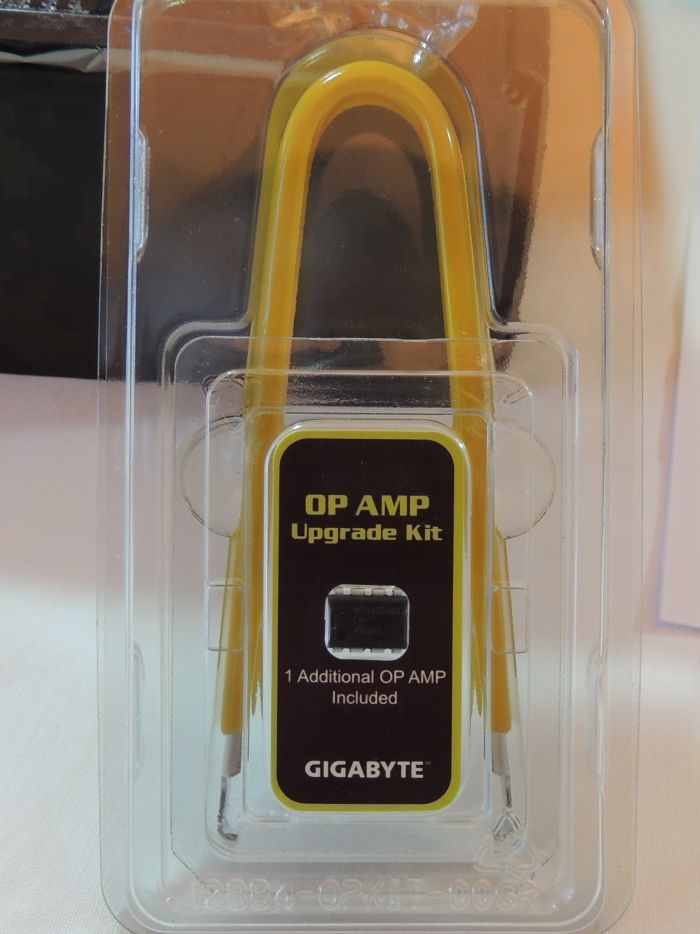 What can an user do with an OP AMP? On G1.Sniper M5 hompage, we can read this:
GIGABYTE G1-Killer motherboards are the world's first to feature an onboard OP-AMP socket, allowing enthusiasts to swap out the motherboard's onboard operational amplifier (OP-AMP) and explore personal audio preferences using a range of nuanced OP-AMPs available on the market. GIGABYTE G1-Killer motherboards include an amplifier upgrade kit that includes a pair of specialized Operational Amplifiers and an IC Extractor for easy installation. Additional amplifiers can be purchased separately to further expand audio capabilities.
Okaaayyy! For a better gaming and sound experience… I will try to test the swap and to see or rather listen to the difference. The G1.Sniper M5 bundle includes two OP-AMP: one on the motherboard and the second with the IC extractor.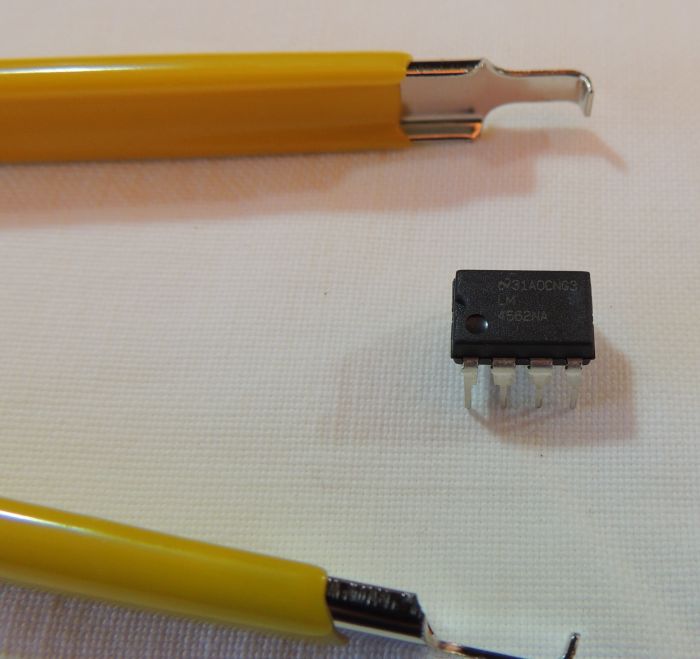 Article index: