Intel has released a new version of its
Graphics Performance Analyzers
(GPA) suite for game developers. Intel GPA is a suite of graphics analysis and optimization tools to help game developers make games and other graphics-intensive applications run even faster.
Intel GPA includes the following tools:
Intel GPA System Analyser: reat time tool that display CPU and GPU performance directly in the application (via HUDs).
Intel GPA Frame Analyzer: single frame analysis and optimization tool that provides deep frame performance analysis down to the draw call level.
Intel GPA Platform Analyzer: lets you visualize where your application is spending time across the CPU and GPU.
Intel GPA supports Direct3D 9/10/11 and OpenGL-ES. OpenGL for desktop is not supported 🙁 NVIDIA Platform Analyzer can help you with OpenGL…
More information about the new version is available HERE. Intel Graphics Performance Analyzers homepage can be found HERE.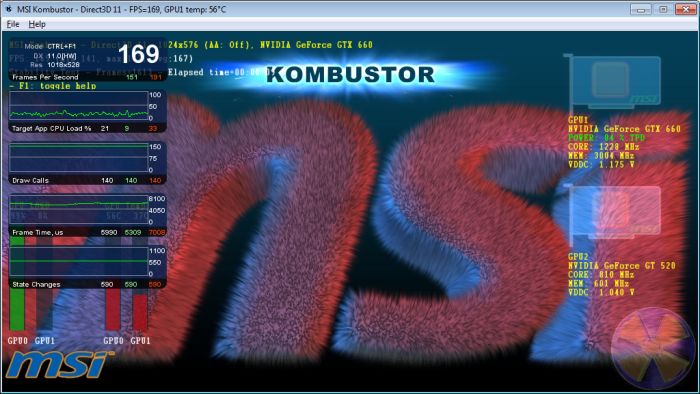 Quick test with MSI Kombustor (D3D11 test)
via