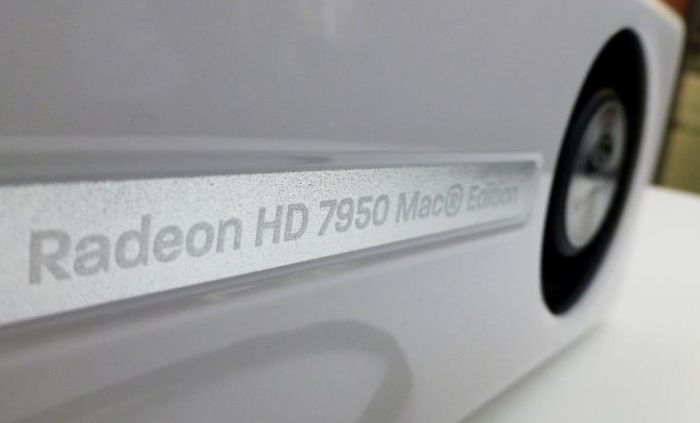 Sapphire has unveiled at Cebit 2013, a Radeon HD 7950 for Mac Pro systems in order to replace the old good HD 5870 and HD 5770. The card comes with an Apple design and has the same features than the PC version:
core clock at 800MHz with 1792 stream processors, 3072MB of GDDR5 graphics memory at 5000MHz effective (or 1250MHz real speed). The PCB require two 6-pin power connectors and each power connector adapter costs $25 😀
The card is priced at around USD $450 (or $500 with power connectors adapters) and should be supported by OSX 10.8.3.