Zotac has released a new version of
FireStorm
, its overclocking utility for graphics cards. This new version of FireStorm comes with a new user-friendly interface as well as some new overclocking and monitoring features. FireStorm is not limited to Zotac cards, I tested it with my
MSI GTX 660 Hawk
without notable problem: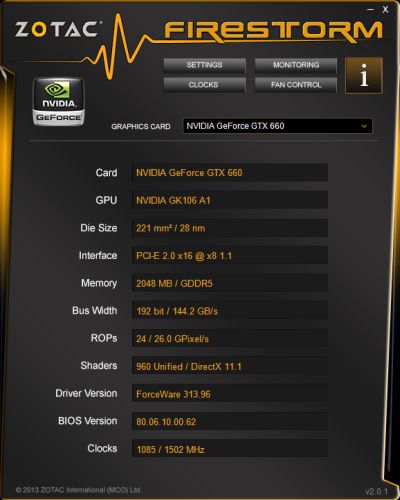 I must say that I'm not a big fan of all those skins that generates enormous user interfaces. Just look at the difference between GPU-Z and FireStorm: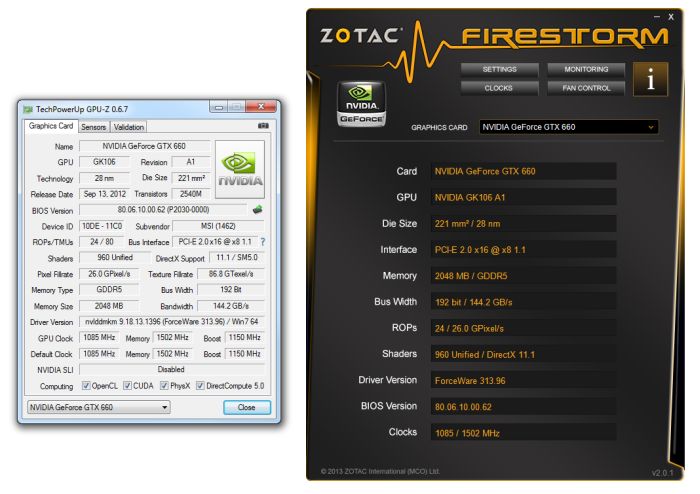 More information about FireStorm 2.01: ZOTAC Releases New FireStorm Overclocking Utility.

Download: FireStorm videocard overclocking utility.
ZOTAC FireStorm from ZOTAC on Vimeo.