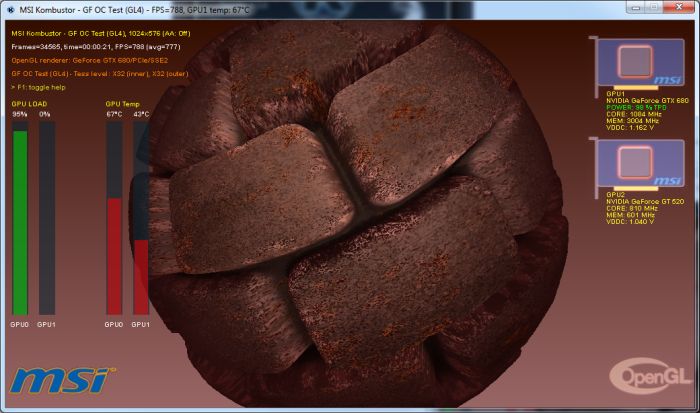 MSI Kombustor, GF OC Test
MSI Kombustor
has been updated to version 2.5.0. This new release includes a new 3D test, updates Kombustor loader for Windows 8 (KLoaderWin32.exe) and takes account the offsets for core and memory clock speeds on GeForce GTX 600 series. The latest version of
GPU Shark
has been embedded too.
The new 3D test, called GF OC Test is a simple OpenGL 4 tessellation test for quickly checking the OC settings of a GeForce GTX 600 card. Indeed, if the GPU core clock is too high, this new test fails immediately (and you have to kill it with the task manager). TessMark or Ungine Heaven behave the same way.



You can download MSI Kombustor 2.5.0 here (left-click to grab the file):
[download#310#image]

You can post your feedbacks or bug reports in the following places: Afterburner forum or in the comments section of this article.

MSI Kombustor main interface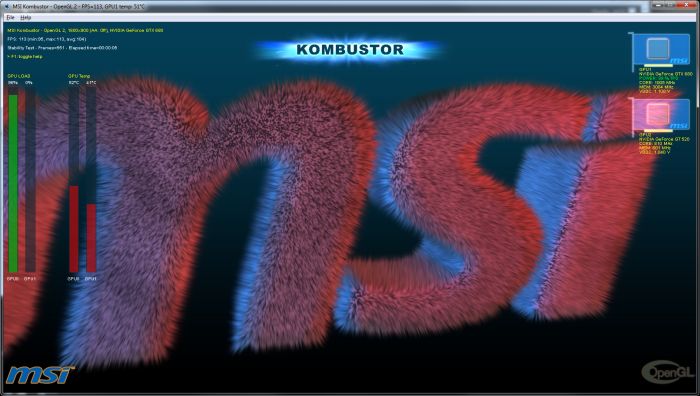 MSI Kombustor, burn-in test

MSI Kombustor, PhysX + tessellation + geometry instancing test