Review index:
7 – GTX 660 HAWK Overclocking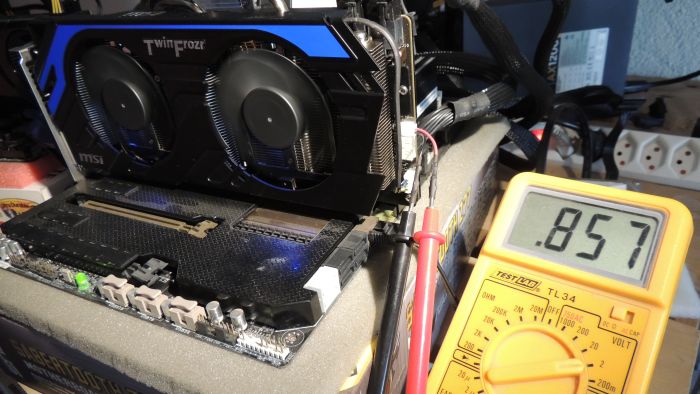 With a factory overclocking of more than 100MHz, that will be hard to push the GK106 GPU further. I managed to add a small +40Mhz and +50mV to the GPU with the power target set to 114% TDP (do not forget to set it!). With this settings the GPU overclocking is stable under FurMark 1.10.2, TessMark 0.3.0, Unigine Heaven 2.1 and 3DMark11. I also tried to overclock the memory but I didn't manage to overclock both memory and GPU (not even 20MHz to the memory… I'll try again later). Alone, I overclocked the memory with an extra +500MHz double rate or +250MHz real speed to get 1752MHz real speed. With this extra memory ocing, the 3DMark11 P score increased by 80 points: from P7172 (+0MHz) to P7252 (+500MHz).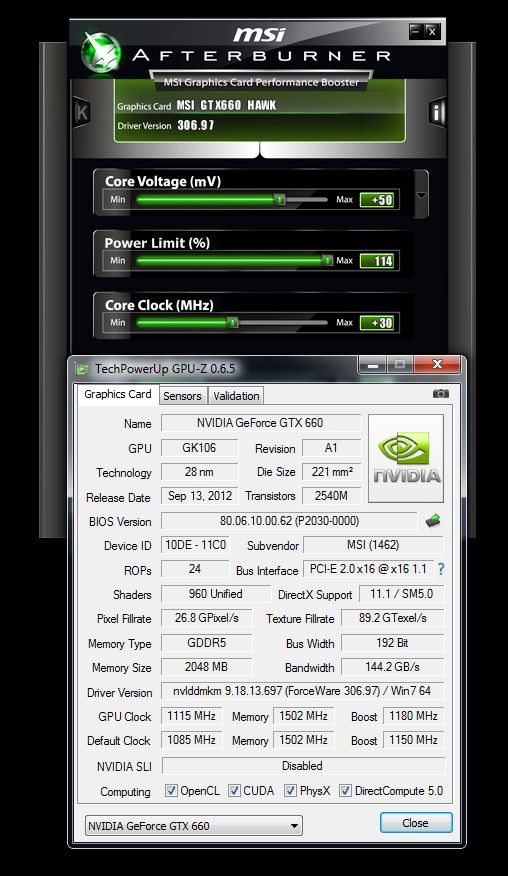 And since we are in overclocking part, let's see the advantage of the voltage check points. I connected a multimeter on the GPU voltage check point. At idle, the multimeter displayed 0.857V while GPU Shark, GPU-Z and MSI Afterburner displayed 0.850V.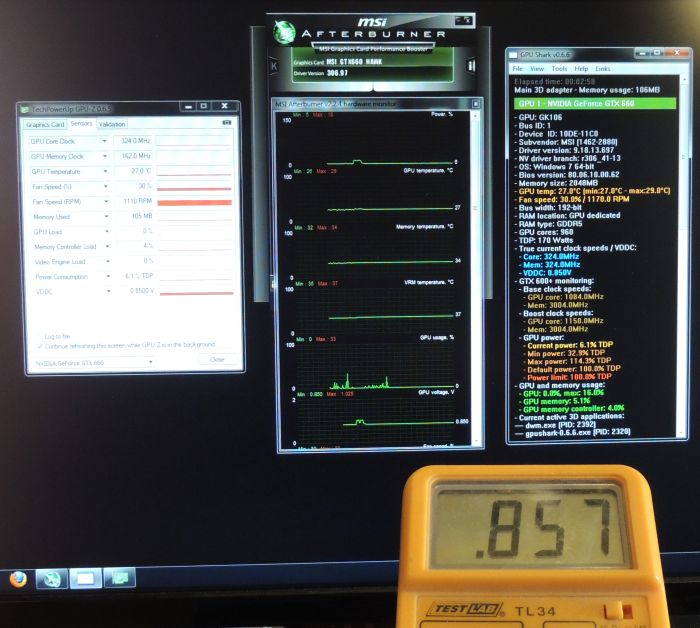 Under load it was another story. The multimeter displayed 1.xxxV while GPU Shark, GPU-Z and MSI Afterburner displayed 1.175V.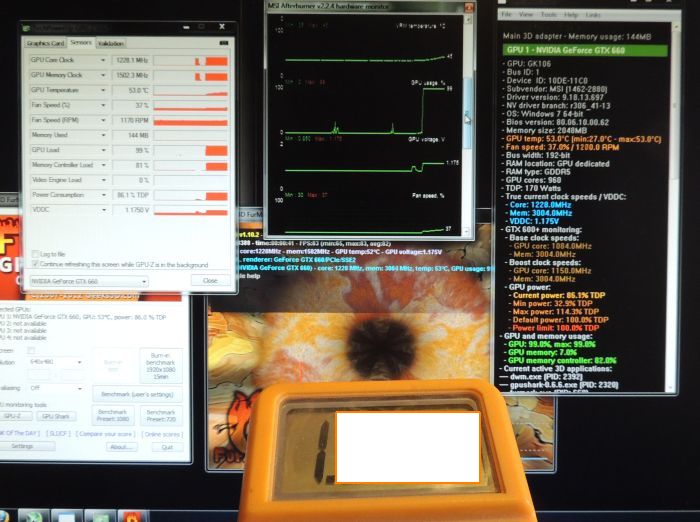 Review index: