Review index:
2 – GTX 660 HAWK Gallery
The GTX 660 HAWK is a nice card and the Twin Frozr IV VGA cooler brings a sexy touch: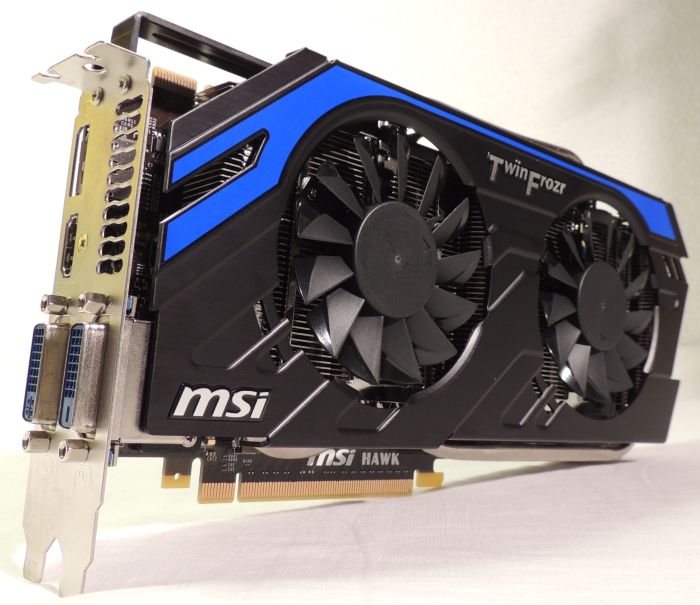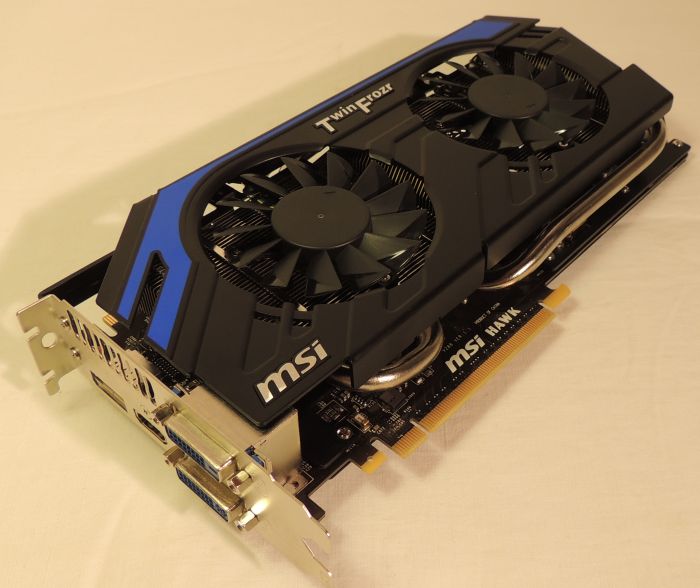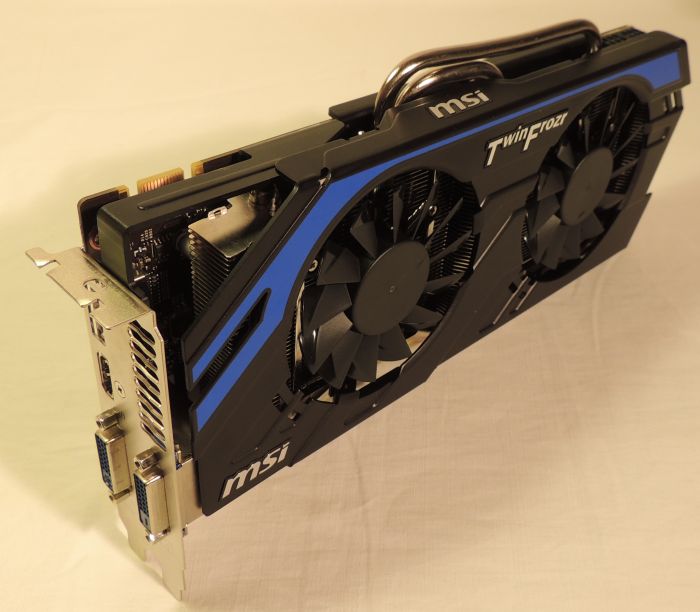 A backplane is provided to protect the rear side of the PCB: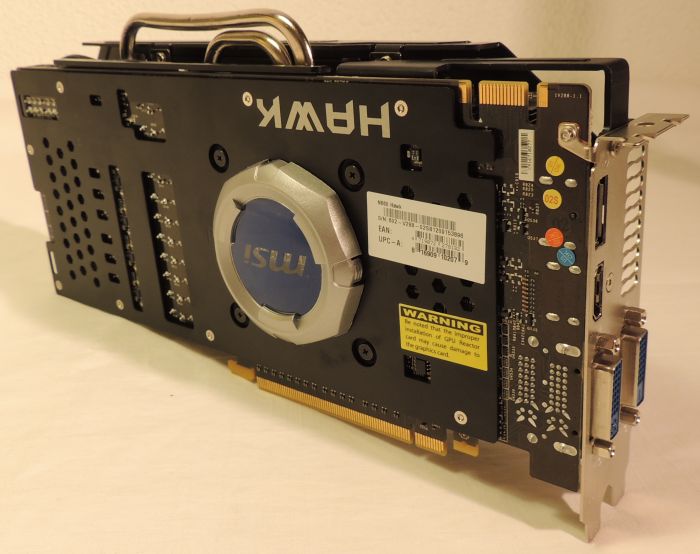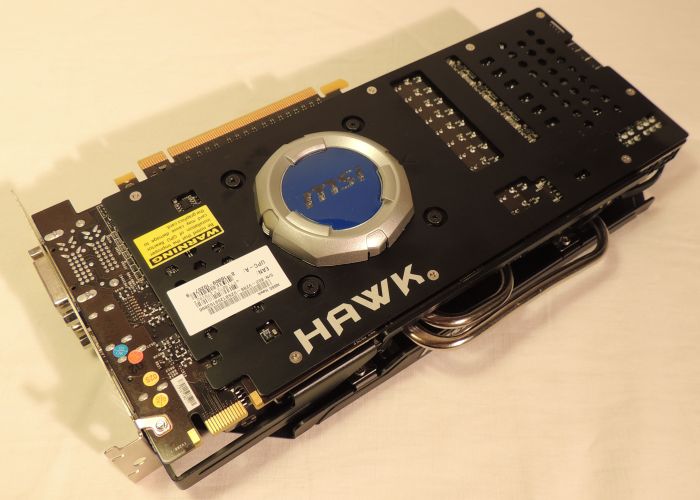 The HAWK is equipped with the GPU Reactor. The GPU Reactor is an additional power module to improve the stability of the GPU under high stress and overclocking / overvoltage.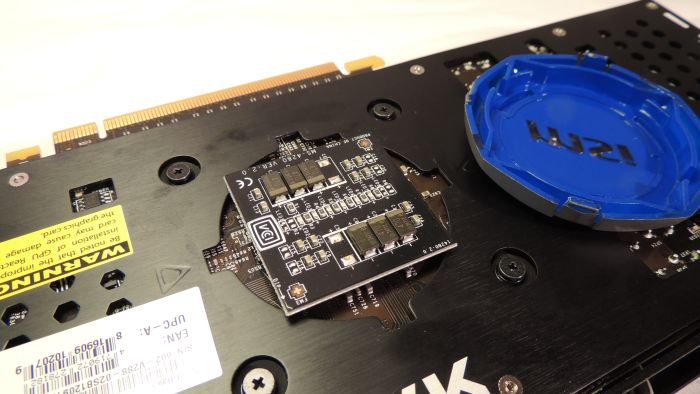 When the card is working, the GPU Reactor provides a bluish light:

The board comes with two 6-pin power connectors while only one is available on a regular GTX 660. The card is ready for all you OC torture sessions!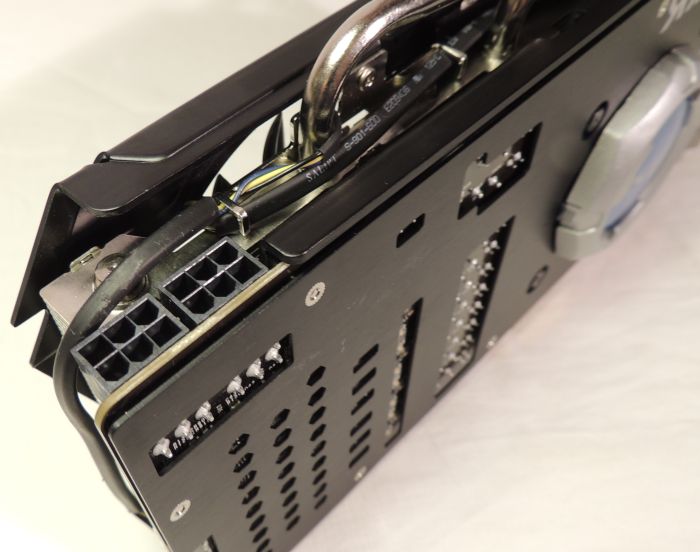 The golden SSC (Solid State Choke): these components are inductors, one of the fundamental parts of any VRM.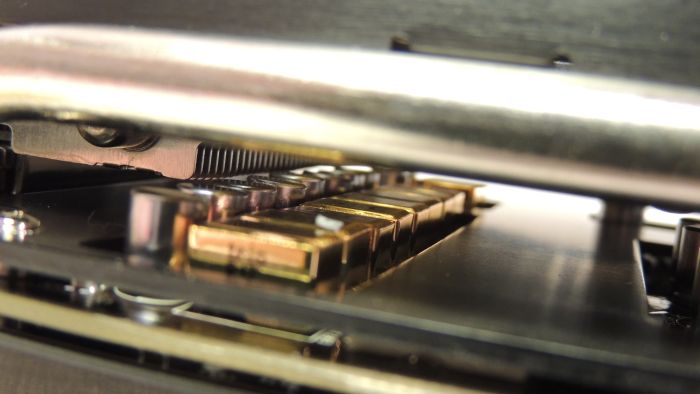 The HAWK supports 2-way SLI: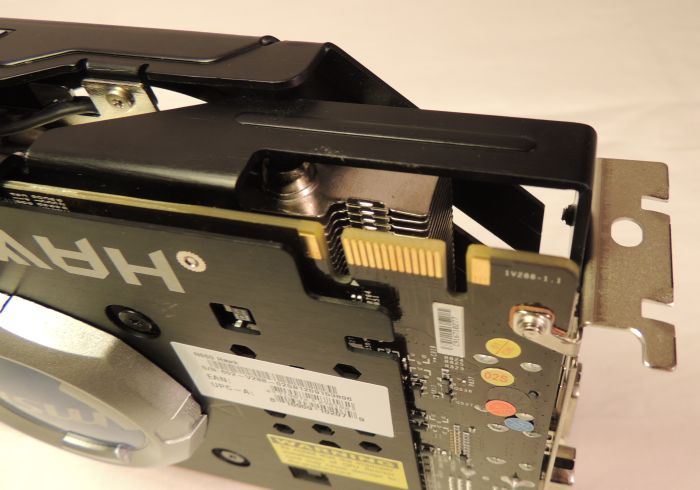 Serious overclocking requires the exact reading of the board voltages. That's why MSI has added three voltage check points for the GPU, the memory and the PLL. Three connectors for voltmeters are part of the bundle: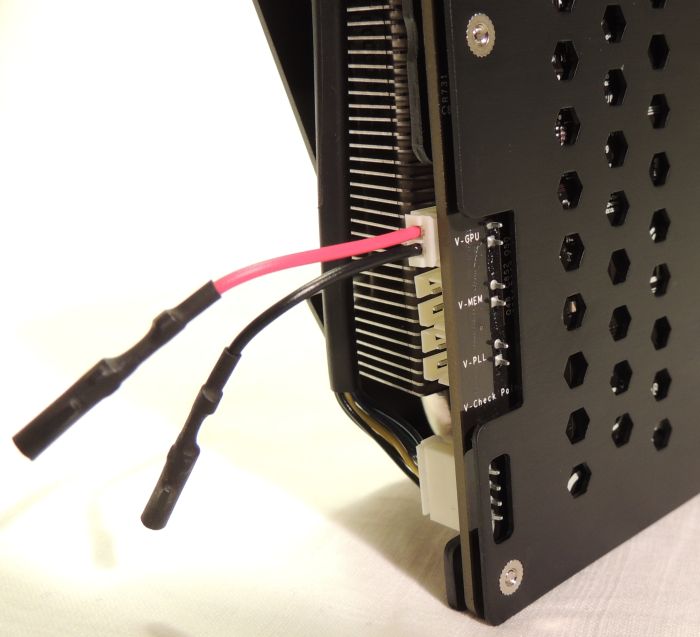 The bundle includes a CDROM with tools (Afterburner, Kombustor) and drivers, two power connectors (molex to 6-pin PCI-E), three voltage check points connectors, a DVI/sub-d adapter and a certificate of quality and stability: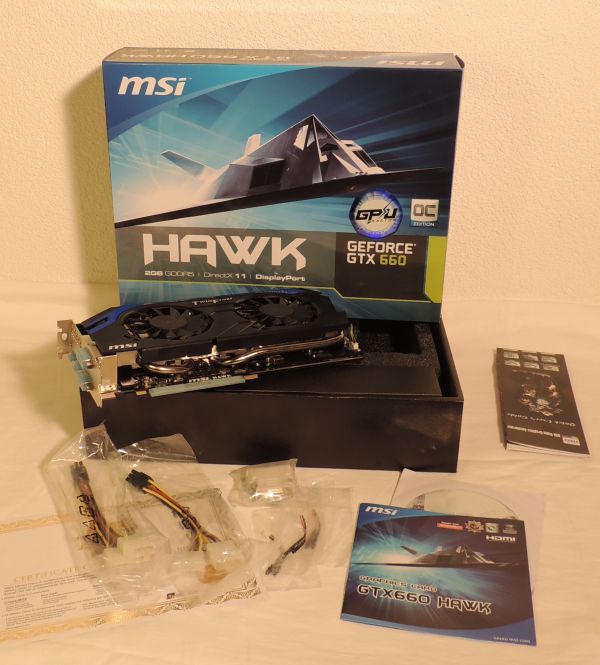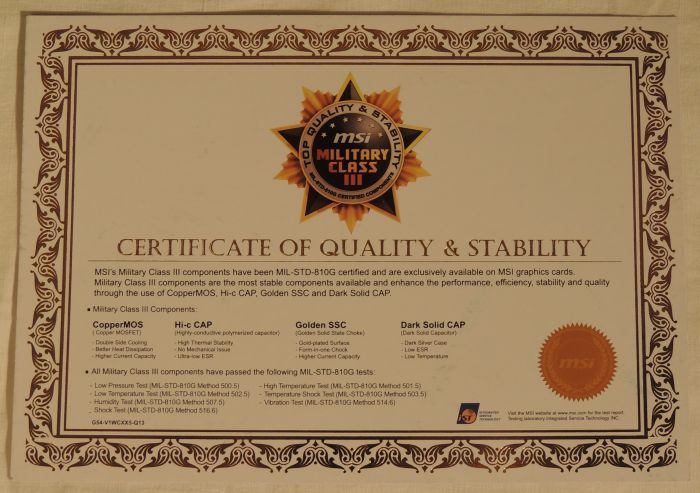 Review index: