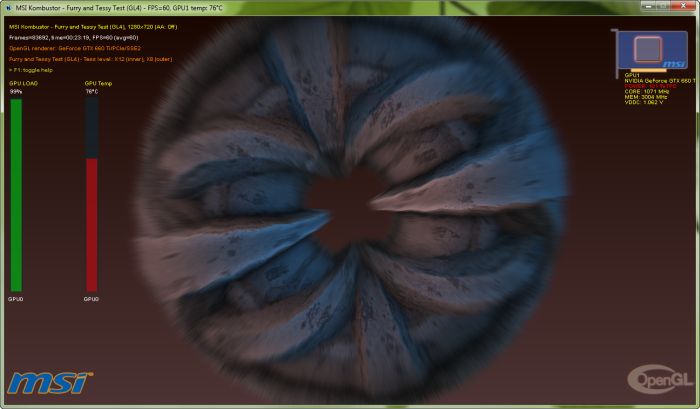 MSI Kombustor 2.4.0 new stress test
MSI Kombustor
has been updated to version 2.4.0. This new version includes the support of the freshly
launched
GeForce GTX 660 Ti
as well as a new stress test. This new test, that mixes the
fur rendering + tessellation
, produces more GPU load than the regular fur rendering stress test, especially on GeForce cards. On Radeon cards, the test produces the same kind of load than the furry test.



You can download MSI Kombustor 2.4.0 here (left-click to grab the file):
[download#297#image]

You can post your feedbacks or bug reports in the following places: Afterburner forum or in the comments section of this article.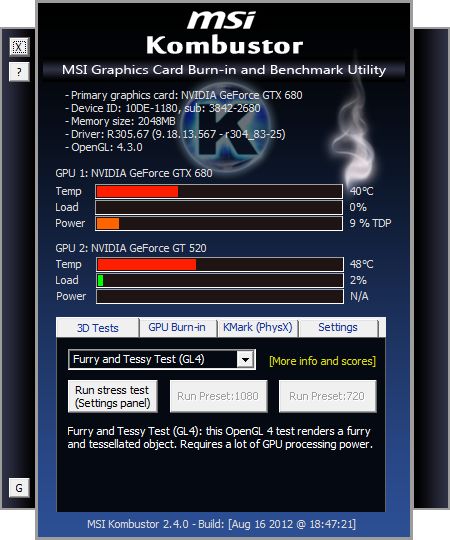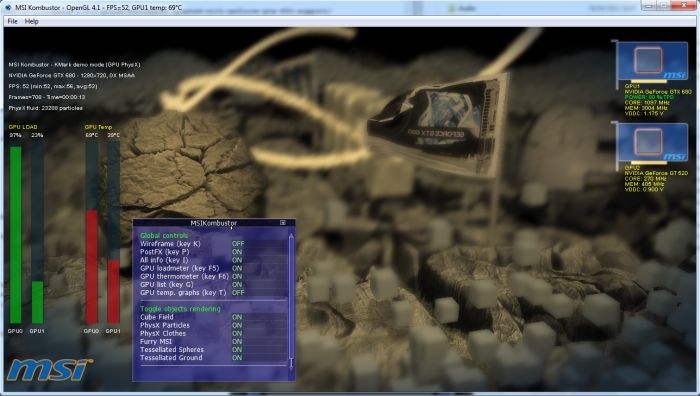 MSI Kombustor 2.4.0 changelog:
New: added new OpenGL 4 test (fur rendering + tessellation) in the 3D Tests panel.
New: added support of GeForce GTX 660 Ti.
Update: GPU Shark 0.6.4
Update: compiled with ZoomGPU 1.8.5.