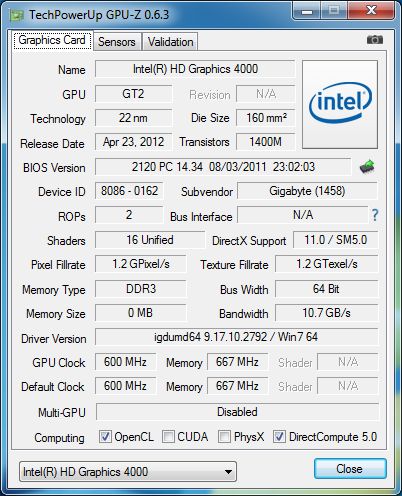 The new version of GPU-Z is available with an improved support of Intel HD Graphics GPUs. Now GPU-Z can read the power consumption of Intel GPUs (Sandy and Ivy Bridge processors). The following screenshot shows this new sensor: GPU Power: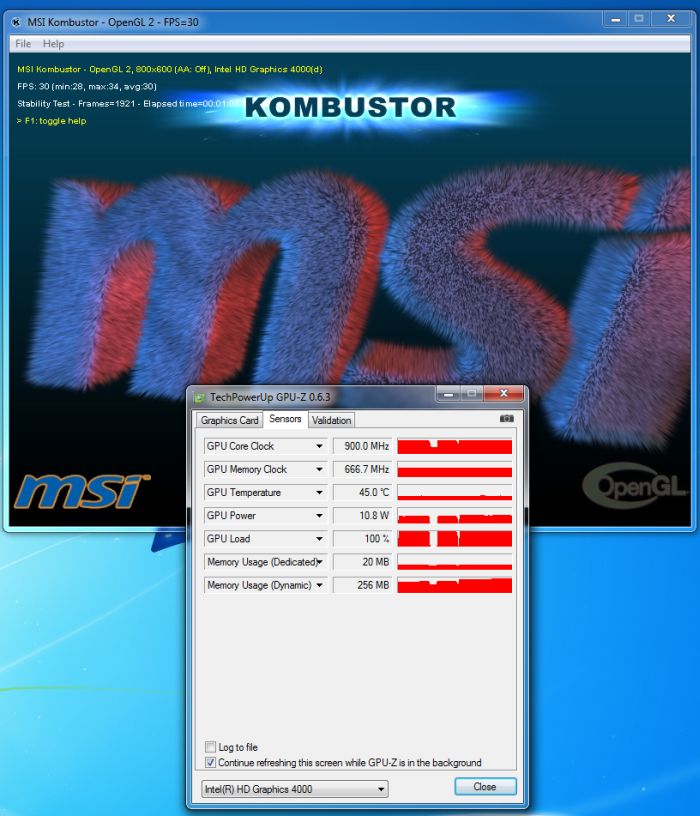 Other features of version 0.6.3 are the support of upcoming
GeForce GTX 660
, new AMD Radeon GPUs, as well as several bugfixes (OpenCL, Win8, etc.).



You can download GPU-Z 0.6.3 here (left-click to grab the file):
[download#293#image]

GPU-Z 0.6.3 Changelog:
Added support for NVIDIA GT 620, GT 630, GT 640, GTX 660, Tesla M2090, Quadro 1100M, Quadro 5000M, NVS 5400M, G610M, GT 620M, GT 630M, GT640M LE, GT 660M
Added support for AMD Trinity, HD 7570, HD 7670, HD 6610M, HD 7550M, HD 7850M, HD 7520G, HD 7640G
Added warning when OpenCL detection crashed (usually caused by buggy Intel Ivy Bridge GPU drivers)
Fixed OpenCL detection for Intel, AMD Cape Verde
Improved NVIDIA Kepler boost clock detection
Shader clock readout will now be "N/A" when not available
Bus interface for Fusion and Intel SB/IB will now be "N/A"
Fixed crash on ATI related to BIOS reading
Added GPU Power consumption monitoring for Sandy Bridge & Ivy Bridge
Added voltage monitoring for HD 7700 Series
Fixed crashes on Windows 8
Installer will not be launched when GPU-Z is started using -dump
Added Icon and Publisher name to Installer
Sensor log checkbox will uncheck properly