Intel Ivy Bridge HD 4000 GPU test – Index
1 – Ivy Bridge Overview
Intel has officially launched Ivy Bridge, its new family of processors that combine a CPU and a GPU on the same die. Ivy Bridge is a tick, an improvment of the Sandy Bridge processor (which is a tock in Intel's terminology).

The Ivy Bridge processor (LGA 1155 socket) is based on the new 22nm technology (Sandy Bridge: 32nm), incorporating Intel's new tri-gate (or 3D) transistor technology and packs a 4-core CPU and a 16-EU (or 16 shader cores) GPU:

Ivy Bridge GPU is codenamed HD 4000. This GPU has 16 EUs (Execution Unit with 8threads/EU), 2 texture units and big new thing, it's a DX11 GPU. Yes that means you can do hardware tessellation with a HD 4000. Currently, Intel provides a Direct3D 11 driver only so currently, we have to forget OpenGL tessellation. But it's only a matter of time and I'm sure (I hope…) Intel will release shortly an OpenGL 4.x capable driver.

Here are some details about the Ivy Bridge processor I used for this article: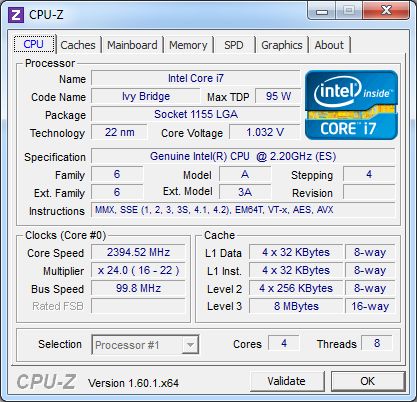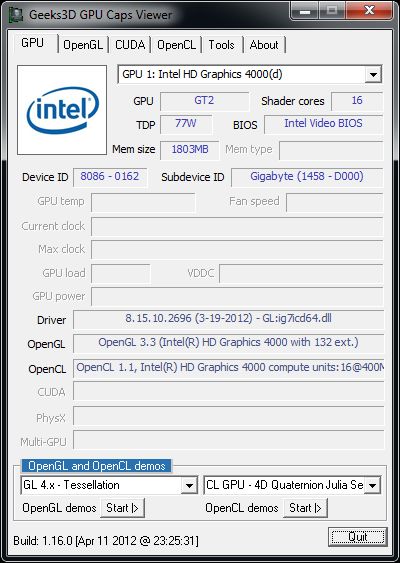 Intel Ivy Bridge HD 4000 GPU test – Index