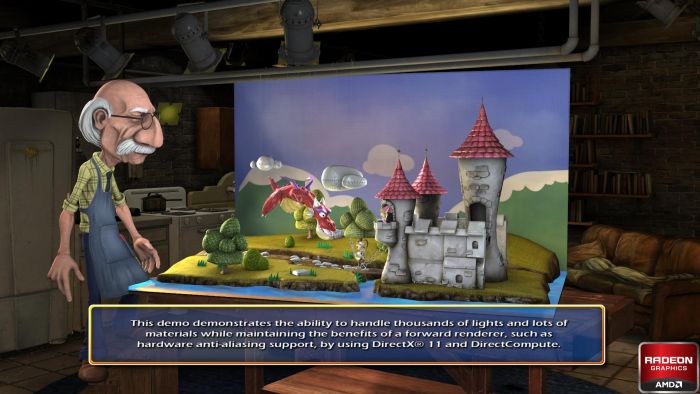 AMD has updated its
Direct3D 11
tech-demo Leo, developed to show off the power of
Radeon HD 7970
. Leo 1.1 adds the educational mode that describes what features the demo exploits.
The educational mode works fine for NVIDIA GeForce cards (but it's not the case for the demo mode) and you have to press ECS once the demo is launched (black screen) to see the menu.
You can download the demo (755MB) from this page: AMD Radeon HD 7900 Series Graphics Real-Time Demos.
Here are some screenshots with a GTX 580 + R301.10 WHQL: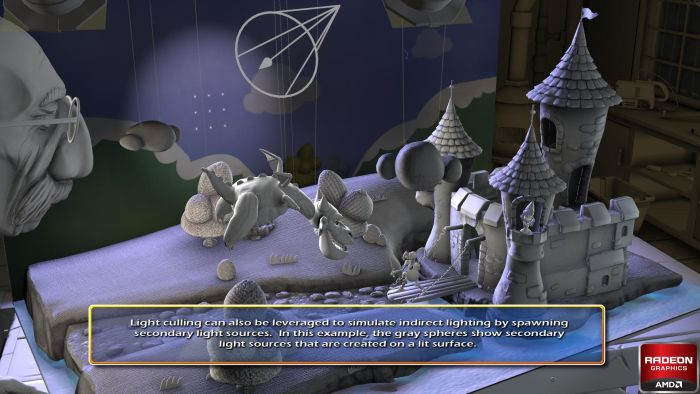 Source